The 1885 Business Club is supporting the Academy Dinner on the 16th March in the Glen Pavilion, Val McDermid and Donald Findlay have agreed to speak at the event. The Dinner will be chaired by the matchday voice of Raith Rovers, Gordon Adamson and is sure to be a great night.
Read more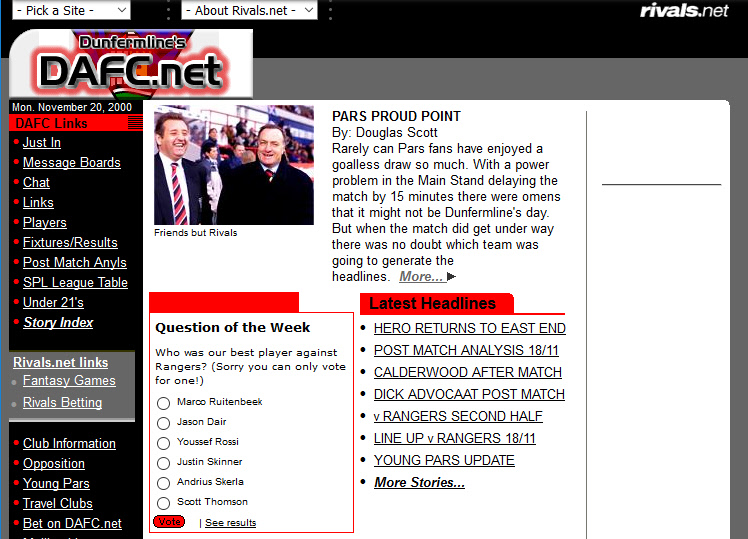 I`ve managed to get the stories from the original site from 2002 to 2014 up on the `News`. This period covers a lot of the time the Pars were in the `Premier League` and European competitions in Iceland and Sweden. After 2014 we decided not to duplicate similar information on the official site. Use the search facility to look for specific teams or games, e.g. Cowden, Euro or a team name.

However, the time is now right to get some new authors on DAFC.net to write stories on current games and happenings at East End Park. So if you feel like writing for DAFC.net then please get in touch.

We are also looking at getting out our camera out and looking for people who would be interested in photography, again please get in touch.

I would also welcome suggestions on ideas for the web site.


The server has been updated and forum is currently at the new location dafc.net/forum. Click on Forums link above

The server update took less than an hour tonight to move across. There might be DNS issues that may take 12-24 hours to update (out of our control). As mentioned the forum is working at DAFC.net/forum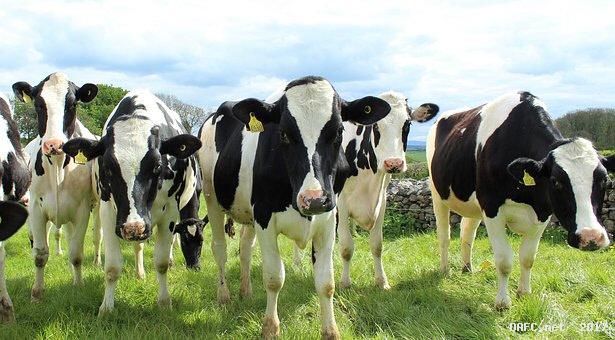 The Clubs Official Web Site (COWS) is found at DAFC.co.uk

The Pars Supporters Trust is found at http://parssupporterstrust.co.uk/

The Dunfermline Athletic Heritage Trust is found at daht.org.uk

The Dunfermline Athletic Supporters Club is found at http://dasc.fife.net

The Pars Foundation is found at https://parsfoundation.co.uk

The Dunfermline Athletic Disabled Supporters` Club (DADSC) is found at http://dadsc.fife.net/

ParsTV stream video and audio of live matches from East End Park and at away grounds (depending on conditions).
ParsTV is found at https://ParsTV.co.uk

The DAFC Online Shop is found at https://DAFCshop.uk
Live Updates: SPFL Championship: Dundee United v DAFC
Tannadice, Saturday 24th March ko3pm
Live Updates: SPFL Championship: Brechin City v DAFC
No updates tonight - sorry
Live Updates: SPFL Championship: DAFC v Greenock Morton
East End Park, Saturday 17th March ko3pm
Read more