This week
Author: Brian Duncan Date: Friday, 10th Jun 2005

Barry Nicholson disputes the rumours that were flying about prior to his move to Aberdeen, while Stillie may be on his way down South.
The Dunfermline Press Sports Editor managed to catch Barry before his move to Aberdeen. Speaking to Press Sport as he said his final goodbyes at East End Park on Tuesday morning before heading up to Pittodrie for a medical, the midfielder said claims he`d asked the Pars to pay him for the remaining year of his contract were "vicious rumours".

Barry said, "It was nothing to do with that, we just had a couple of things to sort out but there was no severance pay whatsoever. I just want to thank everyone, the fans, the backroom staff and the managers I`ve played for here who`ve backed me to the hilt and made it such a great five years in my football career".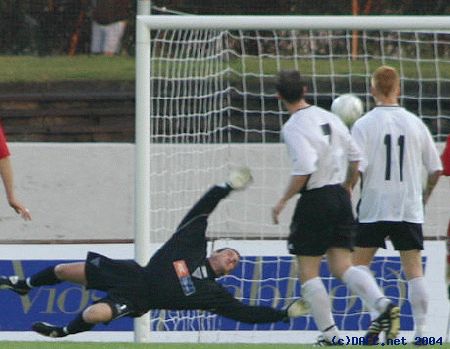 Derek Stillie kept the tie going with a fantastic save to keep the ball out. Had this gone in the 3-0 scoreline would have been too much. But Brewster pulls one back shortly after.
I`m glad the Dunfermline Press had the chance to clear this up as it was quite a ridiculous story in the first place. People should realise that Barry Nicholson has always been a professional and that such storys repeated on the message forum should always be treated as suspect and rumour mongering. So perhaps in future people who shout about free speech should just sit back and take stock about ridiculous stories.

I hope now that this episode is behind us and when Barry comes back to East End Park people will give him the applause that he deserves.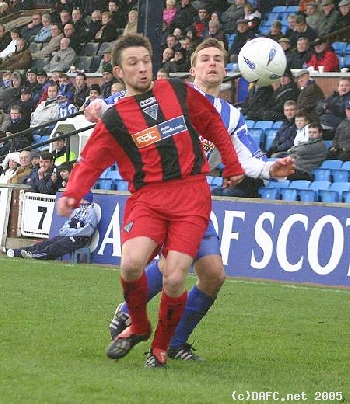 Barry Nic in action.
It seems that Derek Stillie might be moving to further his career, but this time it`s to do with his law degree. Derek has been outstanding for the Pars and a great loss should he move on.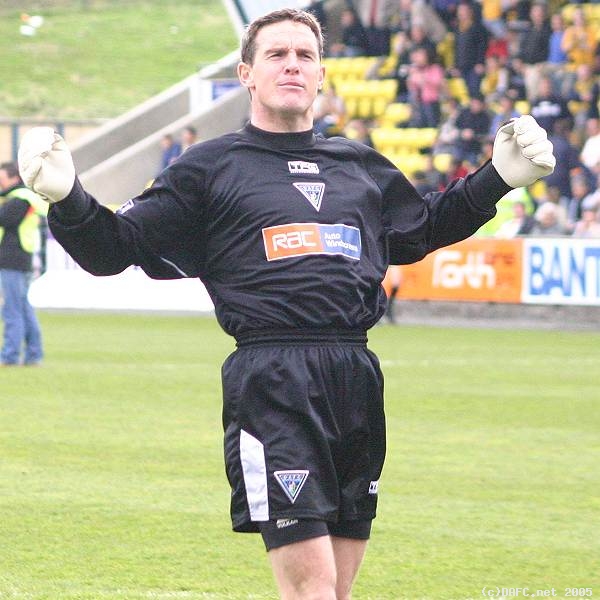 Derek Stillie




views: 1,916