Selkirk fc
istvan kozma
Date: Tue 28 Aug 21:59

Another match postponed. It's not looking good for the future of this club which have been in existence since 1880.

KOZMA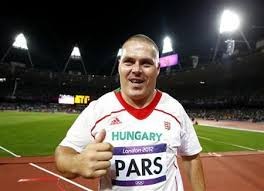 Re: Selkirk fc
Topic Originator: veteraneastender
Date: Tue 28 Aug 22:36

Do we know what the issues are ?

Money problems is the usual prime suspect - maybe other factors as well ?
Re: Selkirk fc
Topic Originator: parathletic
Date: Tue 28 Aug 22:50

They lost their first league match this season 10-0 and then played their next one with 10 men I think. Garry O'Connor played and managed them in recent times so that could explain where some money went. They held open trials in the last few weeks to try and get folk to play for them and supposedly only 2 folk turned up to one of them.Is it not predominantly a rugby area? They got a new chairman fairly recently but he walked last week.



Post Edited (Tue 28 Aug 22:52)
Re: Selkirk fc
PARanoid_Android
Date: Tue 28 Aug 22:55

Don't really know for sure, debts probably biggest thing. Some of their followers on social media alluding to a lot of money owed but also pointing to the expansion of the league set up, think the Junior teams coming in as being a factor in some way. Like I said not sure, but probably money as it always really is.
Re: Selkirk fc
Topic Originator: McCaig`s Tower
Date: Wed 29 Aug 00:22

I suspect one problem was that Selkirk were attempting to play at an "unnatural" level, so I guess there is a money element. (Having looked into it, I believe they owe between £150k and £200k, including £100k+ to an ex-committee member.) One wonders how they got away with this – what are the LL and the SFA doing?

They were a pretty average East of Scotland league side, but attempted to steal a march on other Borders sides by improving off the pitch so that they would get into the inaugural Lowland League. I think they recruited a lot of players from outwith the area, which maybe didn't endear the club to potential local support. Perhaps they thought that the outlay would be recouped.

If there are unpaid debts, and with them being outclassed on the park, then it is no surprise that everyone is steering well clear. Although there is a history of (association) football in the town, I don't think it is particularly strong, and so their demise is unlikely to cause much heartache.

I remember they had problems in the early 80s, and I think they were out of the EoS League for a season, but retained their SFA membership. That resulted in what was basically an amateur team being drawn to play Stirling Albion….

There's a similar story developing at Fort William, where it was touch and go whether they would continue playing at all, let alone in the Highland League. After some truly awful results, they have managed to recruit some new players, so perhaps there is hope for them.
Re: Selkirk fc
Topic Originator: General Zod
Date: Wed 29 Aug 10:55

I'm down in Selkirk all the time and none of the locals I've met are football fans. They're big on rugby. Eating straw is another popular pastime.
---