Today
Dalgety_Par
Date: Sat 1 Sep 18:17

So... My previous post was pretty tongue-in-cheek... Here's my take:

We looked like nobody knew what they were doing. Vincent is awful, Ashcroft is being found out as a liability, and Durnan is slower than any player i have seen in a pars jersey in years. The tactic of lobbing high balls to Faissal isn't working. Why did Craigen not start? One of our best players when we were on that good run, yet gets dropped.

Thomson gets pass marks from me, but thats it... Apart from Higgy when he came on.

AJ has lost it. I would like to see him recover from this, but we look lost, and without a leader. If we keep playing like this, it's relegation.

It's common knowledge that Lionel Messi kept a photo of Hamish French by his bedside as inspiration every morning!
Re: Today
PARrot
Date: Sat 1 Sep 18:21

Perfectly reasonable post


Re: Today
DAFC2015
Date: Sat 1 Sep 18:24

He keeps making too many changes every week, players are hardly getting a chance to play with each other. Thomson was brilliant at United and he was dropped the following week? As for the defence Durnan is brutal, Devine isn't much better and Ashcroft has been terrible aswell, I don't know if the other 2 are dragging him down or what but he hasn't been anywhere near the standard he can play at. Get the ball on the deck and pass it instead of this long punt everytime, surely the players can see it's not working even if the manager can't!
Re: Today
Topic Originator: Never10yairds
Date: Sat 1 Sep 18:25

Totally agree with every word Dalgety
Re: Today
Topic Originator: veteraneastender
Date: Sat 1 Sep 18:26

We were clueless today, caught in possession, giving the ball away and a succession of aimless long punts - and Hippolyte would be charged with impersonating a professional footballer, if there were such an offence.
Re: Today
Topic Originator: wulliepar57
Date: Sat 1 Sep 18:53

I dont think it would be just Hippolyte that would get charged as impersonating a professional footballer ! a few at the back are brutal too
and i dont understand why we dont play football on the deck anymore
today with pace running at a defender he was either going to bring you down or fall on his backside with the surface being slippy
end of rant going to log off now as today i really thought that after last weeks debacle we would have done better but obviously not , looks like we want to be Brechin the noo and get humped every week
Re: Today
Topic Originator: kelty_par
Date: Sat 1 Sep 20:04

All the Falkirk fans were saying you'd get two or three good games out of Hippolyte then he'd be garbage - looks like they were right.
Re: Today
Posted from the iOS app

Topic Originator: back oh the net
Date: Sat 1 Sep 22:46


Quote:

kelty_par, Sat 01 Sep 20:04

All the Falkirk fans were saying you'd get two or three good games out of Hippolyte then he'd be garbage - looks like they were right.


Still waiting to see those two or three good games

Come on ye pars ⚽️

Re: Today
TAFKA_Super_Petrie
Date: Sat 1 Sep 22:49

Where did he play today?

He did more in 60 minutes as a subbie right midfield at Ayr than the previous 3 games put together as a striker so surely based on that he was not up front again ??

---------------------------------------------------------------

"People always talk about Ronaldinho and magic, but I didn't see him today. I saw Henrik Larsson; that's where the magic was."
Re: Today
Posted from the iOS app

Topic Originator: Bamba-Daft
Date: Sat 1 Sep 23:06

He seemed to be more on the left of midfield today, which completely isolated Faissal upfront. Then back 3 was more a flat 5 than a 3, with Williamson and longridge hardly getting forward atall. Was literally like a 5-4-1 at home to Inverness, with a forward who can't hold the ball up whatsoever.
Re: Today
Topic Originator: GJS93
Date: Sat 1 Sep 23:18

on the right first half of what I agree ended up some sort of 541 and up front at the start of the second half, had one of the better chances with the through ball from Durnan I think it was, might be left footed but no excuses for not hitting it with his right when it was on.
Re: Today
Topic Originator: chewie
Date: Sat 1 Sep 23:30

OP is fairly accurate. Durnan is the worst defender we have had since Keddie. I don't know how he managed to get a game for Dundee Utd. That said, Hippo and Faiss both missed sitters today which would have turned things around if they had any composure.

Ashcroft is a shadow of the player he was last season, not sure if that is down to lack of pre-season or lack of confidence in his defensive team mates. We are paying for not sorting out defensive issues, that is for sure. If Jackson Longridge was to get injured, we would be relegation candidates.

I cant understand why Hippolyte gets a start. Higgy, Muirhead and Craigen walk into the team next week.
Re: Today
Topic Originator: Paralex
Date: Sun 2 Sep 01:18

Big doze of reality for us. Has taken no time at all to find us out
. If you have a team that can't compete and seems to lack basic organization you have a problem. Sad really because first impressions seemed so positive. Need to get our act together double quick and restore some pride. AJ is looking pretty feeble again. I suppose the reality is that we can't afford to keep the slightly better players and those we brought in were bargain basement boys that found it hard to hold their place elsewhere. We need a better foil for Fais and a sound defence but sadly it may be that Fais is damaged goods and might never regain his confidence. Pity because most of us wanted him back. Time for the whole team to prove us all wrong and start winning again.
Re: Today
Topic Originator: Pars11
Date: Sun 2 Sep 03:10

Positives from today, Thomson, Longridge and Longridge all played well, it was others that made the overall performance look bad. Subs Muirhead and Connolly both looked like they should have been given a start. Andy Ryan and Craigen not used, they both are capable of changing the fortunes of a game. Malaury Martin still to show his worth as has Aidan Keena. In my opinion plenty room to change it all around, a result in the diddy of diddy cups at Boreham Wood is fine opportunity to show we can stage a turn around in fortunes, look at QOS they are on fire with what some regard as a weakened squad, their are no mugs in this league until you look at our goals against, shipping 3 goals per game will haunt us badly and make all teams go for a decisive win when playing us, that is the biggest negative that would see us bottom of the league after playing Alloa and Falkirk. Reality time may be sobering for us.

Bluebell Polka
Re: Today
Topic Originator: Sliema Par
Date: Sun 2 Sep 07:54

Chewie and Pars11 make some valid points.I appreciate that I do not have the talent or experience to criticise Allan and Sandy given I played football as a young man for the second team of a club in the fifth tier of Scottish Football.However,in my ignorance ,may I make a few points?

We have the players if one thinks back to our performance v Hearts and the two Dundee clubs.The arrival of Robbie and Tom will transform our fortunes.

However,as others have said,you cannot have Higgy,Craigen and Ryan on the bench with a shambles unfolding in front of your eyes.

I say again that Super Joe,MvOto and Wedderburn WERE better than their replacements.And I am not alone at feeling very uncomfortable that we have Myles after the events of April 2017.

Next week's game is of no consequence so gives AJ and Sandy the chance to experiment ,though it is obvious some players simply do not understand the new formation.
Re: Today
Topic Originator: kelty_par
Date: Sun 2 Sep 09:14

"I say again that Super Joe,MvOto and Wedderburn WERE better than their replacements."

You mentioned this on another thread but then didn't answer my question that followed, so I'll ask again - who do you consider the replacements for those three players? Whatever answer you give, I'd bet there won't be many that agree with you.
Re: Today
Topic Originator: mach1
Date: Sun 2 Sep 09:32

Someone wrote that our two wingbacks hardly got forward,

If the opposition manager knows how we want to play he will likely counter that by playing his wide forwards high up the park, forcing us to be more 5-3-2 than 3-5-2.

Sadly we don't ever seem to be able to change plans to make the opposition change their play.
Re: Today
Topic Originator: Boston Red Sox
Date: Sun 2 Sep 09:49

Apparently big Nat had a good game playing at centre half for the wee team yesterday, be interesting to see him and Jock together at the back, strikers would sh@t themselves.


Same rules apply
Re: Today
da_no_1
Date: Sun 2 Sep 10:15

They played Forfar mate

"Some days will stay a 1000 years, some pass like the flash of a spark"
Re: Today
Topic Originator: RhinoPars
Date: Sun 2 Sep 10:40

One poster thought ICT were poor. However, I think that they deserve some credit. Although they had less possession, they were a threat counter attacking on the break; at times taking advantage of our somewhat slow and lumbering defence. They also deserve credit for really pressing us hard. When our players received the ball there were often one or two ICT players putting pressure on them and closing them down. At times we lacked composure under this pressure. Like last week, for much of the game (and barring a few exceptions such as Higgy or Thomson - although he gave the all away quite a bit) our opponents again looked like the team that wanted to win more. We seemed to be strolling around at times. They were able to break at pace, and for me showed more composure on the ball with some calm accurate passing (keeping the ball more on on the deck) to quicker players who succeeded in exploiting spaces and our lack of pace at the back. While still early days, like many others on here I worry about some of the signings in central defence. I too had been hoping that one of the deadline day signings would have have been a central defender with a bit more pace and skill. While he carried the ball out of defence at at times, Durnan looked to be going in slow motion when he was beaten for pace at the third goal. We also kept giving away possession with far too many poor passes that were intercepted or overhit. Far too often we just lumped it long in the air (which their defenders generally mopped up). Repeatedly doing this to Faiss was madness. Rather than expecting him to be a target man against bigger more physical defenders he needs good service he can run on to and make the most of his pace and skill. Craigen is one of our best passers of the ball but was left on the bench. Shame we still dont' have Moff to supply Faiss. Higgy and Williamson seem to combine well down the right and it was a pity this wasn't tried. Caley worked hard defensively so credit to them. At least we have done well in some games this season; but watching the Pars is a bit like watching the French in rugby - you don't know what sort of performance you're going to get. One positive from yesterday is that Muirhead looks a useful addition and Higgy did well when he came on. We also had spells of pressure especially earlier on in first half when Hippo went close and we had a quite few attempts on goal. With a bit of luck on another day we could have been ahead. We also had some brief spells of pressure in the second half. However, unless we can tighten up defensively and stop giving away the ball so often, it could end up being a difficult season.



Post Edited (Sun 02 Sep 11:01)
Re: Today
GG Riva
Date: Sun 2 Sep 10:52

Good, sensible, well balanced post, Rhino.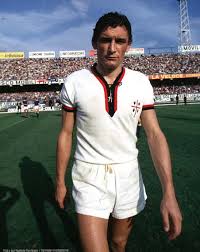 Not your average Sunday League player.
Re: Today
Topic Originator: veteraneastender
Date: Sun 2 Sep 12:01

I thought ICT were slick on the breakaway, they threatened a couple of times in the first half, and proved so in the second 45 minutes.

Helped by us giving them the ball in situations where teams can hurt you like this.
Re: Today
Topic Originator: kelty_par
Date: Sun 2 Sep 15:47

Rhino, I may have been one of the posters you allude to - I do think Inverness were poor, especially in the first half. They did press us well (as did Ayr last week) and they took their goals well (although, again as Ayr did last week, they didn't have to work hard for them) but pressing should be a given (we didn't press Ayr or Inverness at all) and our forwards seem incapable of hitting the proverbial back door at the moment. For a team to win by 3 goals, normally they'd have to play very well and their opponents would have to have a bad day. I don't think I can remember any passages of play by Ayr or Inverness where I've thought to myself "That was a nice move" or "They've shifted the ball well there" or even "That was a good pass". Worrying times. Alloa is now a huge match, no matter how you dress it.
Re: Today
PARrot
Date: Sun 2 Sep 16:17

Thread needs changed to "Yesterday".


Re: Today
Topic Originator: OzPar
Date: Mon 3 Sep 02:59

I agree with Rhino; it was a game we could and should have won in the first half.

I really would like to see us return to a back four. Not necessarily to opt for a straight 442, but the variations that it offers, as we did quite successfully at the end of last season.

Realistically, we cannot continue the 352 experiment with the flat defenders that we currently have because all this does is restrict the freedom of our wingbacks to go forward if the opposition tactically plays a high pressing game, meaning that effectively we are forced to play 532 no matter how weak our opposition may be.

Additionally, with the current injuries, we just don't have the strength in reserve to maintain the 352 option.
Re: Today
Topic Originator: Lambo1885
Date: Mon 3 Sep 09:45

"Thread needs changed to "Yesterday"."

You're wrong, it should be changed to 'Saturday'....... ;-)
Re: Today
Topic Originator: BlackLight
Date: Mon 3 Sep 10:07


There's a good team in there somewhere.

Robinson

Williamson, Ashcroft, Devine, Longridge

Higgy, ?, ?, Longridge

Fais, Muirhead

For reason on Saturday Fais transformed from a player who the ball usually sticks to into a player who couldn't trap a bag of cement, but that's the worst I've seen him play in a Pars jersey.

Find our best two in centre midfield and it'll come together. What's that combination though?
---