Posted from the Android app

Topic Originator: GG Riva
Date: Sat 27 Oct 18:56


Quote:

1981par, Sat 27 Oct 18:33

Who's going?

We need 3 points or Alloa game is looking like a relegation battle. For GG Riva I am staying positive. First 15 minutes was good.


Good on you, 1981. I'm trying too, but it's really hard after watching that today. I've not seen a Pars team so low on confidence since the Potter era. I thought the free kick which led to the first goal should have been awarded to the Pars because Faissal was fouled before he tugged his opponent. Even so, the free kick should have been defended much better, although it was a great delivery. After that, I thought we didn't compete at all well. Like I always say, the first goal is usually crucial to the final outcome.

A bit early to be talking about a relegation battle, but we can't afford to be complacent on current form.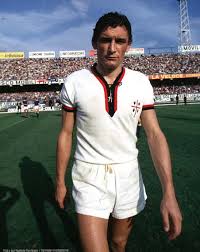 Not your average Sunday League player.