The Good, the Bad and the Ugly
Topic Originator: Raymie the Legend
Date: Sun 28 Oct 12:58

The older posters will know this was the title of a classic spaghetti western but it's a pretty apt title for yesterday's game.

The Good

1) I was encouraged that the manager made some changes from last week. He recognised that we needed some physicality up front and picked Hippolyte instead of Ryan. The midfield was also beefed up with Beadling replacing Martin and Craigen moved up to replace Connolly. Williamson was given the nod at full back to provide some attacking threat.

2) The first half was better than last week. The tempo was faster and the players showed a bit more desire to get around the pitch.

3) Beadling making his first league start was also a positive


The Bad

1) The defending for the first goal. Not withstanding that McManus was the smallest guy on the pitch, the cardinal sin was that he was allowed to get in front of the defender for his header. I think Williamson may have been the culprit. It's a basic part of defending and the defenders should have had their opponent on their left shoulder and been side on to the free kick.

2) The second goal. Where to start? I think the first mistake came from FEB who tried to flick a header on just inside the Utd half? It went high back into the Pars half and Vincent ran onto it but completely failed to trap the ball. They were then at our back four where we had two chances to clear but didn't, the last being a poor one from Longridge across the 18 yard box. The ball was played back in to King, who had an overload and he dummied Longridge, had a cup of tea and slammed it in.

3) The penalty incident. From memory, Ashcroft slides in, wins the ball and over hits a short pass to Williamson, who panics and upends the striker. Thankfully, the penalty was pash

4) Two down so the manager makes a change bringing on Connolly for Craigen. Strange one. We are two down and have been playing long, ineffective balls up to the front two all day, without success. Why not throw Muirhead, Keena and Ryan on all at once and put their centre backs under a little bit of pressure?

5) So we go three up top with Ryan on for Longridge. Now we are exposed constantly down our right as Hippolyte does not track back, putting Williamson under all sorts of pressure. The whole team are all over the place and it quickly descends into a shambles. The Utd players have cigars out now and are happy to pick the Pars off at times.

6) Another change and the ineffective Vincent makes way for Thomson. Still no sign of a big striker to try and rough up the centre backs, who are now changing into smoking jackets and slippers

7) Andy Ryan gets through one on one with the keeper. Drop the shoulder, feint to shoot, dummy him, clip it over him. No, just telegraph a weak sidefoot finish.

8) We lost the game 2-0. It could and should have been more. Our players should be raging, doing all they can to get back into the game and put themselves about. Pars - one yellow ( FEB ) Utd - five yellows. Read into that stat what you will, but I would have expected that to have been the other way around.


The Ugly

1) Hippolyte and his diving. Let's be frank. It's cheating. I counted three times he dived and how he escaped a booking, is beyond me. The manager should be pulling him up. In fact, he should be dropped as he is poor and his second touch is a tackle.

2) Aird jumping about in front of the man stand, showing a total lack of respect and class. Why did nobody put him up in the air? We are way too nice ( see yellow card count )

Summary

I think it's a decent enough pool of players but the manager is not getting the best out of them. No partnerships of any note anywhere throughout the team. It's now the end of October and I'm certain he doesn't know his best team. Why are we persisting with out of form players like FEB and Ryan? To be fair to them, why are we playing long balls into these guys? As usual, he seems to be found wanting when a game is not going to plan. He has enough on the bench to be able to do that.

We are 5 points off the promotion play offs but only 3 from the relegation one. There is plenty time to get up the league. Is AJ the man to do it? I have my doubts. I said give him to the end of the year, but that's too long. I'd give him to the end of November and review.





It's bloody tough being a legend
Ron Atkinson - 1983

Re: The Good, the Bad and the Ugly
Topic Originator: Berkey
Date: Sun 28 Oct 13:26

Agree with everything.

The team has zero width so we're too easy to play against, we never get in behind and there no quality balls getting delivered, painful to watch.

Crying out for a right back, basic defending you say? That's not Williamson. Marking the smallest player on the park for the goal and the boy has the freedom of fife to nod it in. Kept giving it away and when in a good position his touch was more effective than any united tackle. The one where it was laid of to him and it went through his legs and out for throw in told you everything. Can't play in a struggling team, can't play at this level at all but at least needs a team playing well to carry him. Craigan far more solid but that's not saying much.

Vincent is terrible, your letting him off lightly, he never evens gets close enough to tackle and couldn't control his bladder. To slow too defensive sits too deep passes back the way unless it's straight to the opposition.

The only positive from yesterday was beadling got 90 mins, he'll get sharper every week now.

Who do we play on the wings and centre midfeild in Tuesday? Connolly, hippo, longridge, Vincent, Martin, craigan? None have contributed anything of note so far this season. Who do you play upfront? Ryan the only striker who has contributed a couple of goals.

Totally agree on hippo, a diving cheat. Thought we were better than that.



Just sitting here drenched in my own negativity!

Post Edited (Sun 28 Oct 13:50)
Re: The Good, the Bad and the Ugly
Topic Originator: onandupthepars
Date: Sun 28 Oct 13:39

I wonder if a different manager would persist in playing Williamson in defence. It seems to me a potentially "fatal" mental block AJ has.

Edit: Williamson should play, but further forward. I can't understand why AJ hasn't tried it yet. There seems to be a concensus that Williamson's not suited for defence.



Post Edited (Sun 28 Oct 14:21)
Re: The Good, the Bad and the Ugly
Topic Originator: Pars11
Date: Sun 28 Oct 13:44

We got rid of Geggan and Talbot both would have been better than the present players in fullback position. Same with M'Voto he was nobody's fool at Centreback. Football at Scottish Championship level is a fine balance from very good to bad. Did not think Dundee United were anything but a team with renewed spirit under their new manager. AJ out he is common reason for failure not our players, they are a talented pool poorly directed.

Bluebell Polka
Re: The Good, the Bad and the Ugly
Topic Originator: Superally
Date: Sun 28 Oct 13:47

Commonsense by RTL. Good post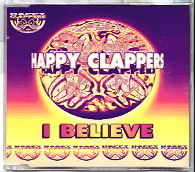 2009/10, 2010/11, 2013/14, 2015/16 dafc.net Prediction League Champion

It's a well known medical fact that some men were born two drams below par.
Re: The Good, the Bad and the Ugly
Topic Originator: Berkey
Date: Sun 28 Oct 13:54

Pars11 this is a physical league, we're too small and too nice to compete at top half championship. Ashcroft, Devine and j longridge only ones competing in the air.

United were smarter, physical, intelligent and had more quality. We need a midfeilder who can see the danger and commits the smart foul.

Men against boys again yesterday.

Just sitting here drenched in my own negativity!
Re: The Good, the Bad and the Ugly
Topic Originator: OzPar
Date: Sun 28 Oct 13:55

Good posts from Raymie and Berkey.

I've been saying it since last season, but Williamson should be pushed forward to the right wing. Craigen is a far safer bet at right back. Let Williamson focus on what he does well and that will largely help solve our RH side.

Higgy is the other option, but it may be a while before he is back to speed after his op. Louis Longridge comes inside too much and often strays to the other wing leaving a gaping hole on our right for the opposition to exploit. We have tried him on the right, on the left and up front, and while he has had the odd good game, as the season has gone on he has gone off the boil.

Connolly is no Cardle or Aird, but he is the best left winger we have got at the moment, which doesn't say a lot.

I agree with all the comments on Hippo. Drop Vincent for Martin or Thomson, who are better matched with Beadling.

I never want to see Ryan and Faiss as first picks for our forward line again. They are a total mismatch. Let's see how Keena and Muirhead go together against Inverness. We need forwards who can mix it with big defenders, especially if we are to persist with high balls into the area.

We are pretty much stuck with Robinson in goal, but he is increasingly making me nervous.

And in defence we have little or no choice but to go with who we have got.
Re: The Good, the Bad and the Ugly
Topic Originator: wee eck
Date: Sun 28 Oct 13:59

''Topic Originator: Berkey like | nolike
Date: Sun 28 Oct 13:54

Pars11 this is a physical league, we're too small and too nice to compete at top half championship. ''

Maybe we should have kept Nat.
Re: The Good, the Bad and the Ugly
Topic Originator: Perkins
Date: Sun 28 Oct 14:02

Disappointing to think we have Hippolyte until the end of next season.

Maybe we can't afford to sack AJ and are stuck with him. But we also can't afford to let him waste any more of the clubs resources in future transfer windows.
Re: The Good, the Bad and the Ugly
Re: The Good, the Bad and the Ugly
eastendalloapar
Date: Sun 28 Oct 14:19

I've said it before, the players who were not offered new contracts were better than our new signings. They weren't brilliant but they all gave 100%. Plus some of them had a physical presence. I don't see that now.

matt forsyth
Re: The Good, the Bad and the Ugly
Topic Originator: wulliepar57
Date: Sun 28 Oct 15:06

great opening Post but a bit kind to many of the players
have to agree with comments about Williamson as he is gash at RB last season because the team were putting more effort in and covering for one another etc he was being carried ! putting him forward is not the answer either as he rarely tackles which in a midfield role you have to be able today (not saying our other midfielders do this just now either because they don't ) and at anytime when he is up the park he doesn't have any urgency to get back into his position you may say others should cover but at the same time he only strolls back so if he is on right hand side of midfield that will make us weaker and a man short ! I have watched Ryan for years now and do not see any progress , and please all you Ryan lovers don't tell me he has progressed or your watching a different person
in my opinion he is out his depth in this league switches off too much and I am not picking on him it was only pointing out my observations as for Faz he hasn't set the heather alight either many people wondered if when he originally left us if he could cut it at this level well right now I think we can see the answer
Vincent got found out yesterday also along with other right now our team are mediocre with no passion or fight in them
I can go through the team like anyone else and I am sure we will all come up with the same answers ! on paper a good squad but finding right partnerships and systems to play is killing us off
Re: The Good, the Bad and the Ugly
Topic Originator: mach1
Date: Sun 28 Oct 15:27

Re Williamson, he is certainly out of touch right now and yesterday was very poor, but those who choose the national squads must see something in him.

He has been out of the team for what four or five games before yesterday and the play has been no better imo.

As you say we could go through the whole team critiquing each player.

We'd struggle to find a success story.
Re: The Good, the Bad and the Ugly
eastendalloapar
Date: Sun 28 Oct 15:36

Yesterday I thought that Craigen was going to play fullback and Williamson was going to play a wide right role in midfield. Unfortunately he was made to play fullback a position that Williamson doesn't seem comfortable in.

matt forsyth
Re: The Good, the Bad and the Ugly
Topic Originator: rossmcno1
Date: Mon 29 Oct 18:04

Raymie, you didn't disappoint.




Re: The Good, the Bad and the Ugly
StevenPar77
Date: Mon 29 Oct 18:38

Higgy is a huge miss. Not sure what Longridge is contributing or even what his role is.

If Muirhead is a Billy big bollocks (alleged) then why is he even on the bench. Waste of a place.

The subs made by AJ are just off the scale of stupidity.

http://www.agiftfor.net
---