Posted from the Android app

Topic Originator: GG Riva
Date: Tue 30 Oct 15:33


Quote:

Grant, Tue 30 Oct 15:21

With County being in this division GG I'll have absolutely no complaints about finishing behind them, as long as they're adequately managed, which they do appear to be, they'll have a huge financial advantage over everyone. However we're so far away from that level it's not even worth speculating about.

I'll still go to EEP when I'm back home from work but I can fully understand why anyone would stay away, and likewise I can understand why someone might think staying away might quicken the process of changing management. I hope we've got a favourable break clause in the contract, the board will know what it is, I can only hope sentiment doesn't get in the way of activating it.

Re assessing at the end of the season? Oaft.


Assessing at the end of the season I would imagine would be dependent on results improving over the next few weeks, otherwise a decision may well be taken before the Jan transfer window.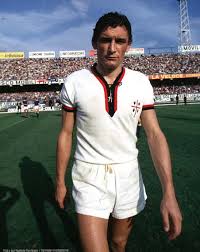 Not your average Sunday League player.
Parnear
Mon 29 Oct 22:05
AlfonzoBonzo
Mon 29 Oct 22:10
Parnear
Mon 29 Oct 22:13
Superally
Mon 29 Oct 22:31
DrumRoad
Mon 29 Oct 23:30
Roger Daltrey
Tue 30 Oct 00:03
rossmcno1
Tue 30 Oct 00:10
da_no_1
Tue 30 Oct 00:15
Raymie the Legend
Tue 30 Oct 00:54
PARrot
Tue 30 Oct 03:06
1970par
Tue 30 Oct 05:56
Sierra Nevada
Tue 30 Oct 06:01
WORST
Tue 30 Oct 06:05
WORST
Tue 30 Oct 06:10
GG Riva
Tue 30 Oct 06:41
Rastapari
Tue 30 Oct 06:48
1970par
Tue 30 Oct 06:52
Murphy
Tue 30 Oct 06:54
1970par
Tue 30 Oct 06:57
preston par
Tue 30 Oct 08:17
wee eck
Tue 30 Oct 08:24
Buspasspar
Tue 30 Oct 08:55
Hail2Crail
Tue 30 Oct 09:14
GG Riva
Tue 30 Oct 09:22
GEW35
Tue 30 Oct 09:24
LochgellyAlbert
Tue 30 Oct 09:32
Grant
Tue 30 Oct 10:24
WORST
Tue 30 Oct 10:34
GG Riva
Tue 30 Oct 11:00
Grant
Tue 30 Oct 12:21
Swifty
Tue 30 Oct 12:59
Blackandwhiteblood
Tue 30 Oct 13:17
FergPar
Tue 30 Oct 13:22
Sierra Nevada
Tue 30 Oct 13:45
dover par
Tue 30 Oct 13:53
par-ticular
Tue 30 Oct 14:01
GG Riva
Tue 30 Oct 14:08
twin par
Tue 30 Oct 14:48
Grant
Tue 30 Oct 15:21

| | |
| --- | --- |
| | Re: Talk with your feet! new |

GG Riva
Tue 30 Oct 15:33
desparado
Tue 30 Oct 15:43
Blackandwhiteblood
Tue 30 Oct 15:50
parathletic
Tue 30 Oct 16:09
londonparsfan
Tue 30 Oct 16:14
veteraneastender
Tue 30 Oct 16:58
average white par
Tue 30 Oct 17:32
veteraneastender
Tue 30 Oct 17:37
widtink
Tue 30 Oct 17:41
1981par
Tue 30 Oct 19:40
twin par
Tue 30 Oct 20:45
onandupthepars
Tue 30 Oct 22:22
Sliema Par
Wed 31 Oct 07:35
KirklistonPar
Wed 31 Oct 07:46
WORST
Wed 31 Oct 08:40
eastendalloapar
Wed 31 Oct 08:53
Blackandwhiteblood
Wed 31 Oct 08:54
wee eck
Wed 31 Oct 09:03
PARrot
Wed 31 Oct 09:46
DA-go Par Adonis
Wed 31 Oct 11:42
eastendalloapar
Wed 31 Oct 12:04
DA-go Par Adonis
Wed 31 Oct 13:06
yvb-par
Wed 31 Oct 17:29
PARrot
Wed 31 Oct 17:52
1970par
Wed 31 Oct 19:19
PARrot
Wed 31 Oct 20:17