Topic Originator: GG Riva
Date: Sat 3 Nov 07:26

''The workforce doesn't turn against good managers, and that's the end of that.''

Whether a professional footballer likes his manager or not, should be completely irrelevant when he has been selected to play and steps onto the pitch. The manager does not pay his wages.

The money comes mainly from loyal fans, of course and the very least they are entitled to is that the players do their level best for the duration of every game. To give anything less than 100% is completely unprofessional and cheating those who subsidise your income.

And if you can't give of your best because you haven't looked after yourself or trained hard enough during the week, your even more culpable, in my humble one.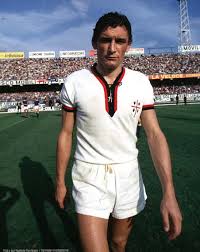 Not your average Sunday League player.