Posted from the Android app

Topic Originator: GG Riva
Date: Sun 4 Nov 07:52


Quote:

widtink, Sat 3 Nov 21:12

I'm just shocked and disappointed that football players can make bad decisions and do and say bad things.... It's almost like they're humans like the rest of us.
Here was me thinking they were all superheroes too.
Gutted min 😂


I appreciate you were being a tad flippant with the above post but you do make a valid point - footballers are only human and they sometimes fall short of our expectations. If these allegations are true, or even partially true, however, then they're rather more serious than "bad decisions " or errors of judgment.

I don't know how good a manager SK was at the time, but that is almost irrelevant because, as mach1 says, if a proportion of your workforce set out to undermine what you're trying to do, you've got no chance. In this case, if the allegations are true, a group of senior players set out to get rid of a young, relatively inexperienced manager. We don't know if he approached the BoD about them, but they didn't back him if he did. With hindsight, he should have asked them to move these players out and resign if they refused, but that would obviously cost him money if he walked out.

From what has been said on this thread, there's every reason to conclude that these allegations are not groundless and it will leave a bad taste in the mouth of many fans because these players didn't just let their manager down, but themselves, the club and above all, they cheated the fans who paid their wages.

Player power is nothing new in football, as far better managers than SK have found out, but it is completely unprofessional conduct by the players who orchestrate it. We don't want to back to the times when the likes of Jim McLean at Tannadice and our own George Farm were allowed to bully players by laissez faire Boards, but the 1968 SC winning Pars team showed that it is possible to dislike the manager but still play for the jersey.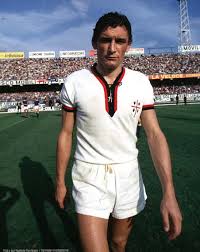 Not your average Sunday League player.

Post Edited (Sun 04 Nov 08:42)