Posted from the Android app

Topic Originator: GG Riva
Date: Mon 5 Nov 10:53

Excellent, reasoned posts from Digs and DA-go above.

This thread has turned into a bit of a slagfest about two former Pars players in particular. My concern, which I voiced further up, is that a number of honest, hardworking pros, who played in that team would also be tarred with the same brush. This is exactly what's happened, with one poster going through Kenny's squad, looking for other likely candidates to add to the gang of two.

The candid interview by Stevie Crawford (thanks to Oz for flagging it up) shows that Kenny wasn't exactly a wise old head and far from the finished article. Stevie is/was quite philosophical about his dealings with the manager, but other senior players may not have been inclined to be so charitable. Kenny himself has admitted he wasn't ready for the job, but he will have learned a lot during his time at EEP, which helped to make him the better manager he is today.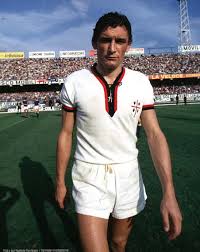 Not your average Sunday League player.