Posted from the Android app

Topic Originator: GG Riva
Date: Wed 7 Nov 11:46

Watched a compelling game (Napoli v PSG) which really took off at the start of the 2nd half and a draw was a fair result, although either team could have won it.

Don't expect tonight's choice will be anything like as entertaining, as Jose will have worked out a plan to stifle Juve to try and get at least a point. If they manage to nick a goal on the counter and take all three, I'll doff my cap. I've little time for his antics or footballing philosophy, but he's a damned good tactician and wouldn't put it past him to reverse the result of their earlier meeting.

It'll all depend on Man U scoring the first goal, of course. If Juve score first, the Mancs could be in for a very long evening......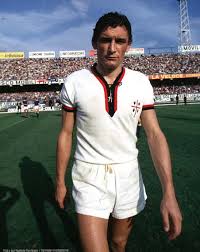 Not your average Sunday League player.
| | |
| --- | --- |
| | Juventus v Man U. new |

GG Riva
Wed 7 Nov 11:46
Westies squint kicks
Wed 7 Nov 11:59
WORST
Wed 7 Nov 13:08
bournetobeapar
Wed 7 Nov 14:24
incognito
Wed 7 Nov 15:06
HalbeathRoad
Wed 7 Nov 15:13
HalbeathRoad
Wed 7 Nov 20:33
GG Riva
Wed 7 Nov 21:04
HalbeathRoad
Wed 7 Nov 21:19
Raymie the Legend
Wed 7 Nov 21:27
WORST
Wed 7 Nov 21:38
Raymie the Legend
Wed 7 Nov 21:45
Rusty Shackleford
Wed 7 Nov 21:49
Raymie the Legend
Wed 7 Nov 21:50
GG Riva
Wed 7 Nov 21:54
Raymie the Legend
Wed 7 Nov 21:55
parbucks
Wed 7 Nov 22:13
The One Who Knocks
Wed 7 Nov 22:17
Cleveland12
Wed 7 Nov 22:20
HalbeathRoad
Wed 7 Nov 22:23
ipswichpar
Wed 7 Nov 22:29
Raymie the Legend
Wed 7 Nov 22:30
HalbeathRoad
Wed 7 Nov 22:31
Paralex
Thu 8 Nov 02:45
WORST
Thu 8 Nov 05:17
kelty_par
Thu 8 Nov 08:44
GG Riva
Thu 8 Nov 11:37
GG Riva
Thu 8 Nov 11:39
The One Who Knocks
Thu 8 Nov 12:21
HalbeathRoad
Thu 8 Nov 12:38
Bertiesback
Thu 8 Nov 12:59
widtink
Thu 8 Nov 13:00
Hummingbird Harry
Thu 8 Nov 13:09
GG Riva
Thu 8 Nov 13:42
mach1
Thu 8 Nov 16:47
GG Riva
Thu 8 Nov 17:24
mach1
Thu 8 Nov 18:42