Posted from the Android app

Topic Originator: GG Riva
Date: Thu 8 Nov 11:37


Quote:

Paralex, Thu 8 Nov 02:45

Wee bit wrong about the first goal theory GG but what a cracker of a first goal it was. ManU defied all the odds. Lost the first goal on Saturday too but still won 2-1. Looks as if they have turned the corner.


There are always exceptions to every rule, Paralex. I read that Man U scored first in 21 games last season and won the lot. Let's face it, they were extremely fortunate last night. Juve should have added at least one more goal before Mata's free-kick. As for their winner.......

The Manchester derby should be interesting. Somehow I don't think City will surrender a 2 goal half-time lead, if it comes to that. I agree with Kelty that a win for United is better for the neutrals and would make the league race more exciting, but I won't be crying in my beer if Jose's boys get humped... 😃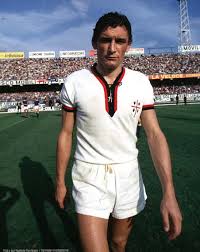 Not your average Sunday League player.
GG Riva
Wed 7 Nov 11:46
Westies squint kicks
Wed 7 Nov 11:59
WORST
Wed 7 Nov 13:08
bournetobeapar
Wed 7 Nov 14:24
incognito
Wed 7 Nov 15:06
HalbeathRoad
Wed 7 Nov 15:13
HalbeathRoad
Wed 7 Nov 20:33
GG Riva
Wed 7 Nov 21:04
HalbeathRoad
Wed 7 Nov 21:19
Raymie the Legend
Wed 7 Nov 21:27
WORST
Wed 7 Nov 21:38
Raymie the Legend
Wed 7 Nov 21:45
Rusty Shackleford
Wed 7 Nov 21:49
Raymie the Legend
Wed 7 Nov 21:50
GG Riva
Wed 7 Nov 21:54
Raymie the Legend
Wed 7 Nov 21:55
parbucks
Wed 7 Nov 22:13
The One Who Knocks
Wed 7 Nov 22:17
Cleveland12
Wed 7 Nov 22:20
HalbeathRoad
Wed 7 Nov 22:23
ipswichpar
Wed 7 Nov 22:29
Raymie the Legend
Wed 7 Nov 22:30
HalbeathRoad
Wed 7 Nov 22:31
Paralex
Thu 8 Nov 02:45
WORST
Thu 8 Nov 05:17
kelty_par
Thu 8 Nov 08:44

| | |
| --- | --- |
| | Re: Juventus v Man U. new |

GG Riva
Thu 8 Nov 11:37
GG Riva
Thu 8 Nov 11:39
The One Who Knocks
Thu 8 Nov 12:21
HalbeathRoad
Thu 8 Nov 12:38
Bertiesback
Thu 8 Nov 12:59
widtink
Thu 8 Nov 13:00
Hummingbird Harry
Thu 8 Nov 13:09
GG Riva
Thu 8 Nov 13:42
mach1
Thu 8 Nov 16:47
GG Riva
Thu 8 Nov 17:24
mach1
Thu 8 Nov 18:42