Posted from the Android app

Topic Originator: GG Riva
Date: Thu 8 Nov 17:24


Quote:

mach1, Thu 8 Nov 16:47

A stronzo is a pezzo di merda, basically an a**hole.

It's just GG setting an example for his young charges lol.

Don't know what HH means, because I think fugazi is Italian slang for fake, see the film Donnie Brasco.


It's just me calling a spade a spade, mach1. I think it's fair to say Jose has alienated a lot of folk in this country. Many are like me, we found him quirky, amusing and charismatic when he first arrived at Chelsea, but was never quite the same on his return, having morphed into a moaning, arrogant sod. He always gives the impression that any trophies he has won are solely down to his tactical genius and when things don't work out it's always the fault of the players, the referee or even the media.

How would you describe his behaviour at the end of the game last night, after his team's undeserved smash and grab? The man has zero class......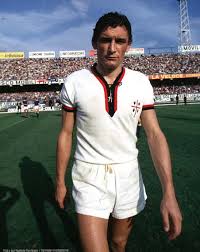 Not your average Sunday League player.
GG Riva
Wed 7 Nov 11:46
Westies squint kicks
Wed 7 Nov 11:59
WORST
Wed 7 Nov 13:08
bournetobeapar
Wed 7 Nov 14:24
incognito
Wed 7 Nov 15:06
HalbeathRoad
Wed 7 Nov 15:13
HalbeathRoad
Wed 7 Nov 20:33
GG Riva
Wed 7 Nov 21:04
HalbeathRoad
Wed 7 Nov 21:19
Raymie the Legend
Wed 7 Nov 21:27
WORST
Wed 7 Nov 21:38
Raymie the Legend
Wed 7 Nov 21:45
Rusty Shackleford
Wed 7 Nov 21:49
Raymie the Legend
Wed 7 Nov 21:50
GG Riva
Wed 7 Nov 21:54
Raymie the Legend
Wed 7 Nov 21:55
parbucks
Wed 7 Nov 22:13
The One Who Knocks
Wed 7 Nov 22:17
Cleveland12
Wed 7 Nov 22:20
HalbeathRoad
Wed 7 Nov 22:23
ipswichpar
Wed 7 Nov 22:29
Raymie the Legend
Wed 7 Nov 22:30
HalbeathRoad
Wed 7 Nov 22:31
Paralex
Thu 8 Nov 02:45
WORST
Thu 8 Nov 05:17
kelty_par
Thu 8 Nov 08:44
GG Riva
Thu 8 Nov 11:37
GG Riva
Thu 8 Nov 11:39
The One Who Knocks
Thu 8 Nov 12:21
HalbeathRoad
Thu 8 Nov 12:38
Bertiesback
Thu 8 Nov 12:59
widtink
Thu 8 Nov 13:00
Hummingbird Harry
Thu 8 Nov 13:09
GG Riva
Thu 8 Nov 13:42
mach1
Thu 8 Nov 16:47

| | |
| --- | --- |
| | Re: Juventus v Man U. new |

GG Riva
Thu 8 Nov 17:24
mach1
Thu 8 Nov 18:42