Steve v Stevie
Topic Originator: GG Riva
Date: Fri 8 Feb 18:42

With no Pars game tomorrow, the Killie v Therangers cup tie might be worth a watch, if the public spat between the respective managers is anything to go by.

https://www.bbc.co.uk/sport/football/47169745

I don't think it's a ruse to get more punters through the turnstiles. Clarke is obviously hacked off at the preferential treatment Gerrard's team appear to enjoy in Scottish football and the defensive reaction from the former Liverpool and England captain tells you all you need to know.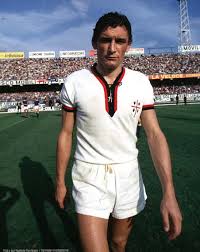 Not your average Sunday League player.
Re: Steve v Stevie
Posted from the Android app

Topic Originator: Parsweep
Date: Fri 8 Feb 19:35

Was heading down to Bayview till flu bug hit me , so I"ll likely watch it if it doesn't"t clash with rugby

Bobvo
Re: Steve v Stevie
Topic Originator: mach1
Date: Fri 8 Feb 20:01

Oval ball for me tomorrow. 14:15 kickoff on BBC1 I think.

Should have time to make the stovies I committed to before Killie Gers kick-off at 17:15.

Don't have Premier Sports 1 though, so maybe a radio job with ecky stories for the cook!

My mate in Troon will be going to support Gerrard's mob, so c'mon Killie!!
---