Margaret Ross Montage
Topic Originator: Stanza
Date: Fri 8 Feb 23:40

Nice story on COWS.

https://dafc.co.uk/story.php?t=Margaret_Ross_Montage&ID=11080

Apologies if it's been publicised somewhere else and I've missed it. If that wasn't done, then perhaps it's a pity the "unveiling" event wasn't given a bit more publicity - I'm sure lots of people would have liked to have been there to remember a truly classy lady and great Pars fan.

Although I'm sure Margaret wouldn't have wanted a big event anyway!




_________________

Support Pars United (costs you nothing) when you shop online with 3100 retailers and insurance firms etc, including Argos, Amazon, John Lewis, Tesco, LV=, O2 etc.
http://www.easyfundraising.org.uk/causes/parsalive

Post Edited (Sat 09 Feb 02:30)
Re: Margaret Ross Montage
Topic Originator: Superally
Date: Fri 8 Feb 23:51

Still very much missed, one of our own.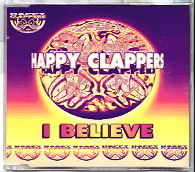 2009/10, 2010/11, 2013/14, 2015/16 dafc.net Prediction League Champion

It's a well known medical fact that some men were born two drams below par.
Re: Margaret Ross Montage
Topic Originator: 1970par
Date: Sat 9 Feb 13:34

Nice tribute to a very special person, sadly missed
Re: Margaret Ross Montage
Posted from the Android app

Topic Originator: Stella Kozma
Date: Sat 9 Feb 23:00

Was not able to attend the gathering last week. Will make sure I get a few minutes to pay tribute to an amazing woman this Saturday.

Loved and missed in equal measure.




Kirkcaldy Parasites Live On
---