Natural Silhouette
Topic Originator: Bandy
Date: Thu 7 Mar 15:48

Following from a BBC article.

"At the weekend, Ifab - football's law-makers - said handball will be given against a player if their arms extend "beyond a natural silhouette" - even if it is accidental.

Ifab chief David Elleray explained: "If the arms are extended beyond that silhouette then the body is being made unnaturally bigger, with the purpose of it being a bigger barrier to the opponent or the ball."

Can somebody please translate that for me - what on earth is a 'natural silhouette'. Or more pertinently, what's an unnatural one. Last night, I don't kipbembe's arm was in an unnatural position - he was turning. Extending your arm then pulling it helps you turn faster (thanks conversation of angular momentum!) so in what he was doing I don't see how that arm position could be classed as 'unnatural'

Maybe football should go down the route of hockey, where if it touches a foot in the circle - it's penalty corner, no questions asked. Touches a hand in the box = penalty (or free kick if outside the box) would be so much simpler.
Re: Natural Silhouette
Topic Originator: Playup_Pompey
Date: Thu 7 Mar 16:16

last nights would not be given under the "natural Silhouette" view


Re: Natural Silhouette
Posted from the Android app

Topic Originator: londonparsfan
Date: Thu 7 Mar 16:19

It would be simpler but I think you end up with players deliberately playing it off an opponents arm if you implemented that. You could be going nowhere on the touchline so you just flick the ball at the opponent from point blank range to win a penalty. Games would be finishing with silly scorers.

I think it's a really hard foul to define. You want all deliberate hand balls to be a penalty but some accidental hand balls should be included when the body becomes bigger. This could include some natural movements that aren't deliberate but do block the ball.

I think the handball decision against City in the game against Schalke was a good example of a soft penalty they are trying to capture as a penalty in the new rules.

Otamendi wasn't trying to deliberately block the ball with his hand but he did choose to try and pull his arm behind his back which then caused him to block the ball with his hand. His movement was completely natural but the best way for him to avoid the ball hitting his hand would have been to lift his arm straight up which would have felt completely unnatural.

With his body twisting his arm became a barrier and although it wasn't an attempt to cheat, his arm blocked the passage of the ball due to a movement he'd chosen to make.

I think if your arms are down by your side and someone belts a ball at you from point blank range then that would fall in the no penalty category.
Re: Natural Silhouette
Topic Originator: Playup_Pompey
Date: Thu 7 Mar 16:23

the future "any accidental handball leading to a goal" will be chalked off. Interesting if that is offensive and defensive so presume goalkick or corner awarded.


Re: Natural Silhouette
Topic Originator: Paralex
Date: Thu 7 Mar 16:24

Simple question. What stopped the ball from "hitting the target" ie from progressing towards the goal and scoring or forcing a save by the goalkeeper.
Answer the player's elbow which was projected several inches from his body.
Verdict----- Penalty.
Re: Natural Silhouette
Posted from the Android app

Topic Originator: GG Riva
Date: Thu 7 Mar 16:26

Call me a traditionalist, but life was much simpler when it was left to the referee's discretion - if he thought it was deliberate he gave it, if he decided it was accidental, he didn't.

We wouldn't always agree with him, but it was quick and cut and dried. Now we have VAR, a 5 min delay and still have mass disagreements.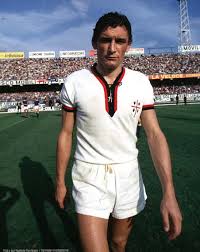 Not your average Sunday League player.
Re: Natural Silhouette
Posted from the iOS app

Topic Originator: Bandy
Date: Thu 7 Mar 17:29

Except the shot wasn't on target ;)

Serious point - should that be a consideration for handball offences? I.e Man Utd 'benefitted' from the handball already in that they got a corner- if it hadn't touched kipbembes PSG would have had a goal kick; maybe some Hawkeye style flight path predictions could be added to the VAR suite.

I also think there's a fundamental issue with VAR reviews being carried out in slow motion - it's meant for 'clear and obvious' errors; if it takes slow motion to confirm an error, id argue it's not clear and obvious.
Re: Natural Silhouette
Topic Originator: 1985Par
Date: Thu 7 Mar 20:46

Yes I can see defenders ( with a split second to react, shift their body weight, stretch, change direction, possibly jump) pausing to consider whether they're making a natural silhouette. What a lot of utter p*sh. Almost as much p* sh as " he made his body bigger" . Have these referees ever played football?
Re: Natural Silhouette
Topic Originator: renegade master
Date: Thu 7 Mar 23:09

but a shot does not have to be on target for it to be goal.

So by preventing that ball taking it's natural line by the use of hands or arms prevents a natural outcome of that shot!

Like goalscoring opportunity for Harry Kane or FEB yet the interpretation can not take in the skill of the player!
Re: Natural Silhouette
Topic Originator: Livingston Par
Date: Thu 7 Mar 23:25

Natural silhouette? What has happened to fitbaw? There was even a boy justifying one of the pens that City conceded v Schalke as Otamendi had clenched his fist which proved he was trying to make himself bigger! I don't like the idea of every handball is a foul/penalty either as you will then get players deliberately playing the ball against hands.

I'm not sure what the solution is but how about it just has to be deemed deliberate (ie the hand/arm moves towards the ball).
---