EPL question
Posted from the Android app

Topic Originator: widtink
Date: Mon 5 Aug 14:51

Just noticed that Liverpool kick off the new EPL season on Friday night hosting Norwich.
I thought it was always the title holders that kicked off the new season... Or am havering the awfiest keech as usual? 🤣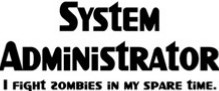 Re: EPL question
Topic Originator: Ben,D.A
Date: Mon 5 Aug 19:55

I'm sure the opening game is the charity shield, Both champions and cup holders play each other.

only 11 make the team,the rest can just but dream.
Re: EPL question
Topic Originator: kelty_par
Date: Mon 5 Aug 20:18

The English Leagues has never had the same traditions as we do in terms of opening games and the like. For instance, we traditionally have the League Champions at home for the first game of the season (they also use the occasion to unfurl the flag they won, and seemingly these days they also bring the trophy along too) whereas in England they don't do that. It's not uncommon for the Chanpionship winners to be given a stinker of an away game first up. They also don't have the tradition of Derby games on Boxing Day or other holidays. The first game of a season is simply decided by the TV companies, but then that's the same here now that all the league fixtures don't all kick off at 3 pm on a Saturday.
---