Season Ticket Sales.
Topic Originator: Sliema Par
Date: Thu 5 Sep 14:05

They ended up at 2365.

At this date in 2018 the figure was 3408 and in 2017 3028.

Please bear in mind ,there were no freebies this year.There were about 500 in the last two seasons.

Similarly, bear in mind the increase in ticket price.

I doubt the Income is down by very much.
Re: Season Ticket Sales.
Topic Originator: Ronaldo
Date: Thu 5 Sep 14:30


"I doubt the Income is down by very much."

You're probably right, Sliema, but for me the key thing is the significant drop off in spectator numbers. My 15-year-old daughter and I have had season tickets for the past few years but this time round I simply couldn't afford to buy them.

The alternative is paying walk-up prices, but that's now £34 a match for the two of us. Again, it's just too much on a regular basis. The result is two empty seats a lot of the time when we'd both rather be there, come rain or shine.

I appreciate why the club took the decision it did but the bottom line is that Scottish football is way too expensive for many ordinary fans.

It may be a diddy cup game, but at least we'll go on Saturday because it's only £18 for both of us.
Re: Season Ticket Sales.
Topic Originator: Sliema Par
Date: Thu 5 Sep 15:15

Ronaldo: You are talking to the converted.

One relative and one friend,who were regulars,pick and choose games to join me now.

When I argued this,at the time on the Forum, I was told I was completely wrong.

The lack of a League win in six months has not helped.
Re: Season Ticket Sales.
Topic Originator: veteraneastender
Date: Thu 5 Sep 15:53

"Please bear in mind ,there were no freebies this year."

According to a highly reliable source, some primary schools were offered free STs for this season - with some free to adults to encourage the youngsters to attend.

No idea how many were taken up though.

I echo what Ronaldo is saying about walk up prices where a parent has one (or perhaps more) concessions to factor in.

The revised age concession for 60-64 year old is also likely to an adverse effect as well.
Re: Season Ticket Sales.
DBP
Date: Thu 5 Sep 19:08

If all things were equal, I'd rather have more folk paying less to arrive at the same amount. Bigger crowd could mean better atmosphere / buzz about the place and potential increased ancillary sales
Re: Season Ticket Sales.
Topic Originator: Superally
Date: Thu 5 Sep 20:21

"Income may not be down" by much but that doesn't mean that costs haven't remained the same and in all probability have increased.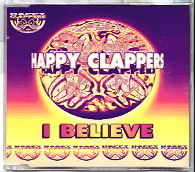 2009/10, 2010/11, 2013/14, 2015/16 dafc.net Prediction League Champion

It's a well known medical fact that some men were born two drams below par.
Re: Season Ticket Sales.
red-star-par
Date: Thu 5 Sep 20:52

It is a pity that the club has gone down the route of many other clubs of knowing they have about 3,000 hard core fans who they can fleece, rather than risk lowering the prices to a sensible level and encourage more people along. Kids under 16 should be a quid to get in, encourage the next generation. There should be no concessions till retirement age though, thats the most wealthy section of our support
Re: Season Ticket Sales.
Topic Originator: DulochConvert
Date: Thu 5 Sep 22:50

Income wise kids are the future, we have lost many hundred this season! That as a business model is a disaster. Not just in future fans lost but immediate income from club shop etc. Luckily I am in a situation that I can afford to continue to attend most home/away games but many aren't.
I probably spend £350+ in the club shop a year just buying a strip and training tops etc for my son. This isn't extra money to me, I would be buying him the same clothes from a sports shop if he wasn't a pars fan, as he needs them, however this is important money to the club.
Every parent in the Dunfermline area will be buying there kids sports badged gear, surely every non Pars badged piece bought is a loss to the club, especially when you see the number in premier League or top Europe sides when walking around Tesco.
Surely the vigilance of a few stewards on U12 tickets would have stopped the misuse, what are we paying them for, to tell us which direction to hold it up but not check it's not a U12, perhaps make U12 black?
Re: Season Ticket Sales.
kozmanout
Date: Thu 5 Sep 23:10

£12 walk up price for a 13 year old is way too much, as has been said already they are our fans of the future and we should be making every effort to encourage their attendance.
Re: Season Ticket Sales.
Topic Originator: Bouncer
Date: Thu 5 Sep 23:50

Main reason I never renewed this season is because 2 home games will be moved to a Friday night which I can't manage. Likely to miss at least one other so no value in it.


Re: Season Ticket Sales.
Topic Originator: Row_ZZ
Date: Fri 6 Sep 00:40

I'm not paying what they're asking tbh. It's far too much to watch utter tripe. Walked up the past 2 home games but doubt I'll be back any time soon.

I Know There's Gonna Be (Good Times)
Re: Season Ticket Sales.
Topic Originator: Sliema Par
Date: Fri 6 Sep 07:05

Whatever the Board decides in the coming decade: one point is PARamount

In that period the 8800 houses of the Western expansion add 14,000 to the urban population of Dunfermline and the club's ability to attract these Families and,in particular,the kids ,will determine our future.These Families mainly come from Edinburgh and the Lothians.

The club's present relationship with local schools is excellent and reflects a lot of effort,time and commitment.

I just hope it is not being undermined by the withdrawal of freebies.
Re: Season Ticket Sales.
Topic Originator: wetherby
Date: Fri 6 Sep 08:14

I wonder if the club could introduce a limited/occasional season ticket i.e. Valid only for 10 league games and excludes Category A games such as Dundee Utd/ Dundee - charge c£150 . Allows the user to choose their games and gives a discount over 10 x walk up?
Re: Season Ticket Sales.
Par
Date: Fri 6 Sep 09:12

I think the purpose of season tickets now is not to reward loyal fans with a good discount but is to make money. That is the reason that the discount becomes more erroded as the seasons go on.
It does have the counter effect of less season tickets being sold and if the teams result spiral downwards the fan's have not already committed their money and will pick and choose their games so the club loses money.
Re: Season Ticket Sales.
Topic Originator: Kerkey
Date: Fri 6 Sep 09:52

Unfortunately I was in the situation of not being able to afford a one off payment this year for a season ticket. I did see the package regarding monthly installments but when i looked further into it and the total cost overall, it was working out about £60 more than the total cost of a season ticket upfront which is ridiculous. Also taking into consideration our poor home form last season, lack of goals and the fact we haven't won in about 12 league games. I'm more than happy to pay the walk up price this season and as I have done for the previous 33 years, continue to support my team. Also, I have an uncle who has a ticket in the rennie suite and enjoys his vacations abroad throughout the year so will probably benefit from that and get a few games in there.
Re: Season Ticket Sales.
Topic Originator: Parsbilly


Date: Fri 6 Sep 09:54

don't say that out loud, someone at the club will now be working on a way to stop you using that ticket. Then they will blame someone else
Re: Season Ticket Sales.
Topic Originator: Kerkey
Date: Fri 6 Sep 10:03

I would certainly hope not Parsbilly :-)
Re: Season Ticket Sales.
Topic Originator: AJ27
Date: Fri 6 Sep 11:34

The value of a season ticket has eroded over the years - I remember the days when the major benefit was guaranteeing your seat for the big games.

My daughter is currently making applications for university/college - she has given me a list of Open Days she wants to attend and most are on Saturdays and much as I love the Pars these take precedent - I will almost certainly have been better off over the season if I had simply paid the walk up price - in reality due to holidays, family commitments etc this would probably have been the case over the last couple of seasons as well.

Truth be hold buying a season ticket for me has become a habit which I should really break.
Re: Season Ticket Sales.
Topic Originator: Playup_Pompey
Date: Fri 6 Sep 12:34

Had said id pick and chose games similar to other work and other activities mean midweeks are hit and miss. So far ive "chosen" not to attend and nothing is pulling me back to attend.


Re: Season Ticket Sales.
Topic Originator: wee eck
Date: Fri 6 Sep 16:35

The reasons for the increases in ST and walk-up prices were explained at the end of last season. The club made a substantial loss in that season and something had to be done, not only to cut costs, but also to increase income. I'm sure the directors don't like increasing prices but it is their responsibility to keep the club on a sound financial footing. They would have factored in the possibility that this could lead to a reduction in numbers which would offset to some extent the potential increase in revenue. Only they have all the information available to make these calculations.

There is a disappointing tendency in some threads to view issues as being directors v fans but I cannot see the rationale behind this. Surely that would be counter-productive? As for the suggestions that they should reduce prices to encourage more fans to attend, I don't think there is any evidence that this would result in an overall increase in income. In all the time I've supported the Pars the main factor influencing the numbers attending matches has been the success or otherwise of the team on the field.

It has also been overlooked that the purpose of STs is to boost the manager's 'treasure chest' to make signings at the start of the season. There obviously has to be an incentive to encourage fans to pay up front but it can't be a 'giveaway'.



Post Edited (Fri 06 Sep 16:39)
Re: Season Ticket Sales.
widtink
Date: Fri 6 Sep 17:01

Far too sensible a post for this place... 🤣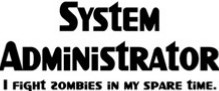 Re: Season Ticket Sales.
Topic Originator: Paralex
Date: Fri 6 Sep 17:34

Well, this is the first season I have ever had a season ticket. Just thought my money should be where my mouth is for a change.
Re: Season Ticket Sales.
GG Riva
Date: Sat 7 Sep 06:52

Everyone has their own particular circumstances, which will dictate whether or not they are able to buy a ST or are even inclined to do so, but wee eck's post further up explains exactly the dilemma faced by our directors. His affirmation that there is no evidence that lowering prices increases sales and that the main drivers are results and performances,is particularly pertinent. Remember the Motherwell chairman who slashed prices? There was an initial bounce in attendance but it soon reverted to normal. If a team is doing well, its fans will do whatever it takes to go to games. e.g. I wouldn't think the fans of Liverpool and Man City are all well off but they still get large crowds because they play attractive, winning football.

With regard to free STs, my understanding is that only 4 local schools applied and gave a firm commitment to attend home games with pupils. I believe they have been allocated a maximum of 5 tickets each, so it's not a hugely significant number in terms of the total.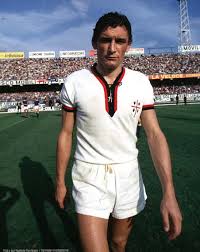 Not your average Sunday League player.
---