Shuffling the Pack (Pt2)
Topic Originator: sammer
Date: Tue 8 Oct 18:46

VEE often outdoes me in his knowledge of the game and I had forgotten about Motherwell keeper Keith McCrae, who I remember once making an incredible save from a Willie Renton 14 yard blockbuster of a shot at EEP.
Many players shift position when moving to senior level such as the Pars examples mentioned by GG Riva, and we could add two prolific youth level goalscorers who became sweepers: Willie Miller and Franz Beckenbauer.

7. KEVIN KEEGAN





In 1971 Bill Shankly had £40,000 available to strengthen his squad and with doubts over Ian Callaghan's knee injury, opted for a busy, wide midfielder from Scunthorpe who scored the occasional goal rather than Pars defender Dave McNicoll. Callaghan recovered fully, so the former Gas Board clerk was paired up front with lanky John Toshack en route to Championship titles and European finals with Liverpool and Hamburg.


8. GEORGE CONNELLY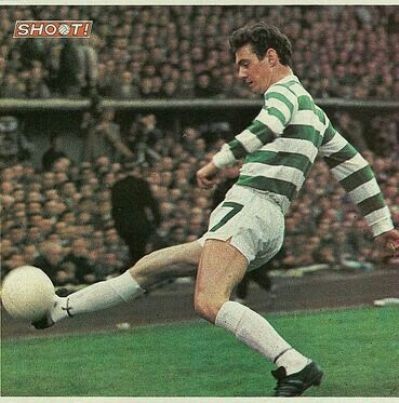 As a teenage prodigy the former Oakley United starlet was often played in wide positions by Celtic so as to protect his natural talent from more cynical opponents, and it was from this position he famously walked the ball round the Rangers goalkeeper in the 1969 Cup Final. Later he moved to wing half, then sweeper where his composure on the ball and ability to strike long passes from defence has never been bettered in the Scottish game.


9. KENNY BURNS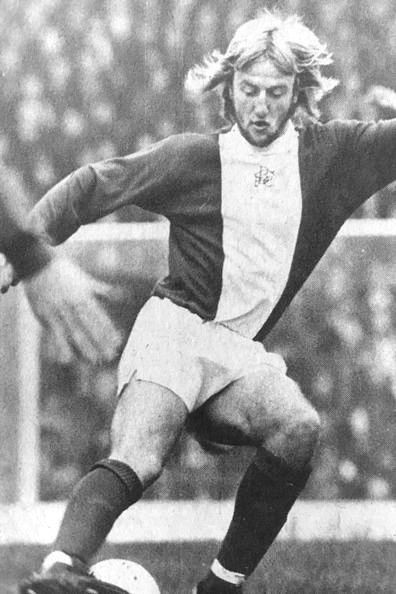 The belligerent Burns had established himself as a decent top division striker alongside Trevor Francis at Birmingham City, once smashing four goals past a Derby County side which had recently been Champions. Brian Clough moved him back to central defence for a Notts Forest side who went on to Championship and European glory, with the steely-eyed Scot even winning the Player of the Year award; much to the shock of a German reporter covering our hapless World Cup performances in Argentina who said, 'Player of the Year? You're pulling my trousers!'


10. RAY KENNEDY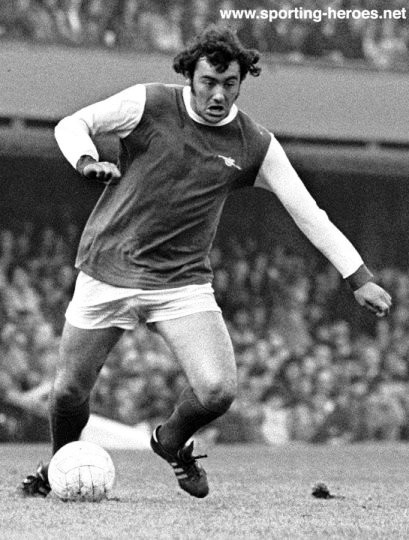 As a 16 year old, the burly striker was told by Port Vale boss Stanley Matthews he was too slow to make the grade, but by 19 some powerful shooting and heading had earned him a EUFA Cup medal and a League and FA Cup double with Arsenal, before a loss of form saw him transferred to Liverpool. Armed with local knowledge from Kennedy's former schoolteacher, fellow Geordie Bob Paisley moved the striker back to wing half where his physical presence and passing ability saw him win more domestic and European honours than any other player.


11. JACK FROGGATT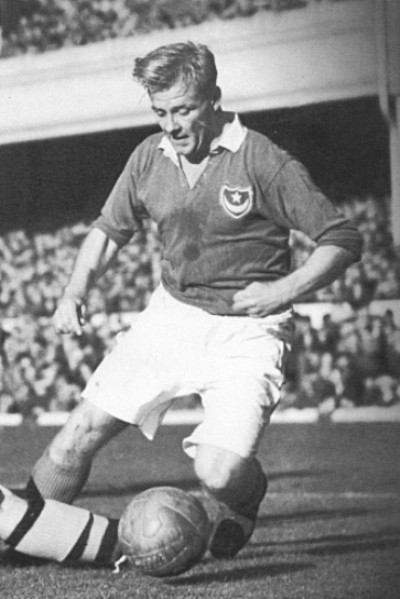 England internationals don't have names like this nowadays, but then again it's a long time since Portsmouth won the league. Jack Froggatt was an England regular for three years in the early 1950s albeit he did not have a regular position. He started and indeed scored as a left winger, was then capped nine times in his club position of centre half, before returning to the wing and being given another two caps for his efforts. Described as a fast, powerful player Froggat was almost unique in being of international quality in two completely different areas of the pitch, left wing and central defence.

These were all international players, but I often suspect a team can be improved by repositioning players whose qualities might work better within the particular team they are playing in. Ray Kennedy was a good example, as George Graham was as effective in midfield for Arsenal so Kennedy was played as striker; at Liverpool Toshack was as good a centre forward so it made sense to play Kennedy midfield. Any lessons here for Stevie Crawford? Turner can score goals so what is he like with his back to goal, for example?
Re: Shuffling the Pack (Pt2)
Topic Originator: veteraneastender
Date: Tue 8 Oct 22:32

"VEE often outdoes me in his knowledge of the game......"

Behave yourself - your knowledge and memory recall is well beyond my modest efforts !!!

GG's observation on Alex Edwards being moved into a midfield role by Farm are spot on, he did the same with Hugh Robertson and transformed him from a traditional winger to a similar midfield playmaker - also with great success.

Incidentally, didn't John Toshack have relatives in the Dunfermline area ?

I mind him saying that he attended games at EEP when up visiting, and how good the Pars team of that era were.
Re: Shuffling the Pack (Pt2)
Topic Originator: sammer
Date: Wed 9 Oct 00:07

John Toshack's father was a joiner from Dunfermline who moved down to Wales when serving in the RAF. Toshack has been reported as saying he enjoyed holidays back in Dunfermline and I'm pretty sure he once said he might be interested in managing DAFC if a vacancy existed.

He has an interesting CV, having managed Real Madrid to a Spanish title when they scored over 100 goals, although his many managerial posts have often ended due to clashes with directors. He also once published a book of poetry-'Gosh-It's Tosh'- although I can't claim to have read it or even find a review. Maybe Toshack's is a name that should be put in the frame by the 'Craw Must Gaw' brigade; after all the kid is only 70 years old.
Re: Shuffling the Pack (Pt2)
Topic Originator: veteraneastender
Date: Wed 9 Oct 08:22

Everyday is a learning day here !!!

Thanks Sammer - interesting.
Re: Shuffling the Pack (Pt2)
Re: Shuffling the Pack (Pt2)
Posted from the Android app

Topic Originator: LochgellyAlbert
Date: Wed 9 Oct 22:42

He mentions the Anfield game, what a memory that was, drove down to the game and stopped for petrol South of Gretna. The attendant asked me if there was anybody left in Scotland? Parked at Sefton park where a 16 aside game was going on, all with Scotland tops on! Atmosphere beat Wembley ends up, result went the right way, hand of god comes to mind.
Re: Shuffling the Pack (Pt2)
Topic Originator: veteraneastender
Date: Thu 10 Oct 09:44

"John Toshack recalls playing golf at Aberdour and watching the Pars"

He must be helluva tall, and have extraordinary eyesight !!!
Re: Shuffling the Pack (Pt2)
Re: Shuffling the Pack (Pt2)
Topic Originator: Buspasspar
Date: Fri 11 Oct 09:23

Enjoyed both these posts sammer some good memories out there
---