Chicken and Egg
Posted from the Android app

Topic Originator: GG Riva
Date: Wed 9 Oct 08:21

It's a well known "fact" in football that clubs who regularly chop and change managers tend to be less successful than those who stick by the same one for a longer period.

In the latter category, we think of Matt Busby and Alex Ferguson at Man U, Arsene Wenger at Arsenal, Bill Shankly at Liverpool and Jock Stein at Celtic. Contrast that with Sunderland who have just sacked Jack Ross, their umpteenth managerial change and currently languishing in League 1.

Is this "fact" open to scrutiny, however? Do the less successful clubs not change their managers precisely because they're unsuccessful? Would they not tie their managers up on long term contracts if they put together a winning team that put trophies in the club's cabinets? Jock Stein brought instant success to Celtic after the poorest period in their history, so keeping him at Parkhead was an easy decision, but Celtic were quick to offer him an administrative post and bring in Billy McNeill when the titles dried up.

Without doubt, Man U persisting with Fergie in spite of an inauspicious beginning, is the most outstanding example of patience and loyalty to a manager paying off for a club. People forget that it took him 4 years to deliver a trophy and 7 years to win Man U's first league title in a generation.

Stick or twist? That is the dilemma facing every Chairman when his/her club is going through a poor spell. Increasingly, more and more club owners are choosing to twist. Jack Ross showed he was a good manager at St Mirren. He didn't suddenly become a poor manager overnight. Maybe if Sunderland had exercised a bit more patience he would have taken them up this season - we'll never know.

And there's no guarantee the new manager will get them promoted, either.....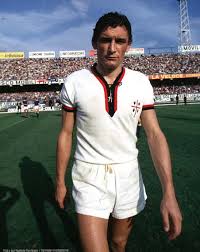 Not your average Sunday League player.
Re: Chicken and Egg
Topic Originator: The One Who Knocks
Date: Wed 9 Oct 09:35

Chelsea and Man City being perfect examples of not sticking with managers and still continuing to have great success.

The surest way to corrupt a youth is to instruct him to hold in higher esteem those who think alike than those who think differently
Re: Chicken and Egg
Posted from the Android app

Topic Originator: sonofpetrie
Date: Wed 9 Oct 09:41

The game has changed though. For better or worse (probably worse) When the money involved is tens or even hundreds of millions everything is magnified exponentially. Even the likes of us it comes down to survival. Another few seasons in League 1 may have changed our future forever with part time football being the only option. Would Fergie have had as long in the modern day? Would winning a Cup tie have been enough to save his job the way it did back then?

"The only place success comes before work is in the dictionary"
Re: Chicken and Egg
Topic Originator: neils
Date: Wed 9 Oct 09:49

Watford- lower championship, went through 4 managers in the year before promotion, numerous since.

The owners, the Pozzo family have a huge roster of players, of course will run our at some point, but financially they are sustainable.
Re: Chicken and Egg
Topic Originator: summeragent
Date: Wed 9 Oct 10:44

Sometimes when a club constantly changes managers it says a lot about the way the club is being run and the BOD. If you appoint inexperienced Managers and sit tight you could be in for trouble

If you look at Alloa they are a well run club with a stream of successful managers who are constantly poached.
Re: Chicken and Egg
Topic Originator: Paralex
Date: Wed 9 Oct 14:22

Chelsea and Man City may have had an overriding reason for their continued success. That is almost inexhaustible funds which enabled them to buy some of the the best players and proven managers in the world on the basis of trial and error.Very few teams can afford that approach.
Re: Chicken and Egg
Topic Originator: kelty_par
Date: Wed 9 Oct 15:44

Think there has been a study which suggests that for the most part there is no real difference between a club which sticks by a manager and one that changes regularly. There are obvious outliers a d at the upper levels having a director of football or technical director who signs the players and determines the way they want to play with a head coach hired to implement the direction and to improve the players means that it's more beneficial to many clubs to change their manager if he no longer fits with the "vision" of the club. One of the reasons Man Utd have regressed since Ferguson is that he was in full control of the club but once he left there was no coherent plan so they have signed players who don't necessarily fit in with the next manager (or two managers or whatever) whereas Watford have for the most part had a plan in terms of which style why wanted to play and different coaches have then had reasonable success with the same players.
Re: Chicken and Egg
Topic Originator: veteraneastender
Date: Thu 10 Oct 09:52

"Jock Stein brought instant success to Celtic after the poorest period in their history, so keeping him at Parkhead was an easy decision, but Celtic were quick to offer him an administrative post and bring in Billy McNeill when the titles dried up."

GG - Big Jock was never the same man after that horrendous car crash in July 1975, and Celtic were still successful under his nominal managerial tenure until 77-78 season when he was persuaded to step down.



Post Edited (Thu 10 Oct 10:14)
---