Posted from the Android app

Topic Originator: widtink
Date: Tue 29 Oct 17:33

As far as I'm aware lags eleven was a comic strip in??? Hing oan....
"Scorcher"... Which later became "Scorcher and score" and later became "Tiger".
As the name suggests.... It was aboot a prison Fitbaw team.
Before my time though...
Honestly 🤣
And someone who has been in prison many times is called a lag... Don't ask me why though.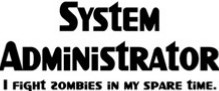 Post Edited (Tue 29 Oct 17:35)