Queen's Park going professional
Re: Queen's Park going professional
Topic Originator: OzPar
Date: Fri 15 Nov 00:47

I agree with Stanza. I can't describe why, but there was something quite elevating about having an amateur team in the Scottish League. Queen's Park is a direct connection with the roots of our game in Scotland.
Re: Queen's Park going professional
Topic Originator: parsmad68
Date: Fri 15 Nov 07:25

Had the fortune to play under Eddie Hunter as a youngster and found that his enthusiasm was the spirit of the true amateur ethos. Never understood anything he ever screamed at me, but was a great success. I believe Ian McCall has taken some of his managerial abruptness from Eddie!
It is a sad day for me as I lived that amateur spirit also and was great to see the great managers and teams around Hampden before the big internationals.
Re: Queen's Park going professional
Posted from the Android app

Topic Originator: GG Riva
Date: Fri 15 Nov 08:07

It is a bit sad, but perhaps inevitable. Am I right in thinking that, because of QP's amateur status, other clubs could cherry pick their best players without paying them any compensation or transfer fee?

Perhaps it's more surprising that the club managed to preserve its amateur status for as long as it did. Is there another professional league anywhere, with amateur clubs in its ranks?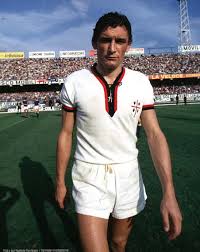 Not your average Sunday League player.
Re: Queen's Park going professional
Topic Originator: AJ27
Date: Fri 15 Nov 08:31

I'm gutted about this - I was a season ticket holder as a youngster when I lived in Rutherglen (might have seen you play parsmad68 as I saw them a lot in the Eddie Hunter era) - a group of my friends were Pars fans when I moved to Edinburgh - I used to get the train through to Glasgow and meet up with them afterwards in the Cafe Royal along with Norrie, John Watson, Davie Young and Davie Moyes (fae Tranent) - been a season ticket holder with the Pars for well over 30 years now but still make a point of watching the Spiders at least once every season.

My favourite player was a little winger called Jimmy Gilmour - he ended up at Falkirk though.

Andy Robertson and Paul Paton were well after my time but even back in the day they brought through some fab players - I remember Alan Irvine (Everton), John McGregor(Liverpool) and of course the magical Mark Smith.

I also loved a little midfielder called Paul O'Brien who also came to the Pars but never really made it - I think he only played a couple of games.

Having said all that they are now moving to Lesser Hampden — they occasionally played league games on a Friday night before a Scotland international and I always loved them.

Andy J

Post Edited (Fri 15 Nov 09:19)
Re: Queen's Park going professional
Topic Originator: veteraneastender
Date: Fri 15 Nov 08:58

The first of Sir Fergie's six clubs as a player.

Ron McKinven, who also played with him at St.Johnstone, lived across the street from my Gran - he was a Olympian with team GB in 1960 due to amateur status with QP.

Sad change really.
Re: Queen's Park going professional
Topic Originator: gwh18
Date: Fri 15 Nov 09:00

If it was done 152 years ago we might not have to dealt with true bigot brothers. It playing at Hampton in the future makes it sadder still.



Re: Queen's Park going professional
Topic Originator: neils
Date: Fri 15 Nov 09:01

I'm pretty sure they are the only senior amateur club in the world?

They pretty much invented the game, so it seems a shame to go professional-having said that, I think they were losing all the players for nothing, so maybe could only see a bleak future.

The move to lesser Hampden overdue, but really their bragging rights have gone- will they be able to attract support?
---