Topic Originator: GG Riva
Date: Mon 25 Nov 07:12

I got round to watching last Friday's ''A View from the Terrace'' last night and was intrigued by the piece featuring John Johnstone, who describes himself as a football mindset coach. Out of curiosity, I Googled him this morning and found this:-

http://footballmindset.co.uk/author/johnfootballmindset-co-uk/

Who would have thought that the trail would lead to John 'Yogi' Hughes?

Teaching kids about the importance of having a growth (positive) mindset is currently a hot topic in primary schools as it's crucial in almost every walk of life, maybe even more so in football, where players are in the public eye and every aspect of their job is open to scrutiny and criticism, especially in social media.

I wonder how many top clubs have their own sports psychologist or a more specific football mindset coach?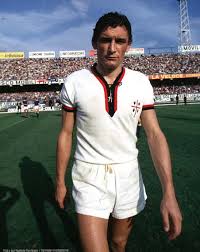 Not your average Sunday League player.