CL Tonight
GG Riva
Date: Tue 10 Dec 19:19

Liverpool almost home and dry, 2-0 up v Salzburg in tonight's early kick off game. Mo Salah's goal from the acutest of angles has to be seen to be believed.

Ajax v Valencia looks the pick of the 8 pm kick offs.

Eta. Inter v Barca may be worth watching but with Barca already through, it might be a damp squib. Shame for BVB if Barca don't give the game 100%.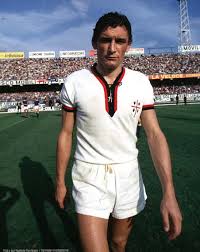 Not your average Sunday League player.

Post Edited (Tue 10 Dec 19:39)
Re: CL Tonight
Topic Originator: partime
Date: Tue 10 Dec 20:06

Think Mo Salah's goal was a bit of a Mark Smith
Re: CL Tonight
AdamAntsParsStripe
Date: Tue 10 Dec 23:51


Quote:

partime, Tue 10 Dec 20:06

Think Mo Salah's goal was a bit of a Mark Smith


Eh? Nothing like it!

Zwei Pints Bier und ein Päckchen Chips bitte

Re: CL Tonight
Topic Originator: partime
Date: Wed 11 Dec 12:48

In that it looked like a cross the way he wrapped his way round the ball, not the angle or the height of the cross
---