Southampton
Topic Originator: USMac
Date: Sun 12 Jan 02:10

They have really turned it around this season and are now the form team in the EPL outside of Liverpool. With 28 points, they are just 6 points off 5th place.

Notably, they didn't change managers when the going got tough after they lost 9-0 to Leicester and were in the bottom 3.
Re: Southampton
Topic Originator: Berkey
Date: Sun 12 Jan 10:35

This is true however they have a good manger who has been proven in the past to have done a great job at other clubs.

I suspect these instances however high profile (fergie etc) where clubs have stuck with mangers through very poor runs and have gone onto bigger and better things are berry much in the minority compared to clubs who have stuck with mangers and the club has continued to struggle and eventually they made the decision to get rid a few months later when situation had worsened.

Just sitting here drenched in my own negativity!
Re: Southampton
Posted from the Android app

Topic Originator: GG Riva
Date: Sun 12 Jan 11:28

It would have been the easy way out for Southampton to sack their manager after that horrendous result - in front of their own fans, too. The players were probably far more deserving of that after throwing in the towel before half-time, but that's never really an option.

In a paradoxical way, that defeat has been a springboard for the manager and his players. They had something to prove for the mauling they got in the media was even worse than the one they got on the pitch and by God, they've proved it.

Yesterday's victory must have been the sweetest of all.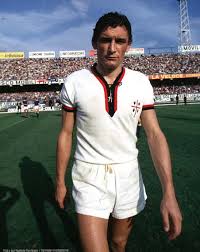 Not your average Sunday League player.
Re: Southampton
Topic Originator: ianbd6
Date: Sun 12 Jan 15:45

The team I watch lost 8-0 at Bradley Town earlier in the season. The club changed managers that was in September. The team performances have improved but results haven't we are still bottom. Sometimes changing the manager works most of the time it doesn't. Bradford started the season with a squad of very young players as the board wanted to lower the playing budget performances got better when they raised the budget and brought in more experienced players.
---