My humble opinion...
Topic Originator: jdafc
Date: Mon 13 Jan 10:38

This is the second post I've started in just over a week. Serious nosebleed territory
for me!
The point I wish to put forward is a fairly simple one. It isn't the results that are
the main frustration for me, it is the performances.
What I mean is that we can all relate to getting beat on a Saturday afternoon,
after all it isn't, and hasn't been, a new phenomenon for the Pars.
It is just the way the team have gone about these matches. In over 50 years of watching
the Pars I have seen us lose probably more than win, but I have come away
from loads of those defeats thinking that we had given the game everything and
that were beaten on the day by the better team.
This is unfortunately not the case recently. I have no doubt that the players
truly want to win games as no-one enjoys getting beat, but I can't remember
the last time I have seen the team so devoid of spirit. We are not 'up' for a scrap
and that is what is required as a minimum at our level.
It is all well and good pointing out that we do have a fair few decent players, but
we are very easy to play against at the moment. We are bullied all over the park,
and genuinely look lost when teams come on to us.
I don't get to many games during the course of the season coming from the Broch,
but I usually manage ten or so in a season. I have been at the last two and can
honestly say that the capitulation on Saturday was every bit as bad as the second
half against Ayr a week earlier.
I have never been one to hurl abuse from the sidelines and always try to 'support'
the team in a positive manner during the game, but there is something sadly
lacking in the performances. We may well get beat, but we should always
do down with all guns blazing. That is what we, as fans, expect to see from
those representing OUR club. If I see that from the team, I can handle any defeat as we
have given it our best shot. Unfortunately our best shot these days is way short
of (my) expectations.
In my humble opinion, we lack leadership, spirit, determination, pride in the jersey
and the ability to react positively to setbacks.
All I want to see from the guys on the pitch is that they are giving their best. I
can cope with the rest.
On Saturday I saw half-hearted tackles, players watching opponents strolling
past them, coaches looking lost on the sidelines. The goal with the last kick
made the scoreline a little more respectable, but in reality it was just a bit of bling.
The rest of the season is going to be difficult. There was always going to be an
element of frustration and disappointment, highs and lows.
There should never be a doubt about commitment though, or professional pride,
or desire to win the tackle and take the game by the scruff of the neck.
That, surely, is the least we can ask from our team. Give that and we can take
whatever else may come.
Apologies (again) for my rant.

Always a Par

JD
Re: My humble opinion...
Posted from the Android app

Topic Originator: GG Riva
Date: Mon 13 Jan 12:37

That's an excellent, heartfelt post, jdafc and I can fully empathise with your feelings.

I agree that we're short of strong personalities and real leaders on the park, but I don't think there's a lack of effort among the players. I think it is the case that going on a poor run saps any team's collective confidence and self belief, so that heads quickly go down when we fall behind.

What will be even more worrying for Crawford is that we've lost two of the last three games after opening the scoring, which is quite unusual in football as a whole.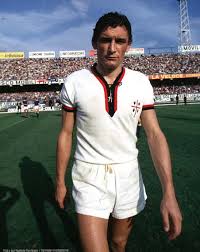 Not your average Sunday League player.
Re: My humble opinion...
Topic Originator: parathletic
Date: Mon 13 Jan 13:14

I have to agree.What makes it all the more frustrating is that one of the advantages of having a 'young team' should be that we are able to outrun opponents.There's a lack of players willing to take responsibility and show for the ball.Some players have been chastised for playing long balls but more often than not there is a lack of options for the ball carrier.Very rarely does anybody take on a man in the final third either-we tend to turn back and take the safe option.You have to have more than one way of playing.

I watched Liverpool's youngsters against Everton the other week-it's all about levels and not for a minute am I comparing them to us but the basic principles are the same.Their work-rate in and out of possession was incredible.Any time a team-mate was in trouble they were busting a gut to get back and create an angle to give the player options.Defensively they hardly had to make a tackle as invariably any time an Everton player got the ball he was crowded out.On top of that Klopp was standing on the touchline barking instructions for the full 90 minutes and it was clear the players would run through brick walls for him.If you don't have leaders on the park you need them off it.

I side with GG in that it probably isn't a lack of effort as such but more a lack of confidence.That said it us up to the manager to instil that and the off the ball work should be getting drilled into them in training.No doubt it will have taken some time for certain players to adjust to full-time football but 6 months in that is no longer a viable excuse. We appear to be playing as individuals more than a team.



Post Edited (Mon 13 Jan 13:15)
Re: My humble opinion...
Topic Originator: Berkey
Date: Mon 13 Jan 13:24

Have to agree. Look at the players after Morton's 3rd goal........

Just sitting here drenched in my own negativity!
Re: My humble opinion...
Topic Originator: cjp1981
Date: Mon 13 Jan 13:38

Great post and hard to disagree with any of it.

The issue is definitely confidence, as soon as we concede a goal the heads drop and we become a different team. That doesn't have to be a losing goal either, we could be ahead in the game and as soon as a team gets a goal back (Alloa and the game there at the weekend spring to mind) it's like we then expect to get beat.

Any team with a bit about them smell blood as soon as they see this and the just overun us with little in an attempt at a fightback from us and from me the management team get the lion share of the blame for that.

Not once have I seen us in recent times come out of the dressing room at half time fired up and ready to get either back into a game or take it by the scruff of the neck to make sure we score the next goal. If anything it's quite the opposite which is really concerning, there's such an apathy around the team at the moment.

I'm not asking for hairdryers from the manager (although I don't think it would be a bad idea for some) but some inspiration would be nice, some passion or better yet some tactical nous to identify areas where we are going wrong and making the changes either tactically or in personnel to change the momentum of a game. Get the boys geed up and buzzing for the second half and send them out with a point to prove. But I feel the half time team talks are similar to the post match interviews, dull, placid and lacking any inspiration. I get it, it's a media interview and Stevie will be playing the game and giving answers from the coaches post match phrase book but jesus man lets hear some passion from you eh???

I can't see anything changing whilst the current management team is there unfortunately.
Re: My humble opinion...
Topic Originator: Gadgie59
Date: Mon 13 Jan 13:43


Quote:
"the point I wish to put forward is a fairly simple one. It isn't the results that are
the main frustration for me, it is the performances."

Couldn't agree more jdafc.

Contrast earlier performances against both Dundee teams and even Celtic (none of which we won).


"Football is a beautiful game,
It should be played beautifully."
Brian Clough.
Re: My humble opinion...
Topic Originator: DulochConvert
Date: Mon 13 Jan 13:46

Parathletic, I also watched the Liverpool Derby and was thinking about the complete contrast from our young team the day before, especially when it came to pressing there keeper. We allowed the Ayr keeper unhindered minutes every time he had the ball to run the clock down, which was even more frustrating when we knew from the open 10 minutes he panicked under pressure.
---