Harry Gregg (d)
Topic Originator: sammer
Date: Mon 17 Feb 15:17

Harry Gregg, who was the first Man Utd I can remember, has died aged 87.

Many photos of Gregg show him flying horizontal across his goal which is not something seen so much these days. Maybe with the heavier brown ball keepers had a fraction more time to pick up the flight and leap across to make a save. Gregg was also noted for his bravery in diving at opponents' feet, something of a dying art now that keepers freeze and make a star shape rather than take the initiative.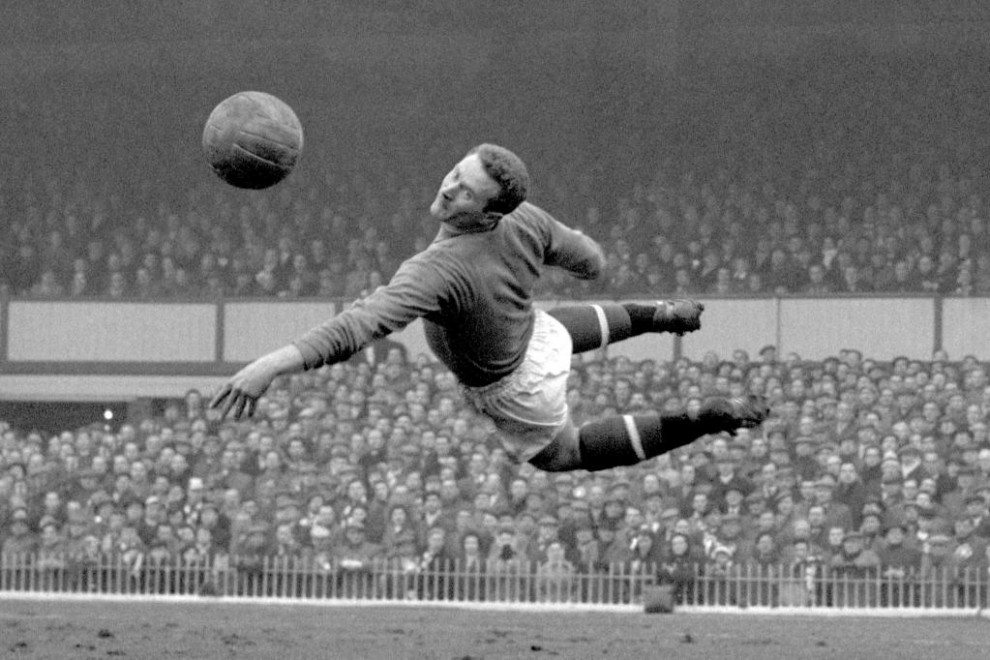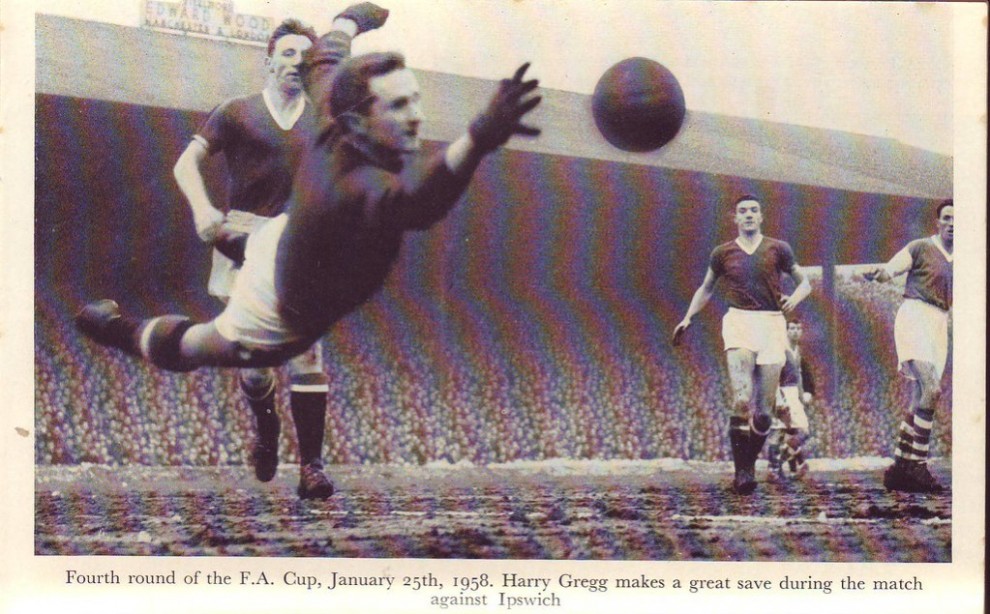 sammer
Re: Harry Gregg (d)
Topic Originator: OzPar
Date: Mon 17 Feb 16:04

Wasn't he seen as the hero of the Munich air crash, going back into the wreckage to drag out fellow players?
Re: Harry Gregg (d)
Topic Originator: Ben,D.A
Date: Mon 17 Feb 17:42

Massive respect for the man. It was said that many united player that came into the team in the early sixties called him a bully simply because he believed they weren't playing for the club that he and other survived or died on that flight.
That same 'bullying' became the determination, respect and honour to play with the Club that became the Busby Babes.

only 11 make the team,the rest can just but dream.
Re: Harry Gregg (d)
Topic Originator: sammer
Date: Mon 17 Feb 20:59

Gregg apparently heard that a small group of United players were part of Jimmy Gauld's match fixing racket. Gregg went to tell Busby direct although he would not divulge the names he had been given and Busby's reaction was, 'I knew it!'
Re: Harry Gregg (d)
Topic Originator: veteraneastender
Date: Tue 18 Feb 15:45

R.I.P. Harry Gregg.

Have those names ever come to light Sammer ?

We are old enough to remember that Ipswich came up from the old Div.2 down south very early '60s to win the English League Championship - always wondered if there was something "iffy" about that.



Post Edited (Tue 18 Feb 15:49)
Re: Harry Gregg (d)
Topic Originator: sammer
Date: Tue 18 Feb 17:27

No, it's not a topic English football is keen to acknowledge obviously so at the match fixing trial of 1964 the problem was presented as a few bad eggs within the game. The journalists involved in the investigation and people like Brian Clough, Bob Stokoe, Gary Sprake, Harry Gregg and Eamon Dunphy have gone on record to suggest match fixing, or approaches to fix matches, was much more widespread than that. According to Gregg one team mate admitted, face to face in his car, that he taken money to fix games.

The highest profile players convicted in 1964 were a couple of internationals from Sheffield Wednesday- Peter Swan and Tony Kay- who were convicted on the basis of secret taped recordings which was possibly the first time such evidence had been accepted in a UK court of law. The journalists who broke the story claimed that amongst those who avoided prosecution were a few household names- presumably internationalists like Swan and Kay- and that these names were known to the FA.

So who were the household names? We can but speculate at risk of slandering honest men. Two prominent players were moved out of Old Trafford pretty sharpish in 1963 after playing in the winning FA Cup Final. And years later there was an icon of English football, a man who achieved the highest honours, yet was cold- shouldered by the FA after retiring despite his status in the game. Whoever these household names were, they may have been fed to the journalists as false information to undermine the enquiry, or have had their names put in the mix to make the story bigger. Being under suspicion is a long way short of being guilty.

Incidentally Roy Vernon the Everton striker was accused by a team mate of collecting a whip round on the team bus to encourage their opponents that day to 'take it easy.' Story was never confirmed and if Vernon tried the ploy again when he played at East End Park in 1962 it was clearly a waste of money.
Re: Harry Gregg (d)
Topic Originator: veteraneastender
Date: Tue 18 Feb 17:56

I mind those names, and that of Dick Beattie.
---