Pars Club Membership
Topic Originator: OzPar
Date: Sun 15 Mar 23:52

I wonder if the club would consider a membership scheme as a supplement to its current revenue streams? It is something that is operated in several other sports.

I am most familiar with membership schemes that apply in Aussie Rules, but they are also to be found in other sports such as cricket, rugby league and basketball.

In these sports, a season ticket is usually included in the membership fee, but what I have in mind is something more attuned to the Pars fans who live outside of Scotland, who cannot get to games on a regular basis.

Beyond Lifeline, the online club shop (and more indirectly through Pars TV), these fans currently have few means of regularly contributing to the club's coffers.

In other sports, it is often called "Country Membership". It could include free entry to say 3 games a season, a discount on club shop items, a scarf, hat, car sticker, PDF copies of matchday programmes, etc.

It doesn't take a lot of imagination to come up with an attractive package of benefits if the scheme were to get some traction.

If Pars Club membership was pitched at a reasonable price, let's say under a hundred pounds, I believe that a fair number of fans outside of Scotland would go for it.

And importantly, they need not just be Dunfermline supporters. There's a lot of football enthusiasts around the world - particularly in Asia - who collect these club memberships like sweeties. Potentially, there is quite a bit of income out there, that currently is not being tapped.

It wouldn't take too many memberships to see revenue clock ticking into the thousands.

In business terms of risk-versus-reward, it is a no-brainer. Unlike season tickets, the revenue from it would be spread more evenly throughout the year.

Anyway, I thought that I would throw this idea into the mix and see if the board would give it some consideration. In these difficult times, when every pound is a prisoner, perhaps a bit of outside-the-box thinking is helpful.
Re: Pars Club Membership
Topic Originator: Stanza
Date: Mon 16 Mar 00:58

I like that idea a lot, and hope someone picks it up and runs with it.

If it looks as if no-one is doing so, I suggest you send it directly to the Chairman - I would guess that in these next few weeks he isn't going to be spending a lot of time reading this forum!

_________________

Support Dunfermline Athletic Disabled Supporters' Club (it will cost you nothing) when you shop online with one of 4000 retailers and insurance firms etc
http://www.easyfundraising.org.uk/causes/dadsc
Re: Pars Club Membership
Topic Originator: GG741
Date: Mon 16 Mar 01:25

Excellent proposal; I'd certainly partake.
Re: Pars Club Membership
Rigger Al
Date: Mon 16 Mar 02:21

Great Idea Oz I for sure would be interested
Re: Pars Club Membership
Topic Originator: OzPar
Date: Mon 16 Mar 05:21

Thanks Brian, and thanks to the guys who have already shown their support of this initiative. I am very grateful that the matter will go before the club.

Just to expand on the idea a little bit: When I say outside of Scotland, what I am really saying is the membership should be open to anyone who can't regularly make the matches. I am not just talking about overseas-based expats.

That could include locally-based disabled or elderly fans, fans who work most matchdays, or fans who live well away from Dunfermline, like the lad in Arisaig and the fella staying up on the Black Isle. We've got supporters scattered all over England and Wales too, so we are talking about a fair number, and that's only counting those that I've seen on dotnet.
Re: Pars Club Membership
GG Riva
Date: Mon 16 Mar 06:46

Great idea, Oz. It's at times like these that we need people to be thinking outside the box. I hope the Pars run with your initiative and they get lots of people signing up to it.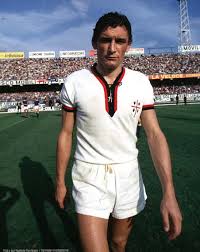 Not your average Sunday League player.
Re: Pars Club Membership
DBP
Date: Mon 16 Mar 10:29

Great post

Like the idea of paying a bit more for a club membership... especially if you get things like pdf match day programmes sent before the game (I like that particular idea a lot)
Re: Pars Club Membership
Topic Originator: The Roy Barry Fan Club
Date: Mon 16 Mar 11:01

Good thinking Oz -- I am sure this will be considered
Re: Pars Club Membership
Topic Originator: Sliema Par
Date: Mon 16 Mar 12:07

I would welcome this proposal if ,like the Lifeline,it were paid monthly.

The idea of it including one's Season Ticket sounds a big incentive,though paying for a Season monthly has proved problematic in the past.

If there were a solution to that,Seasons might increase considerably.
Re: Pars Club Membership
Topic Originator: Buspasspar
Date: Mon 16 Mar 13:20

Bravo Oz hope it gets off the ground
Re: Pars Club Membership
Grant
Date: Mon 16 Mar 15:45

That's a fantastic idea Oz, I'd definitely be game for that.

I have one for Brentford and realistically it's money for the club for **** all.

Well done to Brian for forwarding it on.
---