Topic Originator: sammer
Date: Sat 21 Mar 15:39

2. RIGHT BACK PAUL BREITNER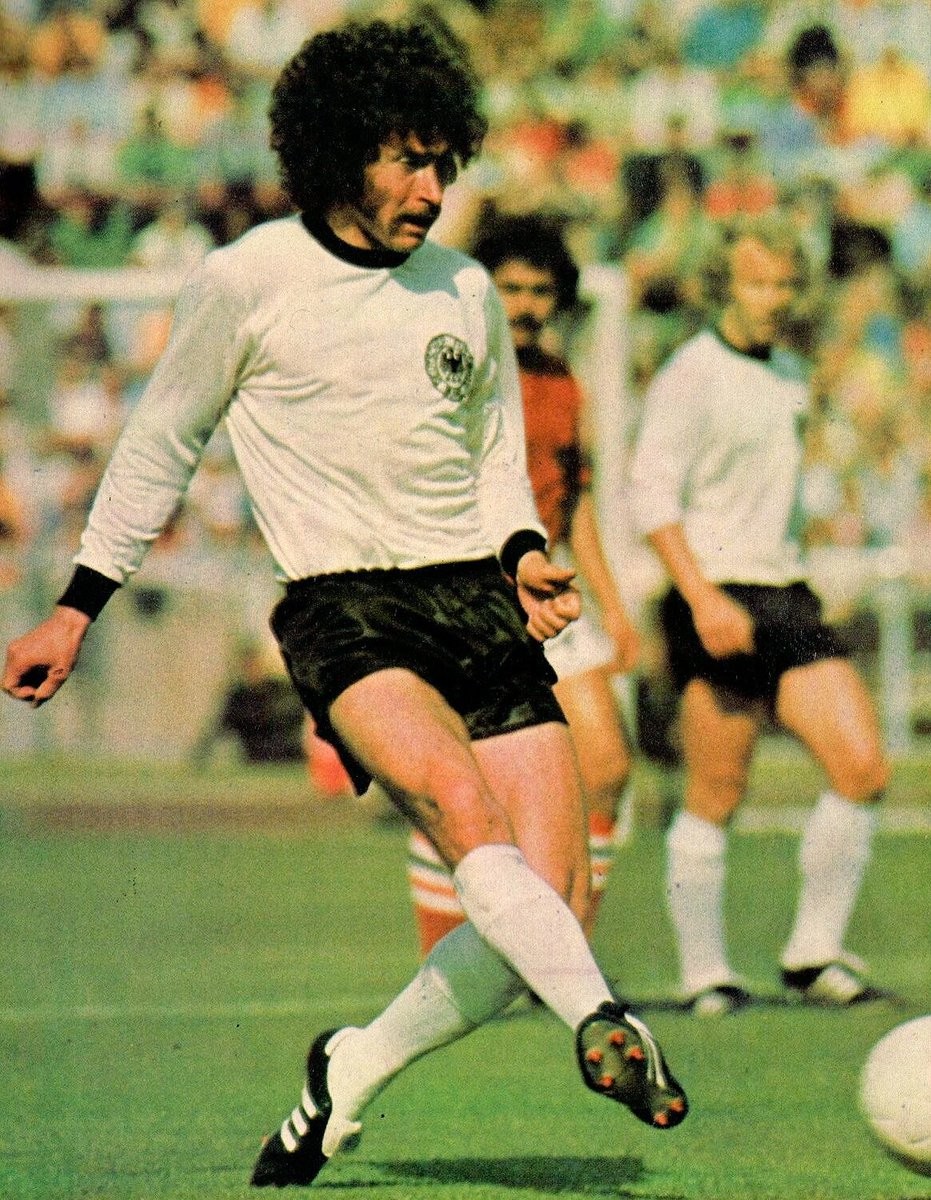 I'm not sure Paul Breitner ever played right back but I am confident he would have played there better than anyone else. I first saw him man marking Franny Lee at Wembley, using his powerful thighs and hips to bully the muscular Man City striker into oblivion. He had pace enough too and knew how to time a tackle as Lee discovered. In the 1974 WC Breitner played left back but had liberty to come forward which allowed him twice to place thunderous shots into the top corner in the early stages, against Chile and Yugoslavia. In the final he won a struggle with Neeskens near his own corner flag, then within ten seconds had combined in a move which saw a penalty awarded, which he pushed- not even stroked- into the corner of the Holland net. Absolutely nerveless. Breitner made a few vital interventions in a torrid second half as Holland turned the screw for he was one of these players who always seemed to have something in reserve if things were going wrong.

Breitner later moved to midfield for both Real Madrid and West Germany and he is part of that elite group to have scored in two WC finals. He was good midfielder but a great full back who answered every question asked and posed more than a few himself, Nobody could find a way past him and yet he could invariably create an opening when he carried the ball forward himself. His hippy, Maoist outlook seemed to chime with the Baader-Meinhof, Fassbinder years of the 'Raspberry Reich.' And it seems Breitner was no great friend of the conservative Beckenbauer for all that their interplay in tight defensive positions was considered revolutionary in its time.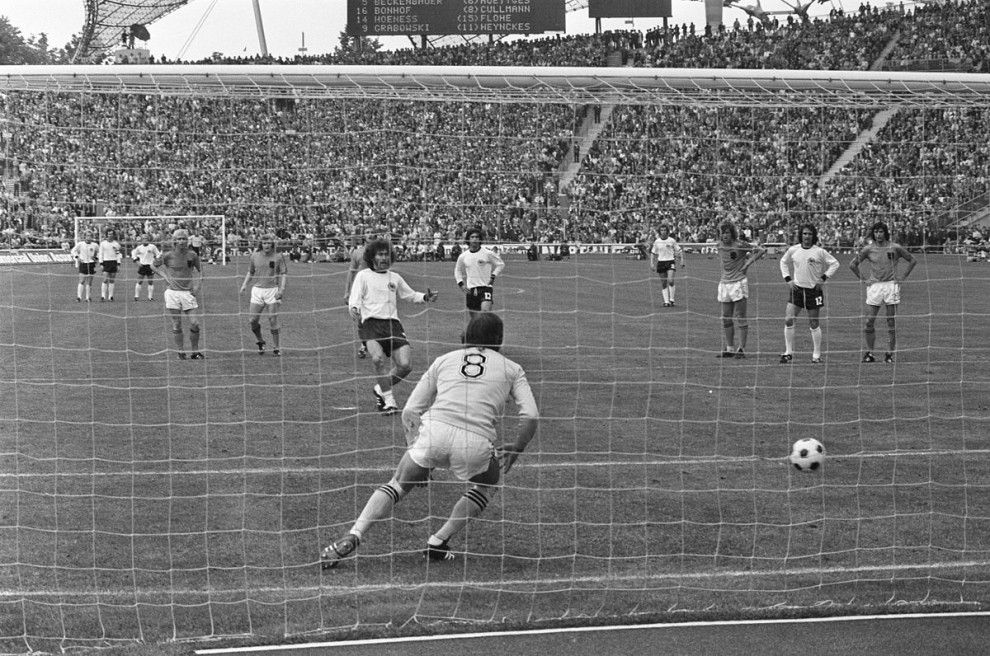 5. SWEEPER: WILLI SCHULTZ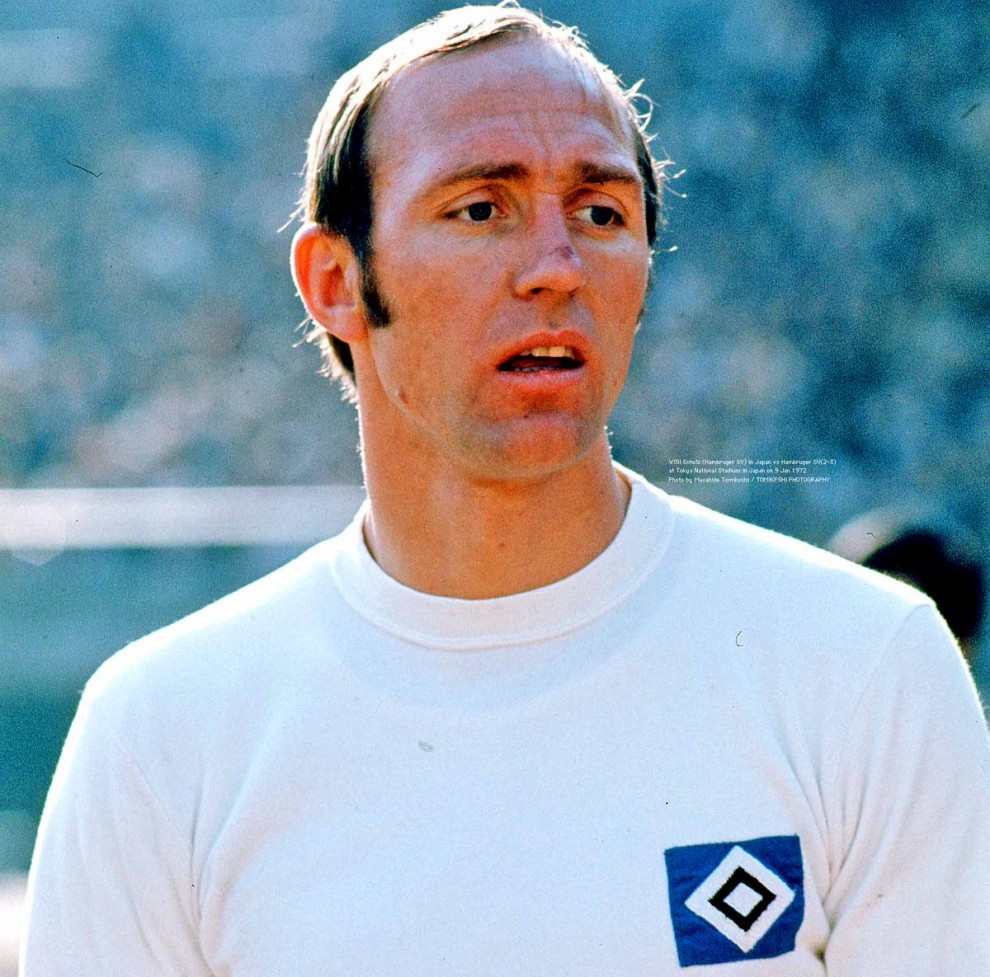 Schultz, who started as a centre half, was one of the earliest sweepers and despite the efforts of Moore, Scirea and Baresi he remains the best. If you ever wanted a man to draw a bolt behind the door of your full backs and centre half then Schultz was your man. The West German manager, Helmut Shoen, would not allow Beckenbauer to play in his preferred position of sweeper so long as Schultz was available, so I will do likewise.

Schultz had bandy legs and slightly stooped shoulders which reflected the fact he was always poised on alert. He moved like a panther to snuff out the first hint of danger. What distinguishes the great defender from the good one is the quality of his decision making and that is why Schultz remains the best. His experience allowed him to judge when to attack the ball and when to hold his position to cover the space. Once that decision was made it was executed with total commitment, whether that entailed delaying the challenge or launching a sudden sliding challenge on a forward in the process of shooting. Schultz's timing was immaculate so he could tackle confidently inside the penalty area and he also loved to charge down shots.

You've all the heard the myth of how Bobby Charlton being subbed cost England their 3-2 defeat in the Mexico WC of 1970. The real truth is that Schultz, nursing an Achilles injury, was brought on by Schoen and immediately starting making interceptions, snuffing out England attacks and carrying the ball into midfield where Beckenbauer and Overath could now take the game to England. He's been described as a BMW to Beckenbauer's Mercedes and that glorious backhanded compliment is why Willi Schultz is playing in central defence.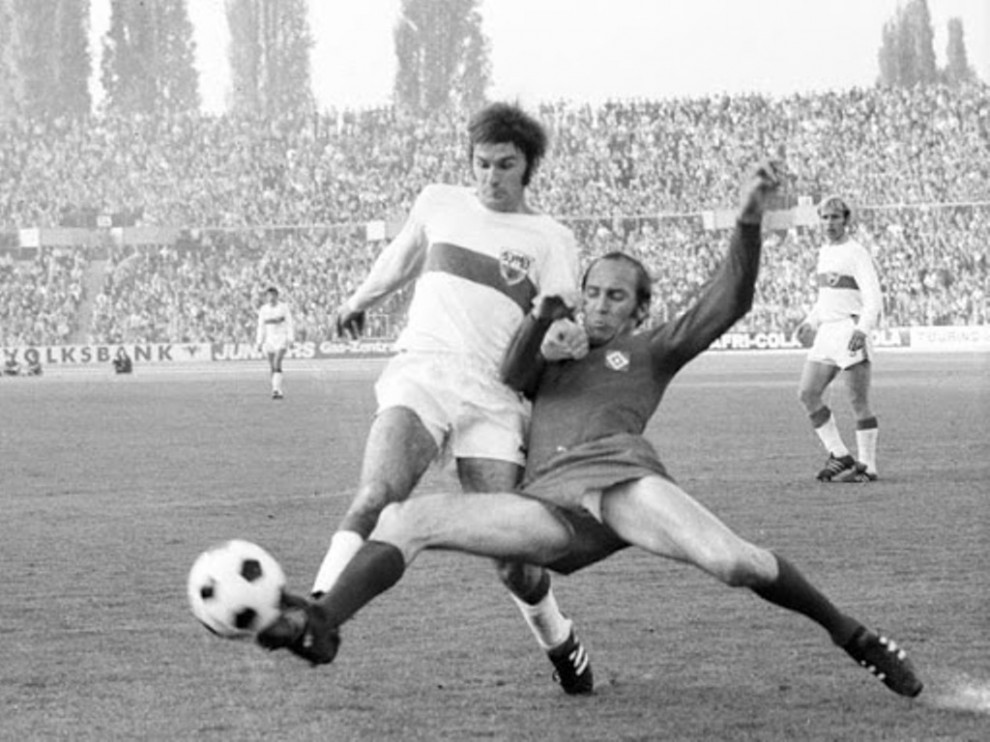 6. CENTRE HALF: FERNANDO HIERRO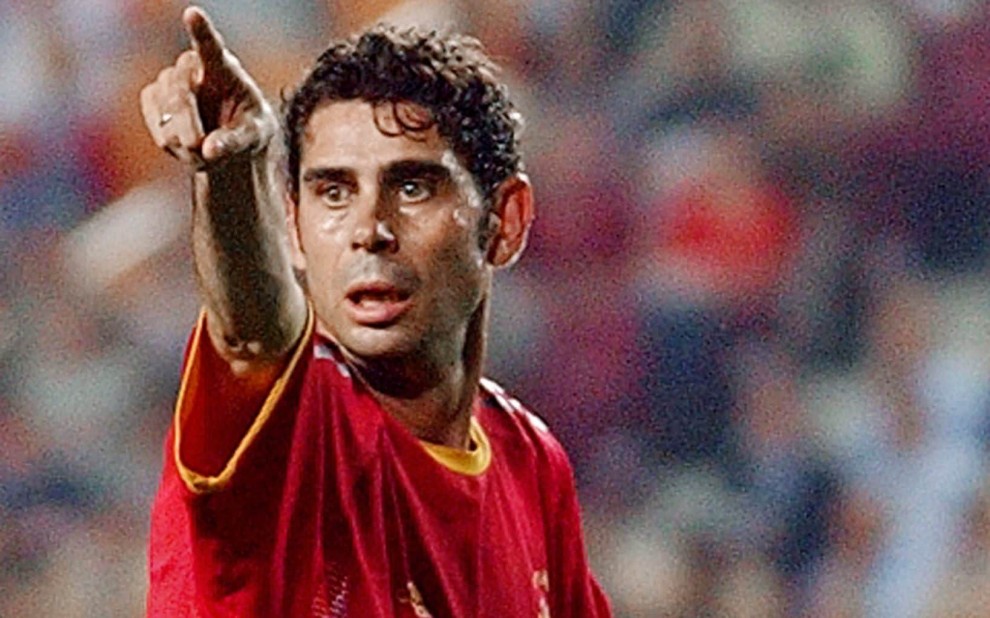 Modern gurus like Guardiola don't really like centre halves, seeing them as dinosaurs from an earlier era. However the great Spanish team of tiki-taka had a brute of a centre half in Puyol and since he departed they have won little since. Maybe Sergio Ramos is no more a centre half than John Stones and to win things you need a player capable of dominating your defensive area.

Fernando Hierro was twice the player that Puyol was but he is associated, like Fernando Torres, with an earlier era when Spain promised much but never quite delivered. That is unfair since he was not just, as his name suggests in Spanish hard as iron, but a great all round footballer. Hierro was 6'2 and could handle big strikers as a man to man marker if need be for he was a tenacious competitor. His blotting out of nippier players like Inzaghi and Del Peiro in the 1998 Eurochamp final was a masterclass of its kind in a 1-0 victory. Hierro was also a stylish player who carried the ball out of defence when opportunity arose and accurate driven passes from defence to wide areas were a feature of his game.

Although Hierro also played as a defensive midfield player with great effect his scoring record is still astonishing, for he notched over 100 goals at club level and is only one behind Law and Dalglish for his country, scoring 29. Even allowing for headers, free kicks and penalties that is evidence of a natural footballer, a man who ran hard and straight and when in attack could lash the ball into the opposition goal. Hierro was not a touch player, more an assertive driving type and he is probably not fully recognised in his native land.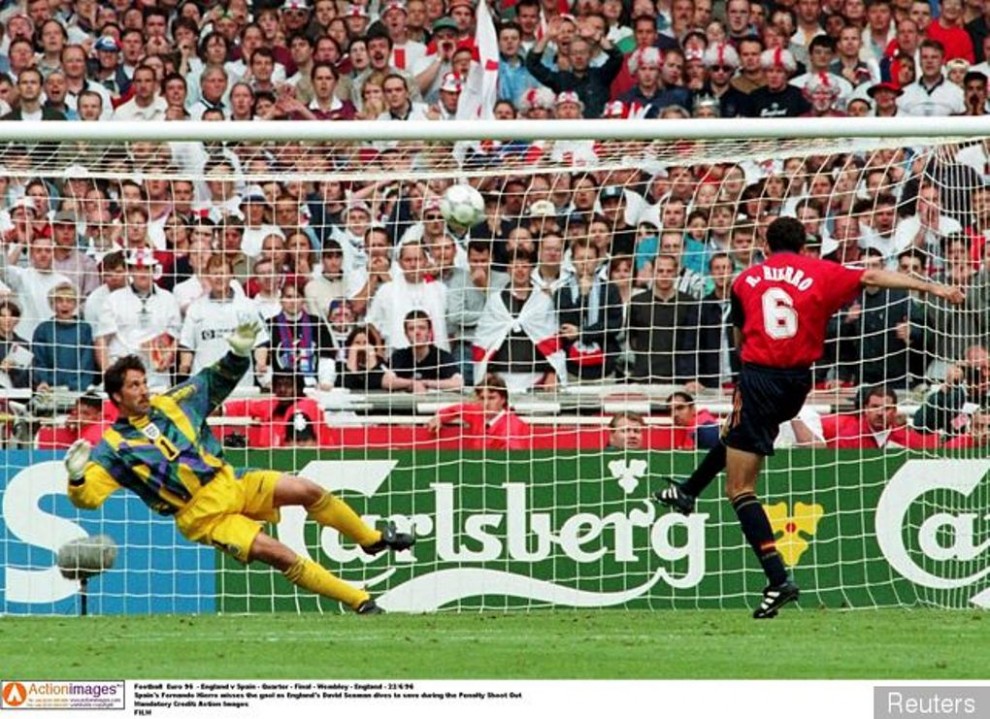 3. LEFT BACK PAULO MALDINI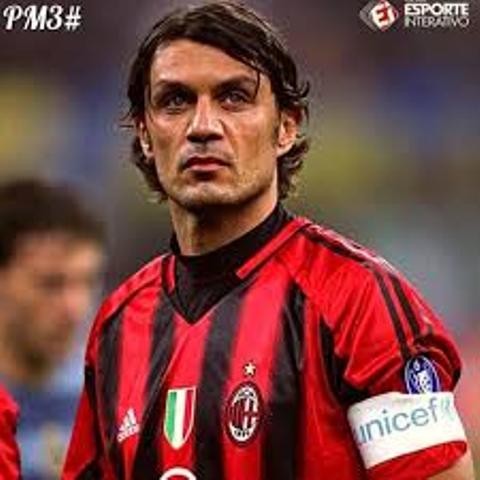 A pretty obvious choice as the best all round left back. Maldini could do everything well and whatever the situation he seemed to be in command of what was going on around him, even when the opposition had the ball. Italians seem to enjoy defending more than any other nation and Maldini never seemed more in his element than when bolstering up his defensive colleagues around the edge of the penalty area.

He was tall, athletic and handsome and very much the image of the great AC Milan team for which he played over such a long period. Everything was slick, measured, smooth and controlled. Other full backs were dashing back retrieving their ground or maybe scooting up the wing to put in a cross, but Maldini seemed capable of carrying out both these duties without breaking sweat. He timed his slide tackles so well he would often to turn defence into attack and he could pass off either foot, being well balanced on both. His mid range passing was better than most defenders and his crossing more than decent. Like any defender Maldini could be beaten but his response was to make a recovery challenge, just as it seemed his mistake might prove crucial, and restore order. In positional terms he seemed to have an inbuilt compass that told him where he should be.

In the 1990 WC Final, due to injuries and substitutions in the match, Maldini was asked to play three different defensive positions but adapted effortlessly, for he was also a fine central defender. He was so calm and composed he made the art of defending look easy which is why he is probably the greatest European left back in my lifetime.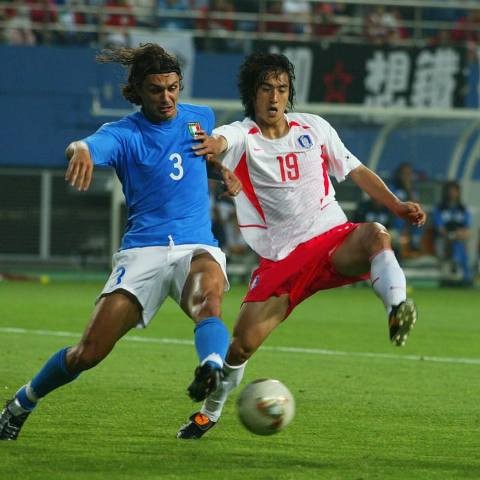 sammer

Post Edited (Sat 21 Mar 15:44)