Posted from the Android app

Topic Originator: GG Riva
Date: Fri 17 Apr 19:35

Norman "Bites Yer Leg" Hunter, a key member of Don Revie's talented but ruthless Leeds side, a player who aroused lots of controversy for his "combative" style, has met his match - Covid-19.

https://www.bbc.co.uk/sport/football/52246007

The England international was a player Scottish fans loved to hate, but if we're totally honest, we'd probably have idolised him in a Scotland strip.

RIP Norman.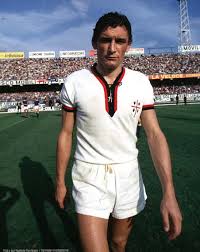 Not your average Sunday League player.