Five Nations All Time XI
Topic Originator: sammer
Date: Mon 15 Jun 20:39

I've called it a Five Nations XI since I don't think the term British Isles is accepted in the ROI. It's a personal choice of the best players I've seen watching football on the home front. I've only considered native born players and have organised them in 4-3-3 formation. There are 3 Englishmen, 3 Scots, 2 from the Republic, two from Northern Ireland and 1Welshman.

1. Goalkeepers:
Banks, Jennings and Shilton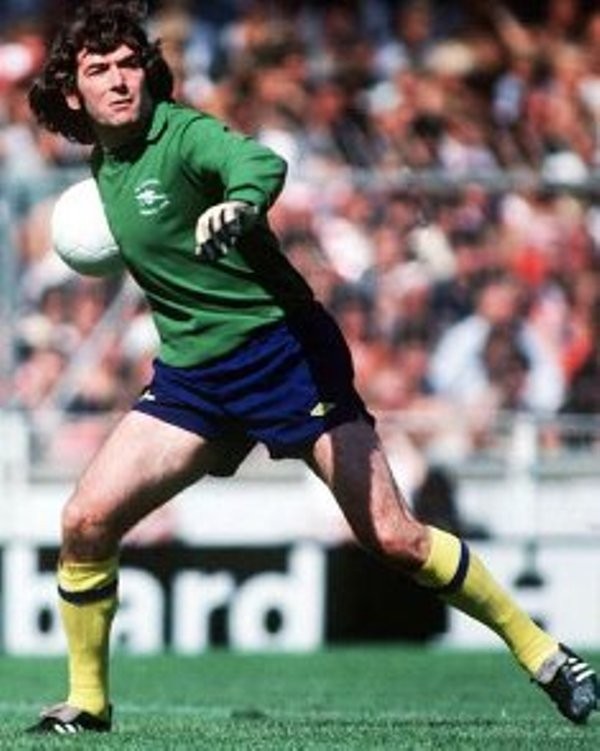 Jennings edges it for me since he was a commanding presence inside the box and his calm temperament gave confidence to his defenders.

2. Right Backs:
McGrain and Trent Alexander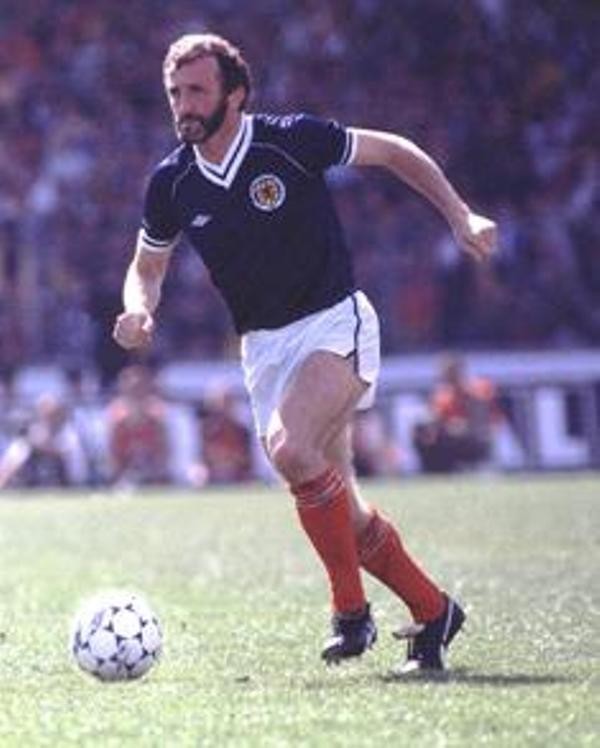 Not such strong candidates here if we consider Suurbier, Kalz, Lahm, Amoros and Thuram. Danny McGrain was a tough tackler who could dominate an opponent and when carrying the ball forward was bursting with energy.


5. Centre Backs:
Moore, Beattie and McGrath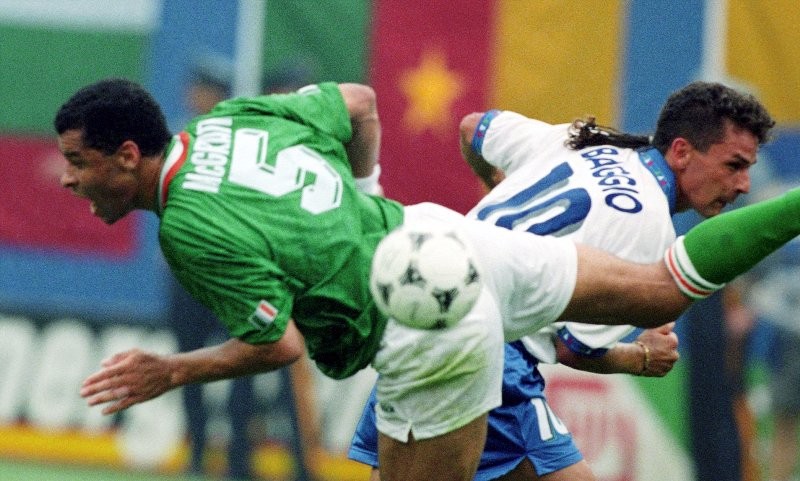 Paul McGrath was a powerful defender with uncanny anticipation who always appeared to be in control of the situation.


6.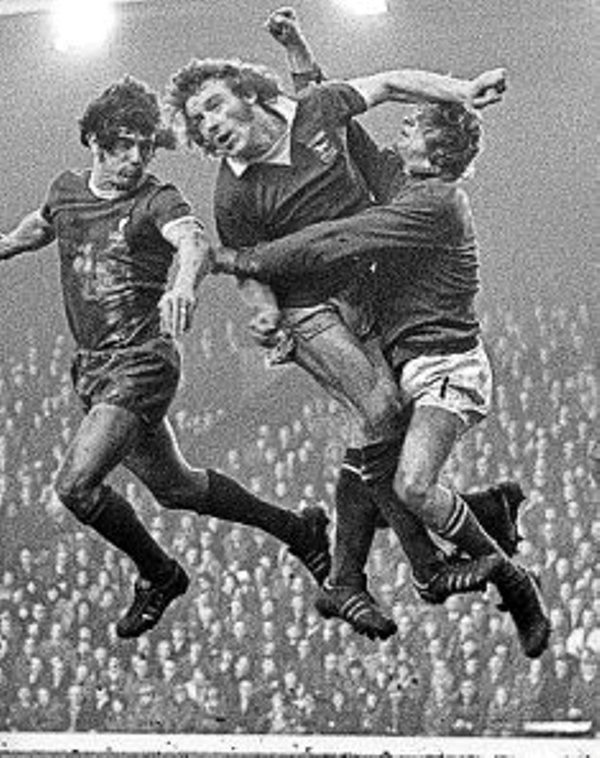 No room for Bobby Moore since McGrath provides that effortless authority so I am going with Kevin Beattie, a defender who played in Roy Barry style and probably never lost a challenge in the air or on the ground during his injury-plagued career.


3. Left Backs:
Pearce, Cole and Bale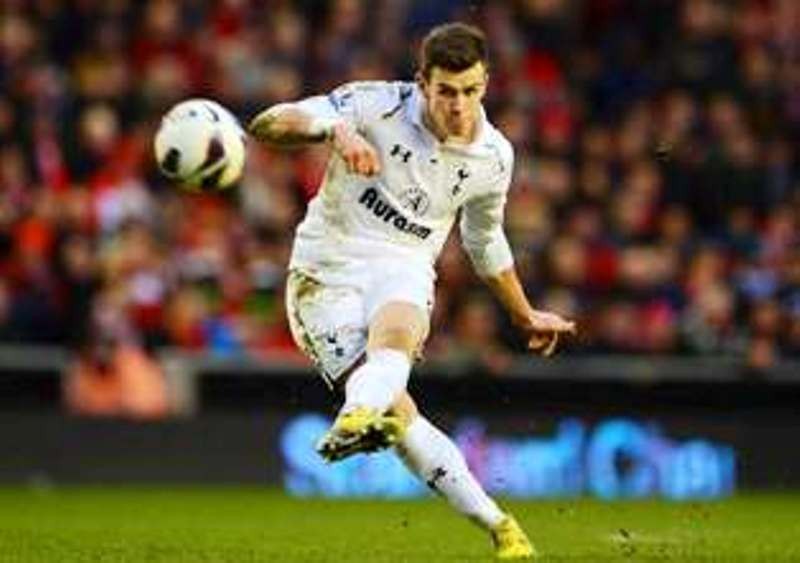 Bale has earned fame and fortune since moving into attack but his athleticism and control at speed made him look like he could have been the best left back in the world.


4. Defensive Midfielders:
Robson, Souness and Keane.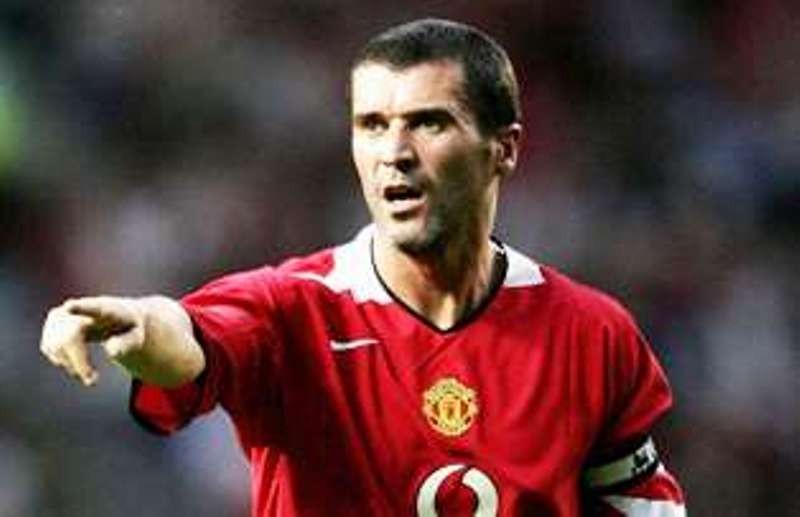 A very difficult choice and I could have added Dave Mackay and Duncan Edwards too had I seen him play. I've chosen Roy Keane for although he was not so good technically as the other two he was always in position and as a strong captain would demand a high work rate from the two boozers supporting him in midfield.


8. Attacking Midfielders:
Charlton, White, Gascoigne.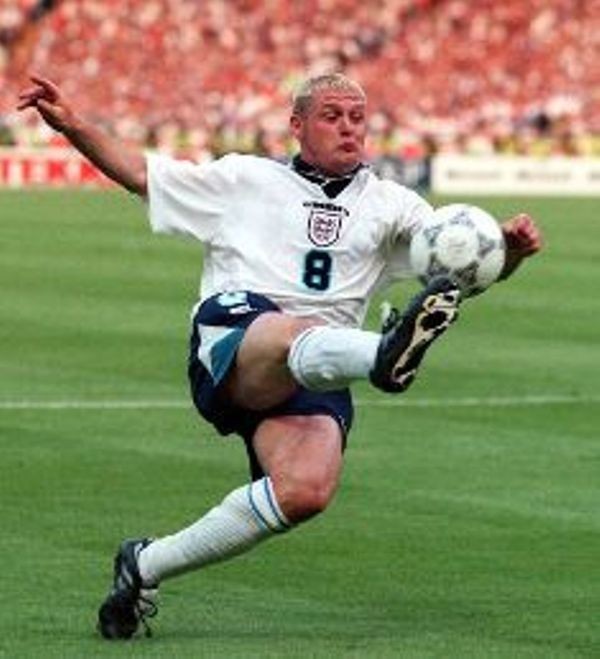 Paul Gascoigne had a sharp football brain and could size up situations in the blink of an eye.



11. Passing Midfielders:
Baxter, Giles, Hoddle.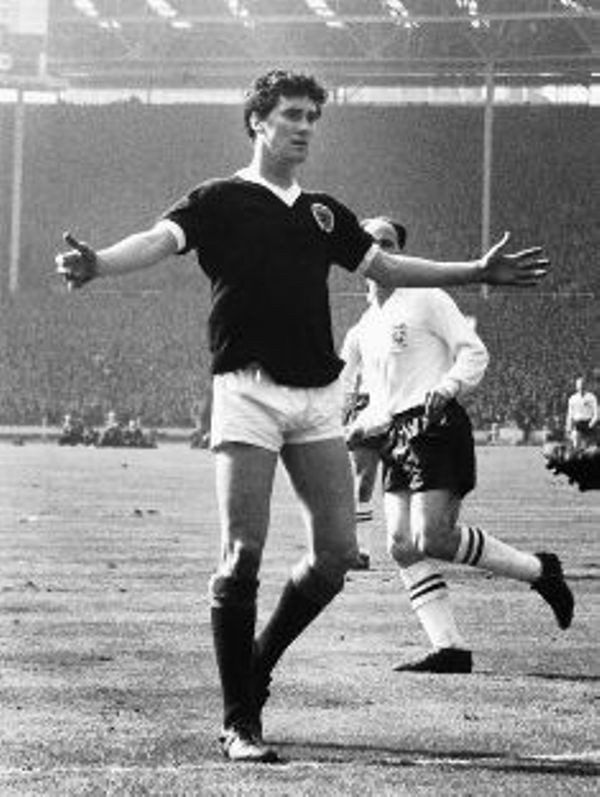 Jim Baxter demanded the ball even when marked and could wrong foot opponents with the merest touch before playing a weighted pass. He brought the best out of his teammates.



7. Wide Attacker: Best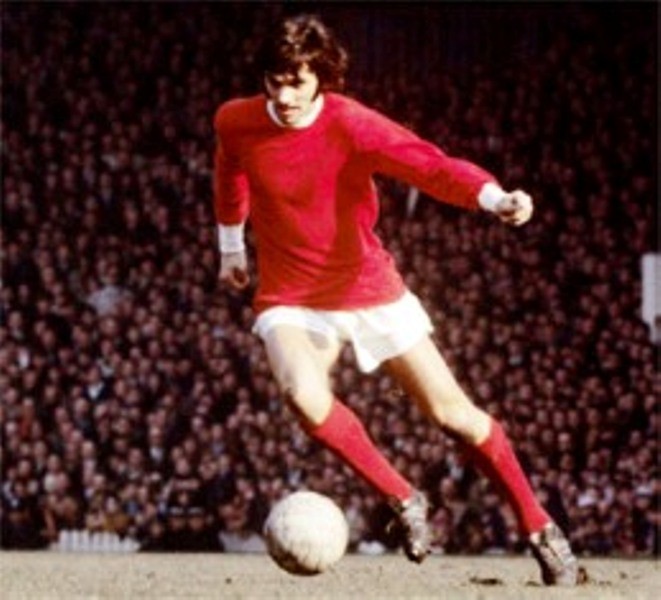 He stands alone as the most talented British Isles player with the ball at his feet. Le Tissier came closest.



9. Main Strikers: Rush, Lineker, Shearer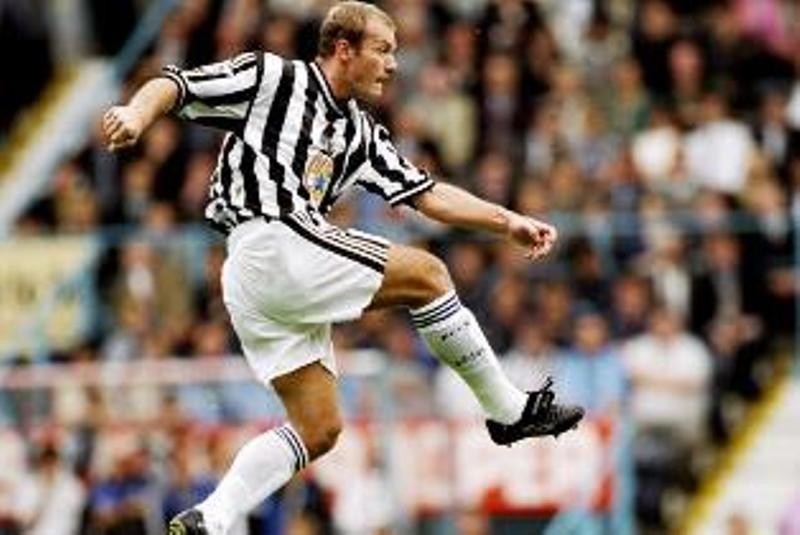 Alan Shearer relied on power rather than subtlety but that was good enough to rattle even top defenders. Probably not as good as John Charles, but he is the best foil for my inevitable last choice.



10. Strikers: Law, Greaves, Dalglish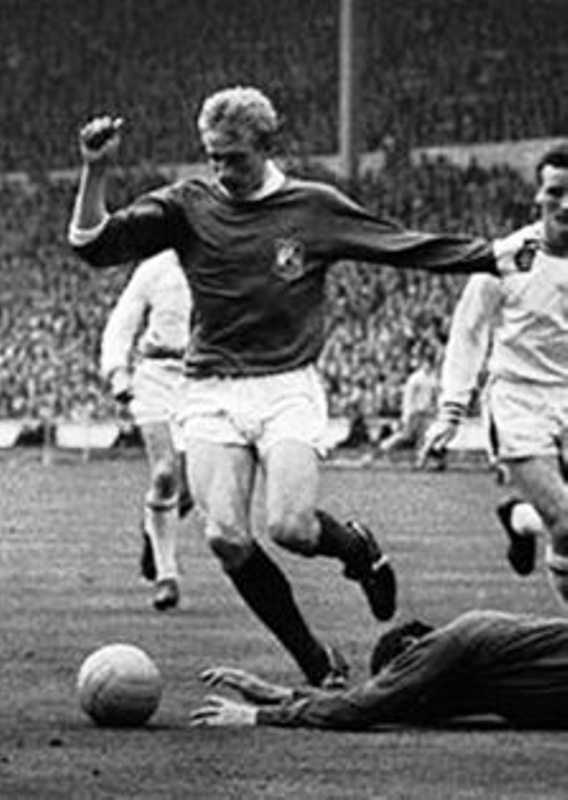 Almost as fast as Greaves and almost as quick thinking as Dalglish, Denis Law is my pick since he was always involved in the action no matter where the ball was on a pitch.
Re: Five Nations All Time XI
Topic Originator: OzPar
Date: Tue 16 Jun 06:43

Here are a few names I would add to that list as contenders...

David Beckham

Jimmy Johnstone

Kevin Keegan

Billy Bremner

Phil Neal

Ryan Giggs

Gary Neville

Paul Scholes

Billy McNeill

John Toshack

Mark Hughes

Ron Davies

Emlyn Hughes

Alan Hansen

Joe Jordan

There's a fair smattering of Scots and Welsh in my list, but I am struggling to think of Irishmen beyond those you have selected, TBH. Maybe Sammy McIlroy and Liam Brady.
Re: Five Nations All Time XI
Topic Originator: sammer
Date: Tue 16 Jun 10:00

I did consider a few of these but will explain why I did not choose them.

David Beckham: Terrific striker of a ball but had less range to his game than many (such as Alex Edwards.) Partly a media creation.

Jimmy Johnstone: A great dribbler who pulled defences out of shape but can't match George Best. Jock Stein didn't always play him in key matches.

Kevin Keegan: A workaholic who was a nightmare to play against but could be smothered by man marking. Didn't score that many goals either.

Billy Bremner: Could do a bit of everything but his enthusiasm often saw him abandon his position in midfield.

Phil Neal: Good timer of attacking runs but when put on the back foot was little more than average. Hence some difficult games in England jersey.

Ryan Giggs: Lovely player to watch but I would put him below John Barnes.

Gary Neville: A reliable defender and no more than that.

Paul Scholes: Young Scholes was a goal threat from midfield but many of his later games for England were unremarkable. His reputation now is higher now than when he played.

Billy McNeill: Maybe our most commanding centre half but looked sticky when pulled towards the touchline and could be clumsy on the ball.

John Toshack: Remove Keegan and Toshack is a big, useful centre forward of whom England have had plenty.

Mark Hughes: Strong as an ox but his repeated fouling would be pulled up more nowadays.

Ron Davies: Probably as good a jumper and timer of headers as the UK has known. On the ground decent, but no more.

Emlyn Hughes: Much underrated for his driving play and general command; a bit like Gerrard.

Alan Hansen: Composed defender with great control but just not strong enough in personal duels. Never played a decent game for Scotland when he had to do his own tackling.

Joe Jordan: The opposite of Hansen. A big heart, great physical presence but not so much quality.
Re: Five Nations All Time XI
Topic Originator: OzPar
Date: Tue 16 Jun 10:23

Interesting comments, sammer. The only one I would contest would be Jimmy Johnstone, who I think had more ability to turn a game on its head than Georgie Best. I loved watching Best in full flow, but he tended to float in and out of games. Nonetheless, when in action he was poetry in motion.

Funnily enough, I thought of John Barnes after I had posted the list. But better than Giggs? Stronger for sure, but I think I would take Giggs for sheer longevity.

Another player who came to me later was Steve Heighway. A bit like Giggs and Barnes in his ability to drive through defences, particularly on the flanks. He had a powerful shot on him too. I liked him a lot.
Re: Five Nations All Time XI
Topic Originator: DulochConvert
Date: Tue 16 Jun 10:30

Souness for me every times, for the very reason you selected Keane however he was also a more talented and physical player
Re: Five Nations All Time XI
Topic Originator: The One Who Knocks
Date: Tue 16 Jun 10:36

The problem for Giggs (not that it's a problem but in terms of this debate) is his longevity. You had the early years Gigggs with lightening pace and twists and turns who would play with chalk on his boots. Then the later years Giggs would play a more central midfield role. He could play some marvellous passes and his experience and cleverness would compensate for his lack of speed.
While very very good in both of those roles he was never in contention as being the very best in those roles. If you were a club chairman signing somebody on a twenty year contract you'd sign Giggs as you'd have a good player for every single year of that contract. Probably couldn't say that about any other player on that list but the list is about the each player at their peak.

There's battle lines being drawn Nobody's right if everybody is wrong.
Re: Five Nations All Time XI
Topic Originator: sammer
Date: Tue 16 Jun 10:37

Yes, Heighway was a great wide attacker who was discovered aged 22 after Bob Paisley's son insisted he come and watch this amateur player. Paisley had been told of 'great' undiscovered talents all his life but only took about 20 minutes to realise he was looking at a real gem. I also thought of Liam Brady, another ROI player, but reckoned Slim Jim was better.

DC,
I agree that Souness was a better player than Keane but I was weighing up the fact that at least 5 of my chosen players were pretty serious drinkers. I thought Keane might crack the whip and get them to give it their utmost.
Re: Five Nations All Time XI
Topic Originator: sammer
Date: Tue 16 Jun 10:47

TOWK,

I think both Giggs and Sholes, great players as they both were, are now regarded more highly than when they played for a couple of reasons. Their longevity stands out obviously and is greatly to their credit, but the fact that Man Utd have not won a Championship since they retired establishes them as legends within Old Trafford.

Like Giggs, Scholes also adapted his game as he aged. He was initially the all round midfielder who could run, tackle and pass. Over they years although he retained his lovely striking of a football, Scholes made fewer runs and sat behind the play.
Re: Five Nations All Time XI
JTH123
Date: Tue 16 Jun 13:05

I'm a big Liverpool fan but I'm not sure Trent's defensive qualities put him in such esteemed company Sammer.
Re: Five Nations All Time XI
Topic Originator: sammer
Date: Tue 16 Jun 13:13

You'll have seen more of him than me. Liverpool demand a tremendous amount of forward running from both full backs which is eye catching and both of them play a good ball on the run. It seems to me his pace will get him out of trouble if it happens.

Maybe a bit like Phil Neal in that he is not so good on the back foot but with Liverpool at the moment that rarely seems to happen. BTW Tommy Smith and Emlyn Hughes are best known as central defenders but they were both good full backs when required.
Re: Five Nations All Time XI
Topic Originator: OzPar
Date: Tue 16 Jun 13:33

Another player who has popped into my mind is Bryan Robson. What's your thoughts on him, sammer?
Re: Five Nations All Time XI
Topic Originator: wee eck
Date: Tue 16 Jun 13:39

The other day Gordon Strachan was on radio picking a team from players he had played with. He said Bryan Robson was the best of the lot.
Re: Five Nations All Time XI
Topic Originator: sammer
Date: Tue 16 Jun 14:23

Robson was one of my three candidates for defensive midfield. I think Robson suffers because he was never part of a really outstanding team for either Man Utd or England. He was a swashbuckling type of player but that resulted in a number of injuries that held him back.

Personally I prefer him to either Souness or Keane because he comes across as a more honest type of player but Robson was another serious drinker and putting him in midfield with Gascoigne and Baxter might not be wise. Rather than snarl instructions like Keane, or growl at them like Souness, Robson would probably just run around trying to cover for them, then get injured.
Re: Five Nations All Time XI
Johan_Cruyff
Date: Tue 16 Jun 14:26

I would have thought wayne rooney would have been in contention as a striker given his scoring exploits for man utd and the national team.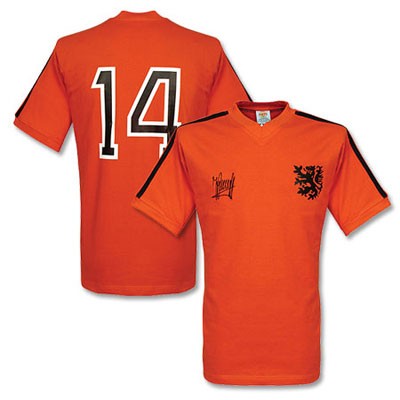 Re: Five Nations All Time XI
TAFKA_Super_Petrie
Date: Tue 16 Jun 19:24

Good shout on McGrath.

That game at USA 1994 against Italy was one of the best individual defensive performances i've ever seen, especially as Baggio was arguably the best player in the world at the time. They even tried bringing on Massarro for the a more direct approach to rough him up and that didn't work either.

---------------------------------------------------------------

"People always talk about Ronaldinho and magic, but I didn't see him today. I saw Henrik Larsson; that's where the magic was."
---