Sportscene tonight
Parsweep
Date: Sun 28 Jun 18:42

Might give this one a miss . We won't be involved much . We managed to lose 3-1 at home to E Stirling in round 1 :-(

Bobvo
Re: Sportscene tonight
GG Riva
Date: Sun 28 Jun 19:54


Quote:

Parsweep, Sun 28 Jun 18:42

Might give this one a miss . We won't be involved much . We managed to lose 3-1 at home to E Stirling in round 1 :-(


Thanks for reminding me, Parsweep. Let's get it spot on. It was the first PRELIMINARY round. I've had plenty of highs and lows as a Pars fan for 57 years, but that game is the one that really sticks in my mind. The Shire often finished at the very bottom of the pile and as I trudged home miserably, I couldn't help thinking how good a team I started following 20 years earlier and how low we'd sunk since. ☹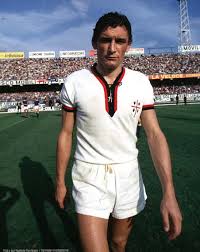 Not your average Sunday League player.
Re: Sportscene tonight
alwaysaPar
Date: Sun 28 Jun 23:02

I remember it being a bit of a shock as we were back on the up, we had a cracking start to that season and blew promotion at the end of that season.

It was a bad result but the year before was easily a lot worse as it was the lowest we had ever been in the league, the only highlight being the defeat at Ibrox.

East Stirling also beat us in the league at East End the season before the cup game
Re: Sportscene tonight
Topic Originator: wetherby
Date: Sun 28 Jun 23:09

Was that played in torrential rain -and our best hope was getting the game abandoned?
---