Is this the season?
Topic Originator: OzPar
Date: Sat 11 Jul 03:04

I don't know what the SPFL rule is with administration these days, but it looks increasingly like Dundee will be heading that way for the third (?) or fourth (?) time in the next few days.

While sad for all involved, it surely benefits the Pars to have one of the likely leading contenders for the Championship facing a points deduction.

With a club the size of Hearts coming down, they are bound to be regarded as favourites for the title. But we've seen other big sides fail to meet expectations in the Championship in the past few years. And maybe, like those others, they will take a few surprising hits early on before finding their feet.

Having to play in empty stadiums takes away a lot of the home advantage of playing in front of their own crowd and that's bound to be a telling factor for Hearts who have a large support.

This season is very different, with fewer games to play. If Hearts take too long to recover from early blows then they may not have the wherewithal or the time to pull back any points differential.

Which gets me to my point.

In their signings so far, the Pars board and management have shown their intent to go for promotion this season. The quality of the signings and especially the timing of them is a signal that this is the case.

Every club's balance sheet looks horrible at the moment and most of our rivals will hold off signing until the last possible moment to preserve what heavily restricted cash flow they may have. That will mean their squads will have less time to train and take time to settle.

Selling Kevin Nisbet has given us a financial injection that allows us to take the opposite approach. It's an expensive gamble to be paying new players' wages so far ahead of the season's start, but it means that we have a gilt-edged opportunity to get our players gelling as a team much quicker than our rivals.

To succeed this season, it will be essential for us to come out of the traps running, just like Ross County and Hamilton did in recent years building up unassailable leads within four months.

I know that we all get over-ambitious about our team's prospects during the summer break, but there are so many different factors in play just now that point to this being the time for the Pars to finally make that run for promotion.
Re: Is this the season?
Topic Originator: GG Riva
Date: Sat 11 Jul 06:31

No league was ever won on paper and/or in July, Oz, but all Pars fans will hope your intuition is spot on. :-)

''Having to play in empty stadiums takes away a lot of the home advantage of playing in front of their own crowd and that's bound to be a telling factor for Hearts who have a large support.''

There's already some statistical evidence to show that home advantage is almost completely wiped out when games are played behind closed doors, which I've posted on the designated thread, but in Hearts case that would only apply if no fans are allowed in for the whole of next season - perish the thought. I'm as keen as any fan to see the Pars in the Premiership, but I want to be present when they achieve it. :-)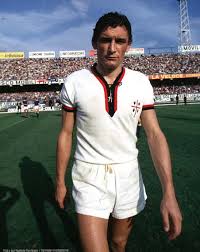 Not your average Sunday League player.
Re: Is this the season?
Topic Originator: Sliema Par
Date: Sat 11 Jul 06:58

Scottish Football History is strewn with the comments of clubs who were "definitely going to return to the Premiership in one season".

Inverness CT ,in recent years, was a good example.

Willie Miller has often pointed out that the Old Firm may struggle in the coming season without their Legions behind them.

Surely it will be similar for Hearts.They have the added problem that every game will be the Opposition's "Cup Final day".Furthermore they may struggle to adapt to the conditions at Arbroath and Alloa Ath.

The OP is the customary well argued one by OzPar.

With Owain returned to the fold and a midfielder brought in, watch for the Bookies installing us as second favourites.

Just saying......
Re: Is this the season?
Topic Originator: neils
Date: Sat 11 Jul 10:03

Initially I was just hoping we get through this season with damage limitation.

Our policy of signing a backbone of younger players on the up, rather than down has given us a decent squad here, we can certainly have a crack at it!

Dundee don't seem to have any strategy, used to failure also, Hearts are clear favourites but they are used to losing, not winning..who knows what can happen?
Re: Is this the season?
Topic Originator: wee eck
Date: Sat 11 Jul 10:27

Let's hope we get lots of chances to see this team perform 'live'.
Re: Is this the season?
king lad
Date: Sat 11 Jul 10:30

Given a few scenarios; Ayr have lost Forrest and I believe Harvie is also moving on, two of their best players from last season and no Stephen Kelly on loan from Rangers as well as possibly not getting Doohan back in goals.

Dundee are seemingly struggling in terms of finances so they may be very late to the transfer market when they get it sorted (if they manage to at all) they also seem a bit rudderless under McPake

Inverness have lost most of their defensive unit to teams in the premiership as well as Jordan White, Tom Walsh and Charlie Trafford. But I wouldn't underestimate Robertson's ability to rebuild that team as they've done before.

Hearts will no doubt be favourites but they have a lot of guys left over from last season so you have to wonder what their motivation will be playing in the 2nd tier this season and of course everybody will be looking to take their pound of flesh from Budge and co given the mess Scottish football is in just now.

Obviously we're still very early in the window with the season for us not kicking off for a few months. But I think with the statement of intent it certainly looks like the club will be aiming for a top 2-3 finish. Of the players we released I think we've already seen what would look like upgrades on what we had (but obviously have to see how they play together under Crawford). The biggest thing for us will be trying to replace the goals we have lost with Nisbet leaving but with McManus, O'Hara, Dow and Thomas we have given ourselves a fighting chance. We need to get the right Goalkeeper in, Scully and Gill unfortunately weren't championship quality keepers for us last season and cost us several crucial goals. central midfield wise Beadling never really produced, Thomson was out injured, Paton was a great leader but not the guy to get us to the next level, and hopefully turner kicks on this season. Defensively we have a good structure in place and hopefully Watson is a bit of an improvement on Devine/Ashcroft.

Didn't think we'd have signed 5 players by this point but credit to the club for being able to identify targets and bring them in this early.
Re: Is this the season?
eastendalloapar
Date: Sat 11 Jul 13:39

We all know who we have signed and who has gone. I never read about who the other Championship teams have signed. It was interesting to read that two of the lads had contracts with their previous clubs and Declan had turned down a contract. Hopefully all will gel quickly and we will get off to a flyer. As mentioned elsewhere a more experienced goal keeper will also be on our radar.

matt forsyth
Re: Is this the season?
Topic Originator: Sliema Par
Date: Sat 11 Jul 14:08

OWAIN

Rydyn ni eisiau gol-Geidwad o Gymru!!
Re: Is this the season?
Topic Originator: parfection
Date: Sat 11 Jul 14:29

Hearts will start as favourites and that makes sense to me. They are a huge club by the standards of our league, they do have some good players on their books and they have a terrific following if / once fans are allowed back.

None of this means they will be invincible - others have wisely pointed out that manny 'bigger' clubs have struggled to escape from our league.

As to us, I'm really sad (although not surprised or bitter) that Nisbet has gone. The signings we have made give me some hope, but this is the tightest of tight leagues. I expected Arbroath to founder last year - how wrong was I?

Let's just hope we get a few breaks - and let's hope above all that we can, at some stage, get back to cheering our team in the flesh. Can't wait for it all to start!
Re: Is this the season?
Topic Originator: Berkey
Date: Sat 11 Jul 15:38

We said the same last season and about 5 games in we realised we had very little in the centre of the park and no height or physicality in the team and so had to resort to just lumping it forward.

We've lost our best player who's goals kept us out of trouble. We're relying on O'Hara to bang them in or we'll have to keep it very tight at the back.

The other clubs are just as capable of unearthing gems as we are and will no doubt get loans from premier league clubs.

Depends on who else we sign too, a keeper and a solid physical centre midfielder and we might be onto something tho assume the new boys hit the ground running.

Just sitting here drenched in my own negativity!
Re: Is this the season?
da_no_1
Date: Sat 11 Jul 15:53

I'd imagine any team who keeps it tight at the back, has a bit physicality in the middle and bangs the goals in up front might do ok.

Cheers for that Gowbo

"Some days will stay a 1000 years, some pass like the flash of a spark"
Re: Is this the season?
Swisspar
Date: Sat 11 Jul 18:06

Good too see the club getting players in early, unlike previous seasons. This has to be make or break time for the manager, without doubt, this is HIS team . I hope to be in the top two
Re: Is this the season?
Topic Originator: Berkey
Date: Sat 11 Jul 18:26

You okay hun?

Shame you can't read, relying on O'Hara OR we'll need to keep it tight....

Dunce no 1 at it again! Pure ganting for it!



Just sitting here drenched in my own negativity!

Post Edited (Sat 11 Jul 18:27)
---