Posted from the Android app

Topic Originator: GG Riva
Date: Tue 26 Jan 19:56


Quote:

Jbob, Tue 26 Jan 19:42

Will Lambert make it to the dugout without throwing himself to the ground?

Will the diver nickname stay with him for ever?

Come on ye mackems


Trying too hard, Jbob. Yes, he dived for a pen at EEP, but he was a classy midfielder, a CL winner with BVB and an automatic pick in the last Scotland team to play at a WC finals tournament.

He's not the first and not the last of the divers - there are plenty of even better players, like Harry Kane and Raheem Sterling, who do it every week in the EPL, but that's OK, they've never done it against the Pars.

Time to let it go, mate.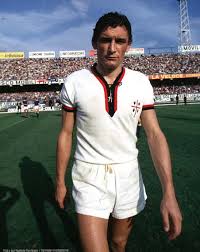 Not your average Sunday League player.