Long Winning Streaks
Topic Originator: GG Riva
Date: Thu 25 Feb 12:39

There`s rightly been a lot of hype surrounding Man City`s fantastic run of 19 consecutive wins in all competitions. I wondered if they might be close to setting a new record, either in league games or in all competitions. Well, they have a fair bit to go to beat the record holders in both fields.

All competitions; Coritiba (Brazil) 24 straight wins, Real Madrid, 22.

Domestic top flight league only;

Benfica 29. Dinamo Zagreb 28, Celtic 25.

Can City set a new record? Very difficult. They certainly have a very talented squad but it`s a tough, tough ask to win game after game. A defensive mistake, an unlucky deflection, or even a heroic display by an opposing goalkeeper and the run is over....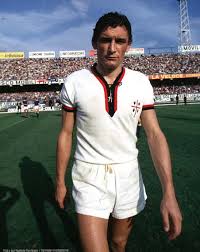 Not your average Sunday League player.
Re: Long Winning Streaks
Posted from the iOS app

Topic Originator: Raymie the Legend
Date: Thu 25 Feb 13:15

They have a good chance of doing it. On paper, all games are winnable but what gives them hope is that only Nathan Ake is injured and unavailable





It's bloody tough being a legend
Ron Atkinson - 1983

Re: Long Winning Streaks
londonparsfan
Date: Thu 25 Feb 13:17

It'll be interesting for sure. 5 out of 6 of City's next games in all comps are at home with the away game being Fulham.

One of the home games is the derby and West Ham are no mugs either but it could be dooable.
Re: Long Winning Streaks
Topic Originator: PAR57
Date: Thu 25 Feb 14:18

Dont forget the English premier league IS the best...fastest league in the
World...with most teams capable of defeating each other..for Man City to achieve any sort of record is fabby.
Making comparisons with Portugal.....3 or 4 team league,by that I mean teams able to compete.....and our 2 team **** y league with Celtic and
Rangers is just a joke.....dont get me started....lol.


Re: Long Winning Streaks
Topic Originator: Buspasspar
Date: Thu 25 Feb 16:48

You do realise G.G. that you have probably jinxed them :))

We are forever shaped by the Children we once were

Re: Long Winning Streaks
londonparsfan
Date: Thu 25 Feb 17:01

He's not actually tipped City to do it, he's only asked if they can so hopefully he hasn't 😉
Re: Long Winning Streaks
Topic Originator: Buspasspar
Date: Thu 25 Feb 18:53

It was my feeble attempt at a jape LPF :)

We are forever shaped by the Children we once were

---