Better late than never
GG Riva
Date: Fri 12 Mar 18:00

For decades, the mantra of some fans of the Ibrox club was that paedophiles were only associated with their fierce city rivals, whereas of course, they're particularly adept at worming their way into any post which allows them unfettered access to children and young people. No number of wrongs make a right of course and doesn't justify what was allowed to happen at these clubs (and probably many others) because of poor vigilance by those in charge.

https://www.bbc.co.uk/news/uk-scotland-glasgow-west-56376122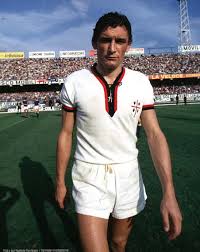 Not your average Sunday League player.

Post Edited (Fri 12 Mar 18:01)
Re: Better late than never
dd23
Date: Fri 12 Mar 18:51

So they apologise on behalf of Scottish Football but not on behalf of their club despite them being named. I suppose it was the old club that was liquidated right enough so they have no responsibility for that.

Post Edited (Fri 12 Mar 18:52)
Re: Better late than never
Jeffery
Date: Fri 12 Mar 19:20

They've tried to lessen their own guilt by talking as if what's reported is the whole of Scottish football. Just hold your hands up FFS. There are clubs not implicated in this.
Re: Better late than never
Posted from the iOS app

Topic Originator: allparone
Date: Sat 13 Mar 00:34

They've pandered to their own support who see only one club as being guilty of this horrible crime. A disgusting club.
Re: Better late than never
Topic Originator: Jbob
Date: Sat 13 Mar 09:28

Generally speaking society has failed in child protection matters.

Paedophiles find ways to infiltrate all situations for their own benefit.

Any group of children or youths are seen as such. I would suggest that this is not about individual clubs but all clubs whether they be football or any social group.

That we are all more aware and alert is a good thing. For any club to try to divert blame from themselves is wrong, misjudged and frankly pathetic.

Bobs of the world unite
---