Football Abuse
Posted from the Android app

Topic Originator: GG Riva
Date: Sat 27 Mar 07:01

I watched this harrowing and distressing, updated BBC programme, subtitled "The Ugly Side of the Beautiful Game", last night. It examined historical sexual abuse by paedophiles who attached themselves to a number of senior Scottish clubs.

It would appear that the usual coarse of action taken by clubs when an allegation was made against these paedophiles was simply to remove them from their position at their club - problem solved, no police involvement. Many of those paedophiles simply ended up continuing their abuse of young boys at another club. In one case, the club claimed that a report was sent to the police, after a boy made a complaint and his abuser was dismissed. The victim never heard back from the police and they stated that they had no record of any complaint against the alleged paedophile.

Although the activities of several paedophiles were investigated for the programme by Mark Daly, only one was convicted and served time in jail - Jim Torbett, who held a position at Celtic Boys Club in two separate spells, after being dismissed following allegations of sexual abuse during his first spell. All the other alleged paedophiles managed to die before they could face justice in court.

It's extremely sad that the prevailing attitude of the day was that it was more important to protect a club's reputation and avoid any associated scandal, than to see these sick criminals brought to justice and as such, allowing even more innocent young boys, who only wanted to become footballers, to have their lives permanently scarred and potential careers destroyed.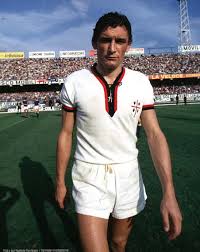 Not your average Sunday League player.
Re: Football Abuse
Posted from the Android app

Topic Originator: MDCCCLXXXV
Date: Sat 27 Mar 09:40

Terrible subject matter GG, I would have thought in days gone by the scum doing these crimes would have been severely dealt with and I am shocked to read that clubs swept it under the carpet , basically just passed the buck to other clubs for some other kids to get molested. Disgusting


East End Park is a symbol of all that is DAFC.
Re: Football Abuse
Topic Originator: dafc
Date: Sat 27 Mar 11:34

There was program on bbc on English abuse this week. Listening to Paul stewart and David white was heart breaking. 2 players who went on to play for England and Stewart had a more than decent career, but there accounts of the abuse are horrific. Stewart says when he was at Liverpool he was more or less taking drugs daily. Turned up for England call up drunk and still functioned at a high level.


Re: Football Abuse
Topic Originator: veteraneastender
Date: Sat 27 Mar 13:29

Not only football GG, any group/organisation was a potential vehicle for the these low life leaders and coaches etc.


---