The big question
MDCCCLXXXV
Date: Sun 28 Mar 16:49

Is not will Crawford stay or go?, it isn't even will we make the playoffs?

IMHO the question is do we want promotion?

We all want in the premier league but it saddens me to say " No , not this season "

I think any team that goes up through the playoffs will come straight back down. Just my opinion but not really that bothered if we make playoffs or not.


East End Park is a symbol of all that is DAFC.
Re: The big question
Indiapar
Date: Sun 28 Mar 17:19

I agree, we are not ready to go up. Its more important at this stage to build a strong foundation at the club and put in place purposeful systems. Promotion will come but the last thing we want is to go up and come straight back down. We have good players at the club, we need to build on that for next season and look to finish top with automatic promotion.

I do think the current league structure is strangling Scottish football but thats another topic. When you see the the big name clubs in this league who are all struggling in one way or another, serious questions need to be asked about the future of the game.
Re: The big question
Topic Originator: parathletic
Date: Sun 28 Mar 17:23

I thought the same about Championship clubs in the past yet St Mirren,Livingston and Dundee Utd are currently in the top 8 clubs in the country.


Re: The big question
Topic Originator: Westies squint kicks
Date: Sun 28 Mar 17:26

Everytime someone posts this argument they miss the most important point, this is a squad built on a Championship budget.
What resemblance do you genuinely think that the team that took the field last night would bear to one kicking the ball in the Premiership.
Just to give you an idea of prize money let alone sponsorship, media money etc, the team finishing last in the Prem receives twice as much as the winner of The Championship
As far as I can recall every team promoted to the Premier from the Championship has managed not to come back down the following season including Livingston who went up through the playoffs.


Re: The big question
AlterPar
Date: Sun 28 Mar 17:26

We would need quite a lot of change I feel to compete in the SPL and I'd be fearful but if we get promoted, I'll still be running around ma hoose beers aplenty
Re: The big question
Topic Originator: GJS93
Date: Sun 28 Mar 17:32

"the team finishing last in the Prem receives twice as much as the winner of The Championship"

and to build the club up, you need as much income as possible.

whether we got promoted through the playoffs or not, its more prize money, id rather have it in our bank account than another clubs.


Re: The big question
Topic Originator: dafc
Date: Sun 28 Mar 17:54

Statistically and historically the championship playoff teams very rarely is promoted, even Rangers didn't manage it. It's a difficult thing to do as it's all weighted in favour of the top flight, how championship teams voted this process is beyond me.


Re: The big question
Topic Originator: Stanza
Date: Sun 28 Mar 17:58

It`s quite possible that Hearts, Dundee, Arbroath and Alloa will go out of the Championship this season, perhaps to be replaced by Ross County, Hamilton, Falkirk and Partick Thistle.

That would make for a very even league contest next season, with all ten clubs in the Championship fancying themselves to at least reach the promotion play-offs, and equally all ten clubs desperately trying to avoid relegation. It could be both exciting and nail-biting, as you`re either at one end or the other - nobody is safe, ask Partick Thistle or Falkirk!

For DAFC to go up, suffer a lot of defeats and come straight back down could be disastrous for the club and the fans. I don`t know how much extra resources would be needed or would be made available by the new investors for DAFC to become a sustainable Premiership club, but I think it could be significant.

Whatever happens, the Premiership will always be top-heavy, with the seven big-city clubs being favourites to fill up the top six places, leaving the rest to be beaten most weeks as they try to avoid the drop.

St Augustine`s prayer was ""Lord, make me chaste – but not yet!" but when it comes to promotion I think the football fan in me still wants it to happen.



Post Edited (Sun 28 Mar 18:00)
Re: The big question
Raymie the Legend
Date: Sun 28 Mar 18:15

Our cash reserves are gone. We need to get into the play offs for financial reasons alone
Any club requires money to improve both on and off the pitch





It's bloody tough being a legend
Ron Atkinson - 1983

Re: The big question
Topic Originator: ParfectXI
Date: Sun 28 Mar 18:39

Even if we go up and come right back down the club will be in a far healthier monetary position given prize money, tv money, extra gate receipts from the bigots, Hibs and Hearts and the parachute payments. It doesn't make sense to say you don't want to go up.

Go up this season to prepare for a proper run at it with money to spend in 2 seasons time (presuming we come straight back down again).


Re: The big question
Berry
Date: Sun 28 Mar 18:40

I struggle to understand the 'we're not ready to go up this season' justification.

Most seasons there is a complete rebuild job for teams in our division because they can only afford 1/2 year contracts so we'll never be in a position where we feel ready to go up.

Think we should be doing our best to get up this season and worry about the Premier League if it presents itself.
Re: The big question
GG Riva
Date: Sun 28 Mar 18:41

In answer to the OP, of course we want promotion. Whether we subsequently manage to stay up in the Premiership is completely irrelevant, imo. You go up, you bring in some better players and you give it your best shot. If you come back down, you have a nice parachute payment to help you aim for another promotion.

If I thought for a moment that our club was happy just to survive in the Championship year after year, I'd chuck it. Btw, the only team I can think of who came straight back down other than ourselves since 2012, is ICT.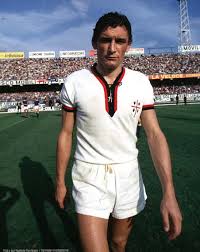 Not your average Sunday League player.
---