Left Back conundrum
Topic Originator: sammer
Date: Mon 29 Mar 12:22

I notice the Robertson/Tierney problem was being aired after last night's game and is becoming like the Gerrard/Lampard debate of a decade ago. But back in 1969- when man was taking his first steps on the moon- it could be argued that Scotland had FOUR outstanding players competing for one position: the number 11 jersey.
I'll start with the first capped who was-

JOHN HUGHES (1965-69)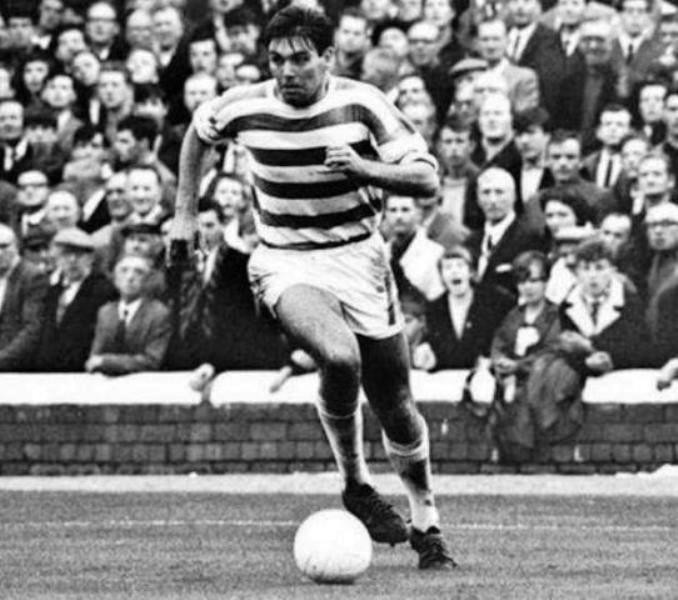 Hughes was only 17 when he played centre forward in his first Old Firm fixture for underdogs Celtic but he was hardly a callow youth since he stood 6'2 and weighed in at around 13 stone, albeit he was still conceding inches and weight to Rangers giant pivot Doug Baillie. On the day Hughes ran riot, tearing holes in the Rangers defence with a unique combination of powerful running and dainty side steps that left opponents floundering in his wake. Hughes became a Celtic hero overnight but although he banged in 100 goals over the next five seasons he was never capped. One reason was that Hughes was as inconsistent as the Celtic team he played for. The other was that, for all his thrilling surges, Hughes lacked the craft to lead a forward line.

When Jock Stein returned to Parkhead he moved Hughes to the left wing and this was when the 'Yogi Bear' nickname took root, a hulking figure now nearer 14 stone prowling out wide, waiting for the moment to unleash his brand of bulldozer dribbling and power shooting. 'Feed the Bear' chanted the Celtic faithful and a few Scottish caps followed as Scotland tried to overcome Poland and Italy to reach the 1966 World Cup finals. However Hughes was never able to deliver one of his trademark performances and it was to be another three years before he was given another shot. He headed an equaliser against England but again it's hard to recall any of his games in a blue shirt. After 8 caps John Hughes, despite terrorising defences for Celtic all across Europe, was put on the international scrapheap.

On his day Hughes was close to being unplayable and maybe another country could have used him better. I think Yogi would have flourished best in the catenaccio of Italian football. Juventus tried to sign him in 1963, probably sensing that his style would unsettle even the best organised defence and that he was a player who could bring the crowd to their feet. So maybe the cry would have been Nutrire l'orso as he smashed North Korea apart to became a World Cup legend.

Celtic : 197 goals
Scotland: 8 appearances 1 goal

https://youtu.be/K0IjONgj5p8

sammer
Re: Left Back conundrum
Topic Originator: veteraneastender
Date: Mon 29 Mar 13:30

Willie Callaghan had the unenviable task of facing Hughes at Parkhead on several occasions - Yogi charging up the left wing was not for faint hearted defenders !!!

Born in Coatbridge - not sure how he could have played for Italy 1966 ?



Post Edited (Mon 29 Mar 13:34)
Re: Left Back conundrum
JTH123
Date: Mon 29 Mar 14:03

I thought we looked lacking at rb tbh. Lb looked ok.
Re: Left Back conundrum
Topic Originator: sammer
Date: Mon 29 Mar 14:35

VEE,
I was just imagining what countries might have been happy to use our players since we did not seem all that keen on them. Mind you, Italy have managed to naturalise a few foreigners over the years.

WILLIE JOHNSTON (1965-78)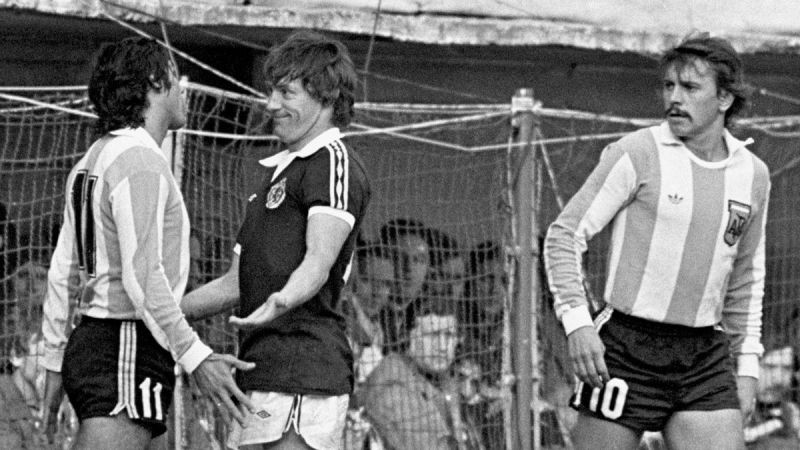 When Willie Johnston burst on scene in 1965 the SFA selectors could not ignore his talent, especially since he reminded them of the Wee Blue Devil of their youth, the great Alan Morton. So with but a handful of club games under his belt the 18 year old Johnston was pitched into a vital World Cup qualifier at Hampden and he performed well, although two late goals by Poland dented Scottish hopes. Johnston never nailed down the number 11 jersey because he was the type of specialist winger that was going out of fashion as the era of total football dawned. He was never happier than when receiving the ball to feet, sauntering towards the full back, throwing a feint or two, then skinning him for pace. Johnston's poor disciplinary record was another factor and by 1969 matters were coming to a head so, when on one visit to Park Gardens he gave the SFA a full and frank account of their merits, he was effectively banished from the Scottish team.

By now the Waddell/Wallace management at Rangers had converted Johnston into a front runner alongside Colin Stein, one required to chase balls played into the channels and harass defenders for 90 minutes. He did it well enough to help overcome Bayern Munich then score twice when Rangers won the ECWC Final in 1972. Pleas by Tommy Docherty, then later by Willie Ormond, for him to be restored to the national team were ignored until Ally McLeod twisted a few arms. Johnston, now back playing as an orthodox winger with West Bromwich, was there when the goalposts were torn down at Wembley, was there on the big nights we beat the Czechs, then Wales at Anfield, and had apparently been redeemed.

In the turmoil of Argentina the SFA took their revenge when Johnston's failed drug test became a useful smokescreen for a badly organised campaign. Maybe he should have stayed in Argentina since the South Americans have a soft spot for bad boy types; where Scots see a 'ned' the Argentines see an angel with a dirty face. Willie's explosive pace, explosive temper and gaucho swagger could have seen him the toast of Buenos Aires. In fact his best game in a Scottish jersey was probably in a friendly against Argentina in 1977 when he destroyed the full back in a 1-1 draw. Then again, he did get sent off as well that day.

Rangers: 140 goals
Scotland: 21 appearances 0 goals

https://youtu.be/rXMk5-HNdGg

sammer
Re: Left Back conundrum
DA-go Par Adonis
Date: Mon 29 Mar 14:36

Totally. O'Donnell is a competent mid-table Premier League right back, but that's all.

Good opportunity for the likes of Rooney or even Comrie moving forward

----------------------------------------------------------------------------------------------
I love it when we go sell Kevin Nisbet,
He's gonna pay for everyone this season.

Re: Left Back conundrum
Topic Originator: Parboiled
Date: Mon 29 Mar 17:12

Hughes scored with a fine header against Leeds at Hampden in 1970 European Cup semi. Can also recall him getting runner up goal of the season when he moved south.


Re: Left Back conundrum
Topic Originator: Parboiled
Date: Mon 29 Mar 17:15

Oh, and note the shirts and ties natty dressers in the crowd. Jings, even the managers hardly bother these days!


Re: Left Back conundrum
Topic Originator: sammer
Date: Mon 29 Mar 18:02

BOBBY LENNOX (1966-70)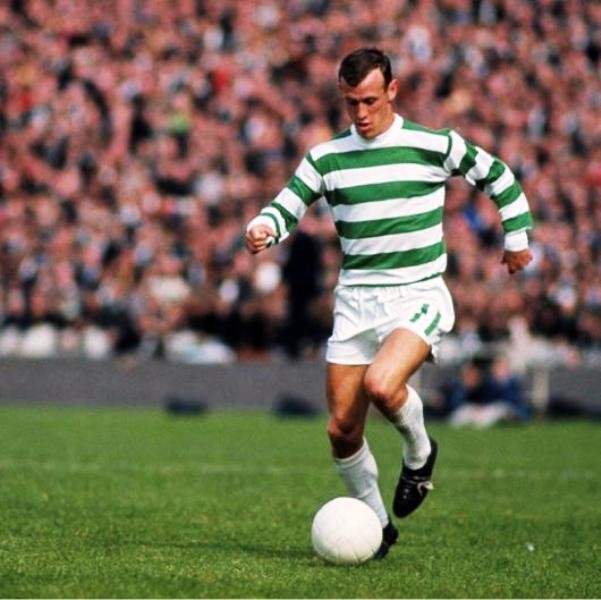 Just before Jock Stein returned to Parkhead in 1965 Celtic were mulling over an offer from Falkirk to buy Bobby Lennox, the fee being around £3,000. Stein put an end to that nonsense but to the untrained eye Lennox was no more than a pacey left winger, a player who lacked the dribbling skills and swerves that marked out Hughes and Johnston as top players. His repertoire was limited to racing the full back to the bye line and if that failed, checking back on to his right foot and delivering an inswinging cross.

At Dunfermline Stein had turned Jackie Sinclair into a prolific left sided attacker and he soon did the same with Lennox. Rather than have the ball played to feet, Lennox looked for passes played between defenders where he would time his runs to beat the offside line. He started wide left but he would often pop up in a central area having bent his run to blindside the defence. Once through on goal there was no catching him and Lennox had the ability to steer a finish wide of the keeper, off either foot, even when in full flight. By 1969 he was the most feared attacker in the land and had established a record by scoring in 13 consecutive games. Bobby Charlton and di Stefano were amongst his admirers, recognising that every passer needs a runner and that Lennox's pace meant defences had to sit deep, opening up space in midfield.

Lennox's Scotland career started brightly with two goals in his first two games, one a famous strike in the 3-2 win at Wembley in 1967, but too often he was stuck out wide left with little opportunity to run across the front line. Bobby Brown had managed to turn Lennox back into the left winger almost signed by Falkirk so his career petered out although he was only on a losing side once. So if Scotland didn't want him, who might he have played for? I think West Germany would have snapped him up, for Lennox suited their high tempo game and he would run himself into the ground for the team. He even had a springy running style like several Germans as well as that Teutonic knack of notching vital goals on the big occasion. As Bob Crampsey ruefully observed: 'Lennox was criminally underused by Scotland.'

Celtic: 282 goals
Scotland: 10 appearances 3 goals

https://youtu.be/KrbfyZ2lRkQ

sammer
Re: Left Back conundrum
Topic Originator: Buspasspar
Date: Mon 29 Mar 18:08

Yet again superb sammer ...three players from my teens and privileged to have seen them play

We are forever shaped by the Children we once were

Re: Left Back conundrum
Topic Originator: parathletic
Date: Mon 29 Mar 18:49

Aaron Hickey was saying the other day that he would put his name forward to play right back. I think he may have been in the squad but dislocated his shoulder recently.


Re: Left Back conundrum
Topic Originator: sammer
Date: Mon 29 Mar 19:23

Finally, maybe the best of all from 1969.

EDDIE GRAY (1969-76)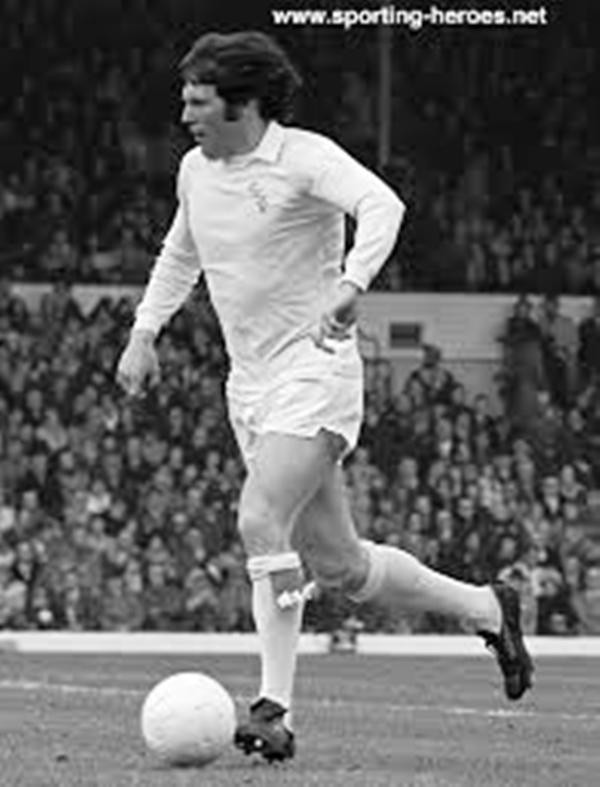 'If you were a racehorse you would have been bloody well shot by now!' That was Brian Clough's infamous putdown of Eddie Gray, a footballing thoroughbred plagued by injury in his long career. A few Scotland managers would have shared Clough's frustration. Bobby Brown, Tommy Docherty and Willie Ormond all recognised Gray's ability but he rarely had a run of games to establish his influence on the national side.

Gray's reputation was growing after EUFA Cup matches against Hibs and Dundee and he had just helped Leeds to their first League Championship when he made his Scotland debut at Wembley in May 1969. Scotland were well beaten on the day but one bright note was the performance of Gray whose poise and control were the mark of a natural footballer. Shoulders held high, nursing the ball with his left foot, Gray was tall and blessed with good balance which meant he could play his way out of tight situations. In the final third of the pitch Gray found an extra gear which allowed him to cross beautifully on the run. A year later he gave a memorable display of dribbling against Chelsea in the FA Cup Final and scored two remarkable goals against Burnley, the second of which saw him dump around five defenders on the seat of their pants as he weaved in from the bye line.

Scotland did make the World Cup Finals in 1974 but without Gray who missed almost the entire season through injury. His last appearances were in 1976 when he teamed up with McGrain, Masson, Gemmill and Dalglish. A run of six consecutive victories saw Scotland win the Home Championship, a World Cup qualifier and score 15 goals with the loss of two. Gray was probably good enough to have played for Brazil, a country which at the time favoured players like Zagallo and Rivelino, able to combine the roles of left half and left winger as Gray did. He certainly would have graced any World Cup Finals and would been 30 years old had he made Argentina in 1978.

Leeds: 69 goals
Scotland: 12 appearances. 3 goals.

https://youtu.be/fTN2bvVCOQs

sammer
Re: Left Back conundrum
LochgellyAlbert
Date: Mon 29 Mar 20:23

Remembering that Johnston and Tommy Hutchison both came from Cardenden, which is quite remarkable!

Was nice to see Eddie Gray paying tribute to Peter Lorimer last week, looks fit and healthy!
Re: Left Back conundrum
Topic Originator: veteraneastender
Date: Mon 29 Mar 22:15

Lennox had the most remarkable season 1966-67 when Celtic won every competition they entered, including the European Cup ........followed by scoring in the famous 3-2 international at Wembley.


Re: Left Back conundrum
Topic Originator: McCaig`s Tower
Date: Wed 31 Mar 12:37

Thanks for filling in some gaps, Sammer.

I remember all these players from when their reputations had already been earned, but they had markedly different ends to their careers.

I can only recall* seeing one play live – Bud Johnston, after he had joined Alex MacDonald's veterans' outfit at Tynecastle. To my young mind was the poorer of the Old Firm wingers, when compared to his near namesake Jimmy; he was only 25 when he moved to West Brom, but in those days you could accumulate quite a number of appearances at a young age as the Old Firm would be comfortable playing their starlets – perhaps an advantage of an 18 team set-up. As you say he enjoyed something of a renaissance when he was part of the great Scottish team of 1977. I have an Argentinian colleague who may not be the biggest football fan in the world (he claims he supports the Pope's team) but Johnston was the player he remembered from the Scots' South American tour. (As an aside I remember the blizzard of torn paper that would engulf South American stadia when the players appeared – part of the joy of international football was the weird things that would catch your eye – the shadows that the giant tannoy systems would cast on the pitch in the Azteca, the Mexican waves, the vuvuzelas…)

That day at Tynie is nearly 40 years ago, and I remember the Pars fans amused themselves by taunting Johnston with chants of "Junky, Junky" as events on the park weren't great – we had the likes of Hugh Hamill, Bobby Ford, Colin Grant and Dave Wilcox. They had Sandy Jardine, Willie Pettigrew, MacDonald, Johnston and a young John Robertson on the bench. I remember one touch of class - with about 20 minutes to go Johnston got the ball near the left hand corner of the box and with one feint seemed to send the entire Pars defence the wrong way before curling his shot in at the far post, leaving Shuggy Whyte helpless. He was subbed soon after and took pleasure in acknowledging, shall we say, the Pars fans in the enclosure as he went up the tunnel.

*although I was at the 1976 League Cup final when Lennox came on as a sub


---