Spiders Up (almost)
Posted from the Android app

Topic Originator: Stanza
Date: Sat 17 Apr 17:40

Queens Park are unbeaten in League Two and 15 points clear at the top.

With 5 matches to go they only need one point to confirm them as champions.

I was sorry to see them give up their amateur status, but turning professional has paid off!

_________________

Support Dunfermline Athletic Disabled Supporters` Club when you shop online with one of 7000 firms: http://www.easyfundraising.org.uk/causes/dadsc
Or donate £5: text "DADSC" to 70970
Re: Spiders Up (almost)
Topic Originator: AJ27
Date: Sat 17 Apr 20:34

I believe the President is his son David Hunter who played as full back while Eddie was in charge

Andy J
Re: Spiders Up (almost)
Posted from the Android app

Topic Originator: GG Riva
Date: Sat 17 Apr 20:39

Are the champions guaranteed promotion, Stanza? (Please see the thread I started on this subject. )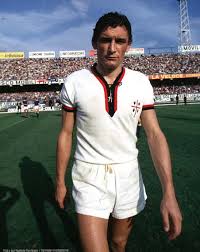 Not your average Sunday League player.
Re: Spiders Up (almost)
Topic Originator: Stanza
Date: Sat 17 Apr 21:15

"Are the champions guaranteed promotion, Stanza? (Please see the thread I started on this subject. )"

My understanding is that after 18 games the leagues split 5/5, so that post-split there are four further rounds of matches involving all teams. It is not a knock-out system, and the points won before and after the split are added together to determine the league positions, just as they are in the Premiership. On that basis, Queens Park would need only 1 more point to go up as Champions.

https://www.bbc.co.uk/sport/football/56417452

However, the 5/5 split does mean that a team finishing the season in 6th place could win its four post-split matches and so gather more points over the season than the team that finishes 5th (cf the Premiership under the 6/6 split).

And that team finishing 6th might even have more points than the team finishing 4th. EG with one match to go before the split in League One, Montrose (6th) are only 3 points behind East Fife (4th) so it`s quite conceivable that Montrose will finish the season with more points than East Fife, who then contend the play-offs and perhaps even get promoted!

_________________

Support Dunfermline Athletic Disabled Supporters` Club when you shop online with one of 7000 firms: http://www.easyfundraising.org.uk/causes/dadsc
Or donate £5: text "DADSC" to 70970
Re: Spiders Up (almost)
Topic Originator: 1970par
Date: Sun 18 Apr 10:03

Spent a really good day at Hampden with Queens Park fans and directors a couple of years ago helping my friend Paul Town doing his Hampden Trilogy art exhibition

We were treated like royalty so I wish them well. I am sure they will do well in League 1 next year and will eventually become a Championship club


Re: Spiders Up (almost)
Topic Originator: veteraneastender
Date: Sun 18 Apr 19:36

Back in the day (until 1950) only in Scotland could you have an amateur club owning the largest spectator capacity stadium on the planet. !!!


---