So Near Yet So Far
GG Riva
Date: Wed 19 May 19:44

This emotional article has many parallels with season 64/65, when the Pars perhaps could and should have won the League and Scottish Cup double.

https://www.bbc.co.uk/sport/football/57087325

The best team doesn't always win..... ☹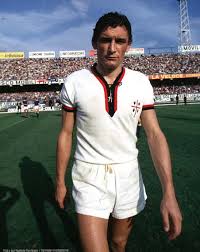 Not your average Sunday League player.
Re: So Near Yet So Far
Stanza
Date: Wed 19 May 20:12

Great article, thanks.

_________________

Support Dunfermline Athletic Disabled Supporters` Club (it will cost you nothing) when you shop online with one of 4000 retailers and insurance firms etc
http://www.easyfundraising.org.uk/causes/dadsc
Re: So Near Yet So Far
Topic Originator: Buspasspar
Date: Wed 19 May 20:34

Read this earlier tonight G.G. great read and worth sharing

We are forever shaped by the Children we once were

Re: So Near Yet So Far
Topic Originator: parfection
Date: Thu 20 May 04:57

On a lesser scale perhaps, and lacking the concomitant poignancy that comes with the last ever match at a long established and deeply loved stadium, I still recall the events of the 11th of May 1985. It was the last game of the season, we had won at home and needed Alloa to lose at Arbroath if we were to secure promotion.
As was not merely fashionable but obligatory in those days, we were all on the pitch as rumour followed counter rumour from those fans with a transistor radio pressed to their ear. Arbroath have scored, yes ....... no, hang on. In the end we, rather like Schalke, just came up short. It was gut wrenching!
Then news of something far greater and unimaginably terrible began to break : there was a fire in the stadium at Bradford. As the enormity of this tragedy became clear, all thoughts of a disappointing result in a game between Arbroath and Alloa were swiftly thrown into perspective. It was an horrendous end to a rotten day. Most, if not all football fans will have experienced days like these - the Bradford disaster served as a reminder though that football must, sometimes be relegated to its proper place in the order of things.


Re: So Near Yet So Far
eastendalloapar
Date: Thu 20 May 08:19

I remember the game in 85. It was the only time that my wife was involved in a pitch "invasion".

matt forsyth
Re: So Near Yet So Far
sadindiefreak
Date: Thu 20 May 08:32

Midway through the second half I and most people around me knew of the fire at Bradford.
I remember crying when Leishman came out and said we had not been promoted.
Radio Scotland had definitely reported that there had been a last minute goal for Arbroath.
Re: So Near Yet So Far
GG Riva
Date: Thu 20 May 08:44

That last game of the 84/85 season is a closer parallel to Schalke's than our 64/65 near miss which I used in the OP. I suppose it's because it isn't seared in my memory to the same extent. I had forgotten that the Bradford City stadium fire happened on the same day.

That season, Leishman's first full one, started so promisingly, with full points from our first 6 games, but ultimately ended in disappointment. It was only a temporarily delayed though. Back to back promotions followed and we were heading for the top flight 2 years later. 🙂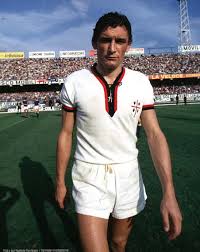 Not your average Sunday League player.
---