Reasons to be cheerful
Rusty Shackleford
Date: Tue 25 May 21:15

Us Fifers like a moan at the best of times and this forum is no exception. I'm a wee bit distanced from the club at the moment due to family commitments so I can't see as many games as I'd like and I think it helps give me a bit more perspective than I used to.

With that in mind, here's a big list of things that are on my mind in relation to the Pars and why I think it's important to look at things from different angles to our stereotypical dour, Fife disposition.

1. Crowds will hopefully be back next season in an increasingly meaningful capacity. We can't underestimate how crap empty stadia are compared to even a couple of thousand fans.

2. In my 30 years supporting the club we've been a yo yo side between the top two tiers. The only extended spell in the top tier was financed by a model that nearly killed the club. Under the current board we're as safe as we'll ever be. I take prudence over gambling with money we don't have.

3. We have a model where scores of fans are engaged enough to help run the club. A silent army of volunteers. We have hundreds to contribute spare cash on a regular basis.

4. We secured external investment and a potential exciting new phase for the club. If there's any country I'd like to learn from in how to take forward a local, community club it's the German model.

5. Sometimes it only takes a few signings to make a squad click. We have the core of a decent side on contracts. O'Hara has the potential to kick on. Dow will be like a new signing.

6. We gave a club legend a go at managing his first big gig. It didn't quite work out but he leaves with his dignity intact.

7. Most people think we need an experienced manager for the next phase. All signs point towards that being the case.

8. The bookies favourite used to be the first team coach at a highly successful West Ham side. Has national team experience. Played 350 games for one of the biggest sides in the country. Had an Alloa side that punched above it's weight.

9. Falkirk imploded. Haha. Oh Falkirk.

10. Rangers died and the Pars survived.
Re: Reasons to be cheerful
GG Riva
Date: Tue 25 May 21:32

Excellent, well reasoned post, Rusty.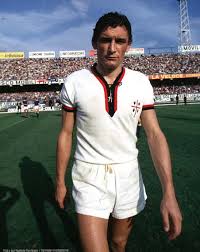 Not your average Sunday League player.
Re: Reasons to be cheerful
Topic Originator: Malcolm Canmore
Date: Tue 25 May 21:50

And if Lewis Martin returns, there's another new player.

My dog eats meat
Re: Reasons to be cheerful
eastendalloapar
Date: Tue 25 May 22:01

I also hope that Lewis can come back as a player, or some other role at the club.

matt forsyth
Re: Reasons to be cheerful
Topic Originator: Stanza
Date: Tue 25 May 22:28

Good post, Rusty.

_________________

Support Dunfermline Athletic Disabled Supporters` Club (it will cost you nothing) when you shop online with one of 4000 retailers and insurance firms etc
http://www.easyfundraising.org.uk/causes/dadsc
Re: Reasons to be cheerful
DA-go Par Adonis
Date: Wed 26 May 07:22

Happy clapper

----------------------------------------------------------------------------------------------
I love it when we go sell Kevin Nisbet,
He's gonna pay for everyone this season.

Re: Reasons to be cheerful
Topic Originator: buffy
Date: Wed 26 May 08:13

Nice Rusty x

😂 DA-Go. Yer a bad man

Can I add point 12 (after Lewis Martin, obviously):
12. If anyone feels the need to poke me wi a stick at 0730 at the EEP bus stop mon-fri please do so. The job in Glenrothes is going great 😊.

Ok that's probably just cheerful for me 😂

Carry on troops!

buffysbuns.wordpress.com
Re: Reasons to be cheerful
Topic Originator: veteraneastender
Date: Wed 26 May 08:42

What about Pars` fans that aren`t Fifers - can we join the East End mafia ?


---