Fever Pitch
Posted from the Android app

Topic Originator: GG Riva
Date: Thu 23 Sep 16:40

This BBC documentary, charting the inception and rise of the Premier League is currently being shown on BBC2 and is also streaming on BBC iPlayer.

http://www.bbc.co.uk/iplayer/episode/p09mqvrt

I was never a fan of the "Greed is Good League", as Brian Glanville once described the Premiership and you can throw in Rupert Murdoch, SKY TV and the Sun, but I've watched two episodes so far and it's compulsive viewing.

Interesting to note that it was driven by the Big 5" clubs, Arsenal, Everton, Liverpool, Manchester United and Tottenham. The Big 5 are now the "Big 6" with the addition of Chelsea and Manchester City, but Everton got lost along the way.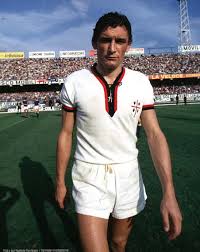 Not your average Sunday League player.
Re: Fever Pitch
Posted from the Android app

Topic Originator: MDCCCLXXXV
Date: Thu 23 Sep 17:06

I don't get the whole Premier league thing, it's as if the top league in England didn't exist pre 92.

It's ryder cup weekend tho GG, if you reckon it's worth a watch,I'll watch it on iplayer next week


East End Park is a symbol of all that is DAFC.
---