Celtic v Leverkusan
GG Riva
Date: Fri 1 Oct 07:24

I didn't see the game last night, but I watched the highlights this morning after reading that Bayer Leverkusan goalkeeper was named Man of the Match

https://www.bbc.co.uk/sport/football/58654135

It must be some kind of record for a team to win 4-0 and their keeper picks up the award. He probably deserved it too, with a series of outstanding stops.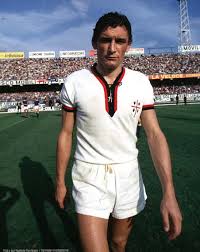 Not your average Sunday League player.

Post Edited (Fri 01 Oct 07:24)
Re: Celtic v Leverkusan
saltonsgonagetu
Date: Fri 1 Oct 09:43

Joe Hart had a good game too, considering he lost 4 goals, if it wasn't for him it would have been 8 or 9 for the Germans.


Re: Celtic v Leverkusan
MDCCCLXXXV
Date: Fri 1 Oct 18:42

I enjoyed the celtic game last night, both teams went all out for goals, I counted 4 or 5 save that were as good if not better than OFWs against the rovers on Wednesday.


East End Park is a symbol of all that is DAFC.
---