Scottish Premiership
saltonsgonagetu
Date: Wed 27 Oct 20:20

Ross county 2 up at Dundee ,would leave the Pars the only team in Scotland still to win a game .
St Johnstone 1-0 Hearts
Hibs 0-3 Celtic
Rangers 1-2 Aberdeen


Re: Scottish Premiership
Topic Originator: Level par
Date: Wed 27 Oct 20:24

Jack Ross's peg must be getting shoogly!

Wonder if he fancies commuting over the forth


Re: Scottish Premiership
saltonsgonagetu
Date: Wed 27 Oct 20:37

Halftimes
Rangers 1-2 Aberdeen
Dundee 0-4 Ross County
Hibs1-3 Celtic
St Johnstone 1-1 hearts
Livingston 1-1 Dundee UTD
Motherwell 0-0 st mirren


Re: Scottish Premiership
saltonsgonagetu
Date: Wed 27 Oct 20:58

Highlights on BBC 1 tonight at 10.40-11.55


Re: Scottish Premiership
NikNakPar
Date: Wed 27 Oct 21:48

Scott brown scoring for Aberdeen.
Re: Scottish Premiership
GG Riva
Date: Thu 28 Oct 07:43

Poor show from Stephen Glass, who tried to deflect from his players inadequacies by claiming that "the free kick didn't look like a free kick and the penalty didn't look like a penalty."

Isn't that casting aspersions on the referee's integrity? I mean who could possibly have predicted that Rangers would salvage a point with a late penalty?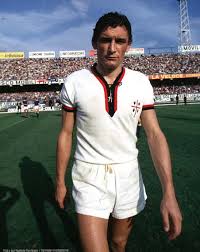 Not your average Sunday League player.
Re: Scottish Premiership
Posted from the iOS app

Topic Originator: vasco
Date: Thu 28 Oct 09:37

Yep The Rangers getting a penalty to help them avoid defeat is now compulsory. Scottish football insisted that it needed a strong Rangers so we have to endure this outcome.
Pity that the referees for their games are mainly selected from the Rangers friendly pool.
Re: Scottish Premiership
Topic Originator: da_no_1
Date: Thu 28 Oct 10:23

Have to say Celtic are starting to look the part, the break at pace & have deadly finishers. Should be a cracking title race.

"Some days will stay a 1000 years, some pass like the flash of a spark"
Re: Scottish Premiership
Posted from the iOS app

Topic Originator: parsmad68
Date: Thu 28 Oct 10:44

It was a disappointing night. I was looking forward to 4 teams all being within 1 point of each other but with the United, Hearts losing 2 points and then the Rangers salvaging a point. Was looking forward to something more interesting this year. But top of the league is The Rangers and Celtic
---