Blatter & Platini Indicted
Re: Blatter & Platini Indicted
Posted from the Android app

Topic Originator: GG Riva
Date: Wed 3 Nov 07:38

I know this is a Pars forum but I'm surprised no one has commented on this. Those that run the game have a huge responsibility but sadly, some use/have used their positions to get rich by employing fraudulent and corrupt practices.

I'd be very surprised if either Blatter or Platini spend even a single day behind bars, even though they fully deserve to be locked away. Both men were very well rewarded in their jobs and certainly didn't need to misappropriate (steal) any extra cash. Pure greed.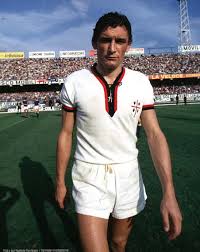 Not your average Sunday League player.
Re: Blatter & Platini Indicted
Topic Originator: Angus_W
Date: Wed 3 Nov 13:22

Blatter - You could expect that sort of behaviour.

Platini - The man who wore his France top under his suit jacket at the `98 WCF,
just like one of the fans. What a piece of merde, football hasn`t got a chance with scumbags like these two about.

".........your on mute Jordan" 😀
---