GG Riva
Date: Sat 18 Dec 19:37

So we have FIFA desperate to hold a World Cup every two years, for no other reason than to double their income and to hell with devaluing the tournament.

On the other hand, we have UEFA and CONMEBOL hatching a counter plan to get into bed for an expanded Nations League, with the express intention of..... you`ve guessed it, making more money from TV and sponsorship.

One thing`s for sure, they can`t all get what they want. FIFA is the overall world football authority, of course, but they can`t hold a WC every other year if the European and S. American nations dig their heels in. Would a combined NL not require FIFA`s permission to go ahead?

I can see an impasse, in which none of the associations get their way and we retain the status quo.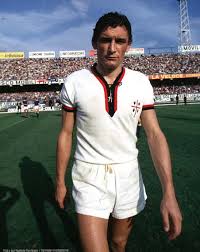 Not your average Sunday League player.