Flying back to Oz
Posted from the iOS app

Topic Originator: dickandbert
Date: Tue 3 May 23:32

After a long weekend in the Kingdom and a Friday visit to the home of football it's time to go back to Melbourne.

I loved the company and the experience, but not the game or result.

All the best to the Pars for the playoffs. I'm hoping for the best but expecting them to be relegated to be honest.

Even if it is league one, I hope to be back sooner than previously.
Re: Flying back to Oz
Topic Originator: GG Riva
Date: Wed 4 May 06:19

Bon voyage, mate and haste ye back. 🙂

I understand your pessimism after watching that game on Friday, but I`m confident the players focus will be very different in the upcoming games.

For one thing, their destiny is in their own hands and there will almost certainly be a nice little bonus on offer for staying up. Some fans won`t agree with offering a reward for such a poor season, but relegation would cost the club a lot more and there`s no guarantee we`d come straight back up. The offer of new contracts will also spur some players on to give rather more than they did in the second half on Friday, when they knew the game was up because of the score line from Ayr.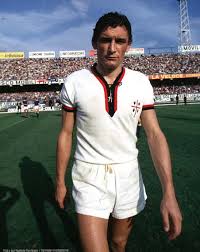 Not your average Sunday League player.
Re: Flying back to Oz
Posted from the Android app

Topic Originator: Parsweep
Date: Wed 4 May 07:39


Pity your visit hadn`t coincided with better results for the Pars .
I`m sure we`ll be in a happier league position the next time you`re "home" .
Safe journey back to Oz d&b 👍 .

Bobvo
Re: Flying back to Oz
Topic Originator: steaua
Date: Wed 4 May 09:09

Safe journey home, and thanks for coming to see me on Friday. x


Re: Flying back to Oz
Topic Originator: buffy
Date: Wed 4 May 13:53

More importantly Senör H, which end o' New Central Park are ye going to be standing in? 😉

Great to have ye home for a wee bit ~ see ye again soon x

"Buffy's Buns are the finest in Fife", J. Spence 2019"
---