John Potter to Kelty Hearts?
GG Riva
Date: Tue 7 Jun 07:14

According to the Daily Record.

https://t.co/NbDfEiM7t5

Pleased for him. Could be a good move. He`s a highly regarded coach. There`s no doubt his short spell as Pars manager didn`t work out, but he`ll have learned from any mistakes he made then and the time is right for him to give management another go.

I believe he inherited a poor squad, who were low in confidence, when he took over from JJ. The players he brought in during the January transfer window proved no better than those already at the club, meaning results and performances failed to improve. JP is a good guy and I wish him every success with Kelty - except when they`re playing the Pars, of course. 🙂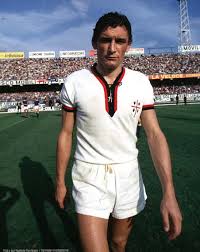 Not your average Sunday League player.

Post Edited (Tue 07 Jun 07:15)
Re: John Potter to Kelty Hearts?
red-star-par
Date: Tue 7 Jun 10:16

Kelty Hearts have done well with appointing the right man at the right time, Tam Courtts, Barry Ferguson, Kevin Thomson. I think this might be the appointment that sees their progress stall though.
Good luck to him though, he is a nice guy
Re: John Potter to Kelty Hearts?
Alf
Date: Wed 8 Jun 11:17

John Potter confirmed
---