Re: A Sobering Story
Topic Originator: steaua
Date: Sun 26 Jun 10:59

Good read. Cheers.


Re: A Sobering Story
Wotsit
Date: Sun 26 Jun 14:32

We could be 5-10 years behind them unless we get our act together.


"Who you are and what you feel comes not just from inside you, but from where you are in the power structure"
Re: A Sobering Story
GG Riva
Date: Sun 26 Jun 15:43


Quote:

Wotsit, Sun 26 Jun 14:32

We could be 5-10 years behind them unless we get our act together.


You`re a cheery soul today, Wotsit. 😉

I think there was more chance of the Pars going down the tubes under Gavin Masterton. Those who succeeded him may have made mistakes on the footballing side, but financially they`ve been more than prudent, so the club is not in danger of going under. Relegation was undoubtedly a disaster, but it can be a springboard to greater success if we approach it correctly and build a bit of momentum.

Remember Livingston were relegated to League 1 and were skint not so long ago.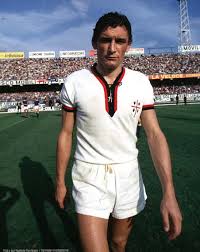 Not your average Sunday League player.
Re: A Sobering Story
Indiapar
Date: Sun 26 Jun 16:28

I`d be more concerned if we were trying to buy our way out of trouble spending money on excessive player transfer fees and salaries. Its good and right to see investment going into training facilities and youth development. I suspect the days of agents is coming to an end in the scottish game as there isnt tbe money to be splashed around.

I am confident that the club will be on a sound footing going forward. You reap what you sow. That will involve hard work for sure but that should be the focus of the effort.
Re: A Sobering Story
Topic Originator: Gadgie59
Date: Sun 26 Jun 20:45

Interesting and, as you say GG, sobering.

Football has undergone a fairly major change in paradigm, with investment (and hence influence) of big businesses and spectacularly rich individuals. Is it still 'the beautiful game', or have we lost some of the lustre in exchange for big bucks?

Your post made me think of the story of Third Lanark …. which was my first encounter of a football team going down he tubes. Like Oldham, they were founding members of their league, and were just shy of being a century old at their demise; they'd been league champions and had had credible cup success and had pretty much always been a 'top flight' team …. until things went wrong, where some similarities of our recent past are uncomfortably similar.


"Football is a beautiful game,
It should be played beautifully."
Brian Clough.
Re: A Sobering Story
jake89
Date: Sun 26 Jun 21:39

It`s a lot worse in England. These clubs know they can make lots of cash by getting into the higher leagues. Unfortunately, they have a lot of competition. These owners aren`t in it for the long run. It`s a bit of a gamble. Chuck some money about and hope to get promotion or a cup run to recoup the cash and some. Goes wrong and they walk away.

Football is becoming more and more depressing as you see fairly average guys earning more in a week than our entire team probably earns in a year. How is it sustainable? There may be a lot of money from sponsors and shirt deals, but it seems like things are overheating. Though it`s a shame it`s not overheating in Scotland as the SPFL always seems to get crap deals.

Our investors seem like sensible guys and seem to genuinely care, which is a real positive.
Re: A Sobering Story
twin par
Date: Sun 26 Jun 22:38

The money available to clubs in England is unbelievable. Even getting relegated,money wise is ridiculous. They have only themselves to blame for over spending. We are the extremely poor cousins, in comparison.
Re: A Sobering Story
LochgellyAlbert
Date: Mon 27 Jun 08:39

Think it was recently said that Watford were only in it for the "parachute payments "
---